1.Binance Cryptocurrency Exchange Testing British Pound Stablecoin
             2.Bitfinex's Ethfinex Launches Decentralized OTC
1.Binance Cryptocurrency Exchange Testing British Pound Stablecoin
The leading Crypto currency exchange in the world, Binance, is in process to launch its very own stablecoin. This stablecoin will be tied to the British Pound and not the United States Dollars, which has been quite a popular choice of the other stablecoins present in the market so far.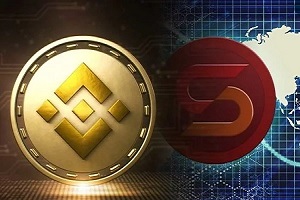 Some twitter user noticed that the listing "$BGBP" appeared on the Binance platform.
The founder and CEO of the exchange Changpeng "CZ" Zhao confirmed that Binance is indeed working on a stablecoin project. He additionally detailed that the project is still in its testing phase and only £200 worth Binance GBP stablecoin is minted until now.
This is in testing phase still, only £200 minted so far. Slowly, but surely…

— CZ Binance (@cz_binance) June 3, 2019
Now exactly after a month, Binance is testing BGBP, which appears CZ's reply was more like a hint towards their stablecoin endeavor.
The start of the month saw Binance launching a new crypto exchange named Binance Jersey, dedicatedly focused at the markets of Europe and the UK. The exchange supports both the Pound and the Euro.
Binance is one of the biggest digital asset exchange on the globe and, per Coinmarketcap data, the exchange handled $2.4 billion worth crypto trades in the last 24 hours.
Binance recently came under news as it is blocking the access to its newly launched decentralized crypto exchange Binance DEX for the traders based in 29 countries including the United States.
2.Bitfinex's Ethfinex Trustless Launches Decentralized OTC
Bitfinex-owned hybrid cryptocurrency exchange Ethfinex announced the launch of its on-chain decentralized over-the-counter (OTC) service. the service is available on its  official Website .
The news is also published in their    Twitter post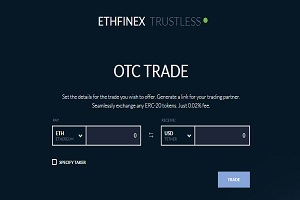 By using the blockchain to implement huge trades  between parties in an atomic transaction, Ethfinex Trustless OTC expands upon the traditional OTC model:
It removes the need for placing trust in an escrow.
 It removes the need for placing trust in a counterparty.
It opens up OTC to anyone with significantly lower fees at 0.02% (vs 2-5% on more traditional OTC desks).
The framework purportedly has no centralized order book or matching engine, and only financial instruments are restricted from the platform.
According to press release, "Customers can trade any ERC20 token, and even specify custom Ethereum addresses for tokens which are not as of now  recorded  on any exchanges."
Ethfinex Trustless OTC has no Know Your Customer (KYC) or signup process, yet that people living in the United States and other restricted countries are not allowed access to the service.