1. Blockchain Platform Zilliqa Launches Smart Contracts
             2. Ethereum-Based Dai Stablecoin added to Coinbase Earn
1.Blockchain Platform Zilliqa Launches Smart Contracts
Singapore-based blockchain startup Zilliqa has announced the launch of smart contracts on its platform. The announcement was published on their medium page on  June 10, 2019
President and Chief Scientific Officer, of  Zilliqa Amrit Kumar said ," I am charmed and honored to declare the launch of smart contracts on the Zilliqa platform. This signals a major step forward not just for Zilliqa, but for the blockchain infrastructure industry as a whole. This launch enables developers to compose  and send  smart contracts on the Zilliqa blockchain using our safe-by-design smart contract language Scilla.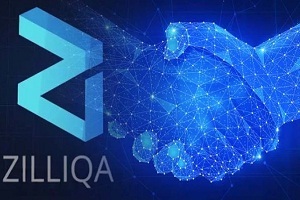 The core features of Zilliqa smart contracts includes a 
 Amenable to formal verification:
 Static analyzers suite: Clean separation
 Safe standard libraries:
 Zilliqa aims to rival payment networks Visa and MasterCard, and claims that with a network size of 10,000 nodes, it would be enable to match the average transaction rate of Visa and MasterCard.
"With an exciting new partnership in the pipeline, Zilliqa will soon be entering the payments landscape to drive efficiencies in cost, transparency, and security for both clients and end users," he added. Kumar said that Zilliqa will continue to explore areas such as more efficient smart contract sharding, formal verification, and zk-SNARKs, going forward. The enabling of the smart contract functionalities on our blockchain is a critical step forward on our journey. We will continue working to enhance our platform and make it as innovative, safe, and usable as we can.
"As we approach Zilliqa's second birthday, we trust that you will join us in celebrating our numerous achievements over the past two years. With all of the industry-wide developments, regulatory progress, and exciting new enterprise partnerships taking place, we look forward to being part of a future where blockchain will be an essential aspect of our everyday lives," he concluded.
2.Ethereum-Based Dai Stablecoin added to Coinbase Earn
Major crypto platform Coinbase announced that "Coinbase Earn", its educational service that rewards users for learning about different cryptocurrencies, has added support for Dai (DAI), the "first decentralized stablecoin on the Ethereum blockchain."  The announcement was published on its official blog post  on June 10,2019
Earn allows Coinbase users to get crypto in exchange for watching videos and completing quizzes about various protocols. DAI becomes the first stablecoin to be added to Coinbase Earn, which already have EOS, XLM, ZEC, BAT and ZRX.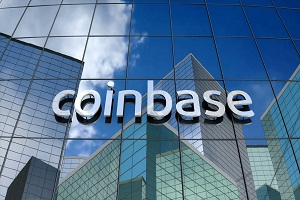 DAI is a decentralized stablecoin running on Ethereum and designed with an  objective of keeping up an objective estimation of approximately $1 USD. DAI is upheld by security on the Maker (MKR) platform.The relevant whitepapers clarify that MKR and DAI tokens form a paired set of assets in which MKR provides governance, and DAI is a decentralized, collateral-backed stablecoin.
Coinbase Earn is accessible  now in the 100+ jurisdictions in which Coinbase operates, only eligible users (those who have passed KYC Levels 1 and 2) in the allowed 19 jurisdictions can currently join Coinbase Earn and start earning crypto:  Earning to become an increasingly important function in the crypto ecosystem — alongside purchasing , staking, voting, and mining — especially when paired with education. it plans to pay out more than $100 million worth of crypto through its Earn activity. Coinbase users can receive up to $6 in DAI, or $2 for each lesson.for future opportunities.