1.Napster Creator's Blockchain Firm Helium Releases IoT Hotspot device

             2.Coinbase cryptocurrency debit card expands its reach in six more countries in Europe
1.Napster Creator's Blockchain Firm Helium Releases IoT Hotspot device

Napster Creator's Blockchain Firm Helium has launched its internet of things  (IoT) wi-fi hotspot devices  with a blockchain-based reward program, According to News published on its official  blog post on June 12,2019
Helium IoT Hotspot is currently accessible to order for all US residents through the Helium online store. Helium Hotspot provides wireless connectivity to the Internet; one hub alone will cover around 1/50 to 1/150 of a city, as indicated by the company's research.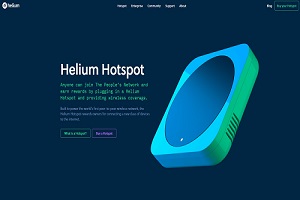 According to News  "They plan to ship the primary group of hotspots to the launch city, Austin, in approximately 6–8 weeks, chose Austin due to demand from customers, both hotspot hosts, and partners interested in utilizing the network.US transportation will start in Q4 2019 based on areas with the most orders.The corporate also plans to promote the hotspots globally someday.
Helium IoT Hotspot make up the establishment of a new type of network, one that rewards individuals for providing wireless connectivity. Using an approach like  Airbnb, a peer-to-peer wireless network can quickly  create complete coverage for urban areas  at a speed not possible by large centralized entities.
Board member Dr. Michael Bolle stated: "We can not settle for a scenario during which the overpowering response to virtual inventions is distrust and concern."
Providing connectivity for billions of devices and data about an interactions  with the everyday world is too important to leave to telcos or any other company.
2.Coinbase cryptocurrency debit card expands its reach in six more countries in Europe
USA based cryptocurrency exchange Coinbase has expanded its Visa debit card access to six European countries. According to news  published on its official blog post on June 12,2019
Coinbase Card is currently accessible  to users in Germany, Spain, the Netherlands, Italy, France and Ireland.Coinbase users within these countries would now be able to  spend their crypto resources online and in physical stores where debit cards are accepted. From grocery shopping, to anywhere.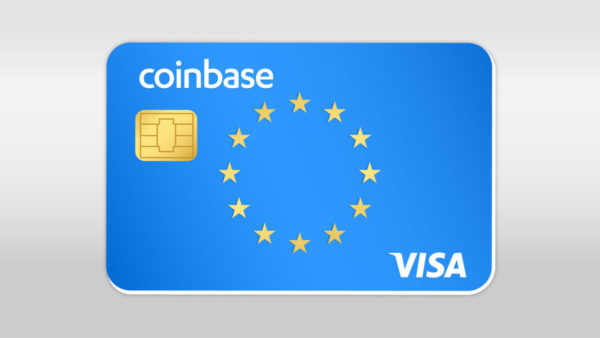 Coinbase already released Coinbase Card app for iOS and Android platforms which links customers' Coinbase accounts with the app. It supports all crypto assets available to buy and sell on the Coinbase platform. The app also offers instant receipts, transaction summaries, spending categories, and more. It is also available as a physical contactless card that can be used to withdraw cash from ATMs.
Coinbase U.K. CEO Zeeshan Feroz said, "You can buy groceries on bitcoin (BTC) and then coffee on litecoin (LTC) right after. "
Feroz said the card has seen "incredibly strong take-up" since it launched in the U.K. in mid-April. He did not disclose specific figures but said the company "blew past" the initial 1,000 cards it offered users for free.
Feroz said Coinbase plans to extend the card into other markets however needs to find the right banking partners.
Coinbase rival Binance, one of the world's largest cryptocurrency exchanges, partnered with fintech firm Simplex to offer debit and credit card payments with crypto earlier this year.