1.Crypterium Introduces Crypto Debit Card with global approach

     2.Cryptocurrency Exchange Bitfinex Announces a LEO Token Burn Initiative
1.Crypterium Introduces Crypto Debit Card with global approach

Crypterium – a financial technology startup situated in Estonia — launched the Crypterium Card, their crypto card available globally .Earlier this week  Coinbase launched their crypto Visa Debit card to 6 more european countries.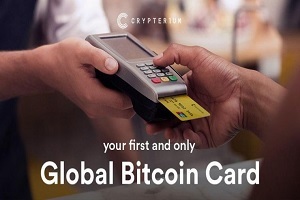 There are many advantages to the Crypterium Card. Advantages are like that  the card is borderless. There is a spending limit of up to $10,000 per day or $60,000 per month. This crypto debit card is linked to the Crypterium Wallet. This means you can use any of your balances (Bitcoin, Ethereum, Litecoin, USD Coin) to top up the card.
Crypterium Card is the first global #crypto solution in the market — a fancy way to say that no matter where you are based or what your nationality is, you can order one and use it anywhere #UnionPay is accepted. 🌎🌍🌏#Bitcoin #cryptotwitterhttps://t.co/4NNdMFpyjP

— Crypterium (@crypterium) June 14, 2019
The app also allows you to change the PIN code, block/unblock, track all your transactions, and more.  Their app is also coordinated  with the top 10 exchanges which offers the customers the best rates accessible for each transaction. They realize that privacy is a priority, thus the card is protected against data sharing and other similar threats.
Their app as of now  has over a million users in the US and UK alone. It is easily accessible for people who need to open an account, all they need is a proof of identity such as a passport, national ID or driver's license and proof of residence in the form of utility bill, bank or credit card statement.
2.Cryptocurrency Exchange Bitfinex Announces a LEO Token Burn Initiative
Major Cryptocurrency exchange Bitfinex  has  launched the UNUS SED LEO burn initiative .The News was published on their Medium Page.
This token burn mechanism will see iFinex and its affiliates buy back UNUS SED LEO from the market, at market rates and on a real-time basis, equal to a minimum of 27% of consolidated gross revenues of iFinex (exclusive of Ethfinex), until no more tokens are in commercial circulation.
This new framework  will launch alongside the LEO Transparency Dashboard, which will apparently give  continuous info on all collected platform fees and LEO token burns.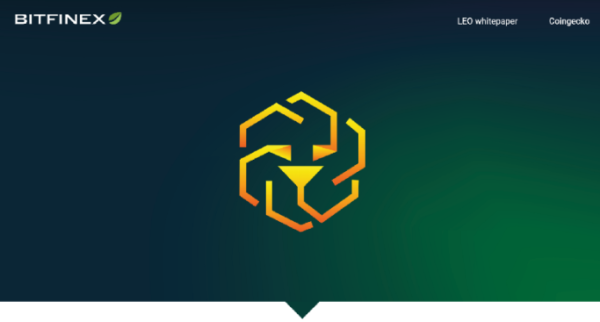 The first execution of the UNUS SED LEO burn mechanism includes revenue from trading fees only. The Bitfinex team will rapidly expand upon this over the following weeks to include all revenue streams, including deposit/withdrawal fees, funding fees and further exchange products, resulting in an all-encompassing token buyback mechanism.
UNUS SED LEO tokens used to pay exchanging fees on Bitfinex will also be burned, while recovered funds from Crypto Capital, and an amount equivalent  to at least 80% of recovered net funds from the Bitfinex hack, will be utilized to buy  (and subsequently burn) circulating tokens.
UNUS SED LEO tokens were distributed from the recently-formed subsidiary of iFinex, Unus Sed Leo Limited, as part of a private sale between May 7th and May 13th. The purchase price was 1 USDt for 1 UNUS SED LEO, with no discounts available. The circulating and total supply of UNUS SED LEO is 1,000,000,000.
About iFinex:
iFinex started operations in 2012, initially operating under the Bitfinex brand, making it one of the longest-standing exchanges in the blockchain industry. Since then, iFinex, through its trading platforms, has become one of the most widely-recognized companies in the cryptocurrency sector.