1.Grayscale's Ethereum Trust Security Now Listed on OTC Markets
              2.Hyperledger Accepts 8 New Members Including Microsoft, Ethereum and Salesforce

1.Grayscale's Ethereum Trust Security Now Listed on OTC Markets
Grayscale's Ethereum-based security, Grayscale Ethereum Trust (ETHE), is available for trading on OTC Markets, according to an official blog post from Grayscale Investments .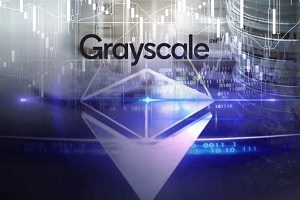 What does this mean?
The first U.S.-based publicly quoted security solely invested in and deriving value from the price of Ethereum is available
Individuals can buy and sell unregistered but freely tradable Grayscale Ethereum Trust shares through their investment accounts in the same manner as they would other unregistered OTC securities under symbol: ETHE
You may now gain exposure to the price movement of Ethereum without the challenges of buying, storing, and safekeeping Ethereum
ETHE is an open-ended trust that holds Ethereum. Following FINRA approval for public quotation and DTC eligibility, ETHE is now publicly quoted on the OTC Markets. Eligible accredited investors and institutional investors can continue to invest in the Grayscale Ethereum Investment Trust at NAV.
As per the blog post by the company, ETHE is a trust that holds Ethereum, the second biggest virtual currency in the market after Bitcoin. It allows investors to have access to exposure to Ethereum without necessarily having to purchase the cryptocurrency itself.
The company is presently offering exposure to Bitcoin (BTC), Bitcoin Cash (BCH), Ethereum (ETH), Ethereum Classic (ETC), Horizen (ZEN), Litecoin (LTC), Stellar Lumens (XLM), XRP, and Zcash (ZEC).
2.Hyperledger Accepts 8 New Members Including Microsoft, Ethereum and Salesforce

Hyperledger, the umbrella project of open-source blockchains and related tools, has announced  addition of  eight new members, and launched a new project focusing on new infrastructure for decentralised identity. New members includes some popular name as the Ethereum Foundation,Salesforce and Microsoft. This was announced on Hyperledger's official Website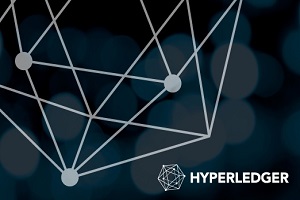 "Our new members illustrate the breadth of organizations that see the value of contributing to the Hyperledger community," said Brian Behlendorf, Executive Director, Hyperledger.
The Ethereum Foundation is proud to lend our support to the efforts of both the @EntEthAlliance and @Hyperledger through our membership today. Together, we'll continue to drive forward #Ethereum's progress and adoption.

— Ethereum (@ethereum) June 18, 2019
Hyperledger enables organizations to make strong , industry-specific applications, platforms and hardware systems to help their individual business transactions by offering enterprise-grade, open source distributed ledger frameworks and code bases.
The latest general members to join the community are
CAICT (China Academy of Information and Communications Technology)
Ethereum Foundation
Gloscad
GS1 US
Microsoft
Milligan Partners
Nornickel
Salesforce
Hyperledger also added a new identity infrastructure project that spotlights interoperability, cross project development and broad community involvement.
Hyperledger supports an open network  that values contributions and participation from various entities. As such, pre-approved non-profits, open source projects and government elements can join Hyperledger at no cost as associate members. Associate members joining this month include China Academy of Information and Communications Technology (CAICT), Ethereum Foundation and GS1 US.
About Hyperledger
Hyperledger is an open source shared effort created to advance cross-industry blockchain technologies. It is a global collaboration including leaders in finance, banking, Internet of Things, supply chains, manufacturing and Technology. The Linux Foundation hosts Hyperledger under the foundation.