1. IOTA to Enter a New Partnership to Track Potentially Fatal Food Allergens With DLT
    2. FATF came up with virtual asset guidelines with focus on AML

1.IOTA to Enter a New Partnership to Track Potentially Fatal Food Allergens With DLT
IOTA has announced a food-related partnership with Primority to ensure food safety when managing  allergens using distributed ledger technology (DLT).The announcement was Tweeted.
IOTA Partners with @primority to Ensure Allergen Food Safety Using Distributed Ledger Technology. 220 Million People Worldwide Live with Food Allergies. New Technology Aims to Minimize Threat of Potentially Fatal Food Allergens.https://t.co/ndxNaYHddM#IOTA #foodsafety pic.twitter.com/M8gqqyJRaM

— IOTA (@iotatoken) June 20, 2019
The  aim of new partnership  is to decrease  risks related with possibly  deadly allergens, focusing on  220 million people with food allergy worldwide. In request to ensure food transparency and customer safety, the IOTA Foundation and Primority have decided to work together.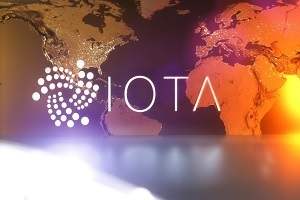 Using the 3iVerify platform,  Primority's  clients, mainly food producers, will be able to collect information about the production chain.
Masked Authenticated Messaging (MAM) alludes to a protocol that takes into consideration  the creation and reading of data on the IOTA Tangle in a secure manner.A MAM channel will be made for each product and will be identified by a unique code. 
Allergens Check app
 To access the data, it is enough to scan a barcode placed on the food using a smartphone running theAllergens Check app. Buyers will  always have accurate information about what they are buying at their disposal. 
With this app, customers can scan any food they want to buy.  the correct MAM channel is selected and all information is displayed on the smartphone.
2.FATF came up with virtual asset guidelines with focus on AML

FATF (Financial Action Task Force), is planning to exercise more control on cryptocurrency exchanges to prevent criminals from using the currencies to do money laundering and other related crimes. A Press Release regarding the same was released.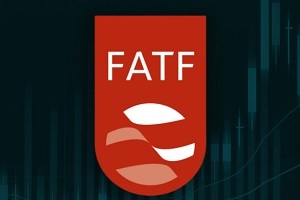 FATF is a multi-government body that is tasked with combating money laundering. FATF's secretary Steven Mnuchin made the announcement today. He touched on the role of digital currency in money laundering as well as tightened regulation.
AML Compliant
U.S. Secretary of the Treasury Steven Mnuchin said that the new regulation  will require that virtual asset provider along with cryptocurrency providers comply with anti-money laundering (AML) and fighting the financing of terrorism (CFT) procedures in the same way traditional institutions do. The organization's final guidance pamphlet went into greater detail on this subject.
Basically, FATF  needs cryptocurrency operators to verify   the identity behind crypto funds senders and recipients, conduct proper due diligence to ensure they are not taking part in illicit activity, and develop risk-based programs, among others
Brief of guidelines-
Under these new  measures, virtual asset service providers will be required to implement the same AML/CFT requirements as traditional financial institutions.  They will need to:
Identify who they are sending funds on behalf of, and who is the recipient of those funds;
Develop processes where they are required to share that information with other providers of virtual assets, and law enforcement;
Know their customers and conduct proper due diligence to ensure they are not engaging in illicit activity; and,
Develop risk-based programs that account for the risks in their particular type of business.
By adopting the standards and guidelines agreed to this week, the FATF will make sure that virtual asset service providers do not operate in the dark shadows. This will enable the emerging FinTech sector to stay one-step ahead of rogue regimes and sympathizers of illicit causes searching for avenues to raise and transfer funds without detection.
We will not allow cryptocurrency to become the equivalent of secret numbered accounts.
We will allow for proper use, but we will not tolerate the continued use for illicit activities.
In the U.S., I have convened a working group with the Federal Reserve and other regulators to make sure we keep the use of digital assets for legitimate use only.
I encourage you to do the same in your markets.
Industry concern-
Other industry members voiced concerns that blockchain technology would need to be on a very basic level rebuilt — or generally an intricate parallel system developed between exchanges — so as to fulfill new announcing prerequisites, while others are concerned about the toll that expanded compliance costs will exact on industry organizations.
Under the U.S. Presidency, the FATF examined manners by  which the principles could more effectively address the risk of WMD multiplication financing.  Rogue countries, terrorists, and worldwide criminal syndicates have turned out to be progressively refined in evading sanctions, and other preventive measures, in order to continue to develop WMDs.
About FATF
This is an intergovernmental organization that boasts 38 members and several observers. It was founded by its Member jurisdiction ministers in 1989. They proposed a number of detailed ways of curbing the spread of weapons of mass destruction, terrorist financing and money laundering. 200 countries follow the organization's recommendations.