1.Litecoin Foundation to Release Physical Cryptocurrency Debit Card with Bibox & Ternio

             2.TRON Announces MainNet Upgrade Odyssey-V3.6 with Enhanced Security & Convenience
1.Litecoin Foundation to Release Physical Cryptocurrency Debit Card with Bibox & Ternio

The Litecoin Foundation has announced a partnership with Bibox Exchange and blockchain firm Ternio to release a physical cryptocurrency debit card, The News was published on official blog post on June 18, 2019. Earlier this week  Coinbase  and   Crypterium  launched their crypto Visa Debit card.
According to blog post, the cryptocurrency debit card, called "Litecoin Block card," will empower users to spend their cryptocurrency funds both online and in physical store locations worldwide where major credit cards are accepted. Customers are permitted to make deposits in various currencies and keep their spendable value in Litecoin (LTC), Bibox Token (BIX), or Ternio (TRN).
#PayWithLitecoin anywhere in the 🌎 where major 💳 are accepted w/ the soon to come #Litecoin debit card we've been working on w/ @terniotoken & @Bibox365!

Read more https://t.co/gQVIYFah8Z & download LoafWallet today for registration notifications https://t.co/FGMpGcKble⚡️

— Litecoin Foundation (@LTCFoundation) June 18, 2019
"Bibox has dependably positioned ourselves as being on the forefront of crypto adoption," said Aries Wang, Co-Founder of Bibox. "By partnering with the Litecoin Foundation and Ternio we can use leverage Bibox's robust exchange platform to help bring consumers more options to spend cryptocurrency with unprecedented ease".
Under the collaboration, Bibox Exchange will act as the custodian of users' funds and leverage its more than $200 million worth of cryptocurrency trading volume. Ternio will provide Blockcard platform, whereas the Litecoin Foundation and Bibox Exchange will incorporate the debit card into the Bibox Exchange and  Litecoin's official wallet, LoafWallet.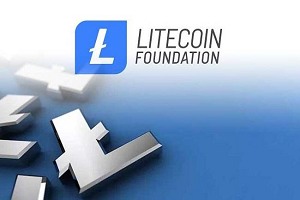 "This is an exciting partnership for us as it encourages the Litecoin Foundation's mission to create more use cases for spending  Litecoin in everyday life," said Charlie Lee, creator of Litecoin and Managing Director of the Litecoin Foundation. "Leveraging Ternio's BlockCard platform with Bibox's exchange engine gives Litecoin holders unparalleled access to use their LTC at merchants around the world."
The debit cards will initially be released to U.S. residents and soon for non-U.S. customers. The Litecoin Foundation and Bibox Exchange will soon inform their U.S.-based users in the coming weeks on how to access the credit cards.
In the coming weeks, the Litecoin Foundation and Bibox Exchange will notify its US-based users on how to register for access to their card. Download Loaf Wallet today for iOS or Android today to receive updates for when registration goes live.
About the Litecoin Foundation
The Litecoin Foundation is a non-profit organization whose mission is to advance Litecoin for the good of society by developing and promoting state-of-the-art blockchain technologies. Registered in Singapore, the Foundation is comprised of full time and volunteer support from around the globe.
2.TRON Announces MainNet Upgrade Odyssey-V3.6 with Enhanced Security & Convenience.

Odyssey, the mainnet for the blockchain-based platform TRON will likely be upgraded to version 3.6 soon, According to an official blog post by the TRON Foundation .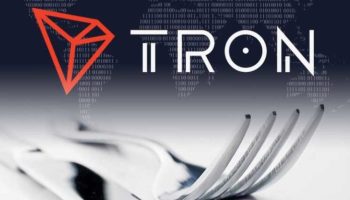 With the version 3.6 upgrade, TRON Foundation is integrating six new features that aim to focus on privacy, convenience, security, and stability.
According to the official report, here are the new features developers look forward to:
New instructions are added for the TVM, including create2, bitwise shifting, and extcodehash, supporting more new features;
Allow contract deployer to clear his contract's existed ABI, further improving the privacy of the contract;
Implement a more lightweight built-in event server, providing convenience for DApp developers to customize their own event service when they choose to switch on this feature.
Enhance protocol data check to prevent malicious data on the chain;
Add transaction permission settings for users, compatible with multi-signature;
Optimize the P2P network and the block/transaction broadcasting process for gRPC/HTTP interface, further improving the stability of the TRON network.
The forthcoming  Odyssey version 3.6 upgrade comes at the right time as TRON MainNet continues to attract more dApp developers.
The TRON public chain enjoys a transaction per second (TPS) of tens of thousands, and maximizes user engagement to its ecosystem with free access and strong incentives. Engineers can use the TRON Protocol and the TVM to develop applications both for themselves and the community.
At the time TRON (TRX) trades at $0.03, which is a 2.47-percent down in the last 24 hours.