1.Swiss Bank Dukascopy to Introduce Its Own Cryptocurrency
           2.Users Now Have 'Recharge' Capabilities With Bitcoin Lightning Network by bitrefill

1.Swiss Bank Dukascopy to Introduce Its Own Cryptocurrency
Switzerland-based online bank Dukascopy is building up its own Ethereum blockchain-based 
stablecoin
, According to the white paper 
published
.
The firm has picked an ERC-20 standard on the Ethereum blockchain and claims that Dukascash is the first stable
cryptocurrency
coin issued for public use by an authorized and directed
Swiss bank
.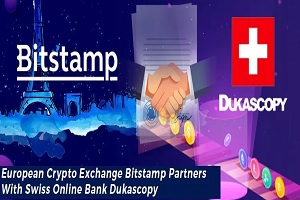 As per Whitepaper The Primary reason of presenting Dukascash is to  use of blockchain of payment tokens issued by Dukascopy. The public testing stage will begin on July 3.
Dukascopy clarifies  that Dukascash is actually three different tokens EUR+, USD+ and CHF+ linked to fiat currencies EUR, USD and CHF respectively. As such, the new stablecoins will be represented by the group of
ERC-20
tokens linked to the Euro, US dollar and Swiss .
Bitstamp will support bitcoin (
BTC
) transactions on behalf of Dukascopy Bank, wherein customers will be able to send BTC to their accounts, convert them to U.S. dollars and trade on the Swiss FX
Marketplace
.
The new Dukascash can be printed and traded against Dukascoins or fiat currencies deposited by the client who wants to get Dukascash.
To ensure transparency, the bank publicizes three addresses of the token smart contracts.
EUR+  0x57dae83653dd99e876ff1f11b970c686b90a9a2e
USD+  0x3ecf807b8a10e053d5273312f2384e5d59f81057
CHF+  0x18aa37548adc1826411b5da2aa026e7e7af9ca4f
About Dukascash
As indicated by the bank, another important benefit of Dukascash is that these transactions would be directed by the bank, a trusted financial institution. This may sound not very decentralized, but at least the traders would get their bank statements recognized and accepted by any kind of financial authority.
2.Users Now Have 'Recharge' Capabilities With Bitcoin Lightning Network by bitrefill

A new service cell Recharge has been added to Bit refill's Thor Lightning service. This would allow Coinbase users to leverage the Lightning Network using their accounts on the platform.  The news was published via  official tweet from Bitrefill .
Coinbase is one of the biggest and most prominent exchanges around the world. With this new implementation, it is possible to send on-chain bitcoin from Coinbase to top-off Lightning channels on other services. Moreover, users can pay invoices directly from a Coinbase account.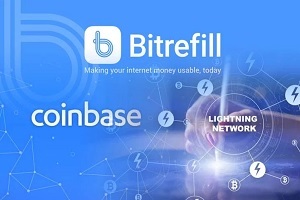 The company explained that they are imagining different exchanges integrating the service as well.
I always talk shit of Conibase, but this time they really surprised me. They basically support LN now!

Without even knowing it.

Because of the great work of a real Bitcoin company like @bitrefill.

Ultimate trolling.??? https://t.co/CQDvEunGMJ

— Giacomo Zucco [I identify as boat accident victim] (@giacomozucco) June 25, 2019
With this implementation  made by Bitrefill that is called Thor, users can have exposure and access to Bitcoin's secondary payment network called Lightning. This on-request  service opens a payment channel for users to connect to the  Bitrefill's Lightning Network node and it provides a routing hub for payment channels.
Thor Turbo is the first product that they rollout for the service, which enables users work with Thor without having to wait for on-chain confirmations. However, users have to trust Bitrefill to make the transaction.
Recharge is also part of  Bitrefill's new  Thor API service that exchanges can use to integrate Lightning directly on their platforms.The new service was tested by the CEO of Bitrefill, Sergej Kotliar, during the first day of the Bitcoin 2019 conference in San Francisco. The Lightning Network has now over 8,885 nodes.