1. Overstock's tZERO to Launch Crypto Wallet and Exchange App
         2. Binance to launch Crypto Futures Trading With Up to 20x Leverage
1.Overstock's tZERO to Launch Crypto Wallet and Exchange App
Overstock.com's blockchain subsidiary tZERO has launched a new digital wallet and exchange services app for cryptocurrencies. The announcement was published on their Twitter Page.
The app, called the "tZERO Crypto App," was launched by tZERO's Crypto unit. Its easy and secure way to trade cryptocurrencies. It will enable investors to buy, sell, and hold crypto resources directly on their mobile phone, rather than using more vulnerable, third party exchanges for custody.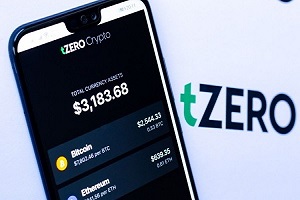 According to the press release this app provides a simple and secured way to manage, buy, sell bitcoin and ethereum. This app is  simple crypto wallet and exchange service.
"We are eager to introduce the ability to trade and store cryptocurrencies in your mobile wallet," said tZERO's CEO, Saum Noursalehi.
Besides, investors will also have access to tZERO's unique private key recovery system that will help them restore their funds and cryptocurrencies in the event that they lose their private keys or mobile phone. The app's iOS version has been already launched and the Android version is expected to follow soon.
About tZERO Crypto-
tZERO aims to fundamentally revolutionize capital markets and truly address the inherent inefficiencies of Wall Street so that financial processes and investors are less beholden to legacy market structures.
2.Binance to launch Crypto Futures Trading With Up to 20x Leverage
Binance, the world's largest cryptocurrency exchange by trading volume, is planning to enable futures trading, with initial support for BTC/USDT contracts at a leverage of up to 20x.The announcement was Tweeted .
.@cz_binance just announced that #Binance will offer futures contracts in his keynote at the @aba_summit! #ABS2019 #Taipei #Futures pic.twitter.com/RXlui8YY0V

— Binance (@binance) July 2, 2019
During an introduction at the Asia Blockchain Summit in Taipei on Tuesday, Changpeng Zhao, founder and CEO of the exchange, Said that
"Binance Futures will initially support BTC/USDT futures with up to 20x leverage however that the platform is eventually expected to support more pairs as well as higher leverage."
Binance is currently in the process of rolling out its margin trading offering, joining several other crypto exchanges (Bitfinex, Poloniex, Huobi, Kraken) that support margin already. The aim of this platform to  support long and short trading contracts for a variety of crypto assets.
It will be the thing to know that how Margin Trading will affect Binance as a Brand.