1.LG Applies for 'ThinQ Wallet' (Crypto) Trademark in the US.
              2.Binance Officially Launches Singapore-Based Fiat-to-Crypto Exchange Binance SG

1.LG Applies for 'ThinQ Wallet' (Crypto) Trademark in the US.
South Korean technology giant LG Corporation applied for the "ThinQ Wallet" trademark with the United States Patent and Trademark Office (USPTO). Info was published on USPTO's official site.
As indicated by the records submitted, LG filed an application last week for the trademark "ThinQ Wallet" for several uses such as "computer software platform for blockchain," "mobile electronic wallet for cryptocurrency," and "payment application software for mobile phones," among others.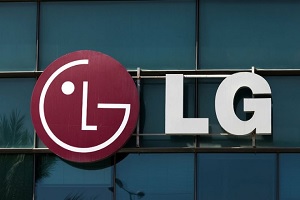 ThinQ is a brand used for the first time by an intelligent refrigerator, which was presented by the company in 2011 at the consumer electronics exhibition. As of now they additionally released several smartphones under the brand ThinQ. LG already uses "ThinQ" trademark for its smartphone G7+
LG CNS, a subsidiary of LG Corp., will apply its exclusive blockchain platform to encourage supply chain transparency for school cafeteria lunches.
The giant has been exploring blockchain technology since as early as 2017, when it was working on a finance platform using R3's Corda software. Back in September, LG was likewise reportedly working on launching a blockchain-based overseas payments service.
LG rival Samsung already offers a cryptocurrency wallet for its Galaxy S10 smartphone. HTC's blockchain phone EXODUS 1 also has a built-in hardware wallet called Zion Vault to secure crypto assets.
2.Binance Launches Singapore-Based Fiat-to-Crypto Exchange Binance SG

Binance, the world's largest cryptocurrency exchange by trading volumes, has launched a fiat-to-crypto exchange platform in Singapore.
Binance SG has turned into the third exchange by the Malta-based company. The Singapore exchange is launched in partnership with  Vertex Ventures China and Vertex Ventures Southeast Asia and India ("Vertex"). The companies will concentrate on growing the blockchain ecosystem in the region.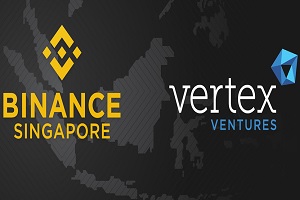 Binance SG users will be able to buy and sell Bitcoins (BTC), Ethereum (ETH) and Binance Coins (BNB) against Singapore Dollar (SGD).
The aim of  exchange is  to grow its market share and provide a unique product along with a high level of security.  Initially, only three cryptocurrencies―Bitcoin, Ether, and Binance Coin―are available on Binance  Singapore, the plan is to add other cryptocurrencies in the future.
Recently, Binance has been expanding services and features including the planned introduction of stablecoins as well as a bitcoin-pegged token on its own blockchain.