1.South Korea's Seoul to create a blockchain system for citizen rewards
                  2.Blockstream launches bitcoin mining facility and pool for clients

1.South Korea's Seoul to create a blockchain system for citizen rewards
South Korean city, Seoul's Metropolitan Government is set to establish its first blockchain-powered administrative services arm in November as per a report published by Korean outlet, blockinpress.
Seoul  is set to reveal a point system that will reward its citizens with S-coins for using public services, like paying taxes and participating in polls.
According to News  Seoul held a blockchain workshop for the first half of last month at Incheon International Airport Human Resource Development Institute. This workshop was held for the first time since Seoul began developing blockchain-based administrative services.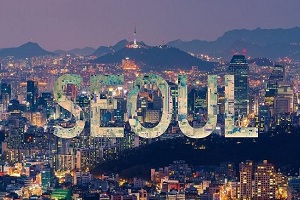 As per a report by local news outlet blockinpress, the point system will be fused in ZeroPay, which is a QR-code-enabled network of the government. The coins can be utilized to pay for goods and services using their phones, and no merchants' commissions will be charged.
Seoul City Smart City Officer said, "We held the first workshop to talk about the contents and requirements to cooperate with each other regarding the establishment of the blockchain administrative service." "In addition to the additional workshops, we will continue to discuss and talk in November. We will be able to build the service as it is.
Other than receiving S-coins, the city will also execute a blockchain service for submitting capabilities without paper documents. The move plans to upgrade the Seoul Citizens Cards to enable digital authentication for public service use.
Last year, the Seoul Metropolitan Government declared the 'Blockchain City Seoul Promotion Plan' and announced that it will develop 14 blockchain-based administrative services by 2022. The plan, which will invest 12.33 billion won over five years, is a blockchain master plan. It will take place on two pillars: vitalize the blockchain-related industry ecosystem and innovate administrative services.
2.Blockstream launches bitcoin mining facility and mining  pool for clients

Blockstream, the Canadian Bitcoin technologies company, is launching a bitcoin mining facility and mining pool, Blockstream's mining data center will host its clients' mining activities in addition to Blockstream's own mining operations. The announcement is published via official blog post.
Blockstream Mining will host colocation services over North America with its latest installation in Georgia. The declaration expressed that 300 megawatts, or 300,000 kilowatt-hours of energy, will be made available to customers. The mining facility counts Fidelity Center for Applied Technology and LinkedIn co-founder Reid Hoffman among its initial clients.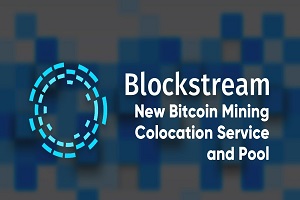 Blockstream CSO Samson Mow says," We started our Bitcoin mining tasks  in 2017 motivated by widespread concern that mining decentralization was declining. At the time it appeared that parties involved in ASIC manufacture, hosting, and pool operations were becoming a centralizing force and holding back Bitcoin from reaching its full potential."
The Blockstream Mining colocation service provides a turnkey solution for businesses to operate and remotely manage their mining equipment:
Logistics
Installation
Operation
Support
Blockstream also announced the launch of Blockstream Pool running the BetterHash mining protocol. Presented in 2014 by Blockstream project OpenHash, BetterHash decentralizes mining pool decisions, for example, which block to mine, to individual owners. Proponents argue it further decentralizes and democratizes bitcoin mining.
The Blockstream Pool has been running on Testnet for over a year and is initially accessible to Blockstream Mining customers. As of now, Blockstream Mining is exclusive to enterprises and institutions.