1.NEXO Launched Crypto Credit Card supported by MasterCard
           2.South Korea's Shinhan Bank is Developing a Blockchain Stock Lending System
1.NEXO Launched Crypto Credit Card supported by MasterCard
Crypto credit lines provider Nexo has launched a Credit card which is supported by payment service provider  Mastercard . The credit card is called Nexo Card according to its Website.
Nexo claims That  it is the  first credit card that enables users to spend crypto value without spending it. The card does not consider any monthly, annual or transaction fee.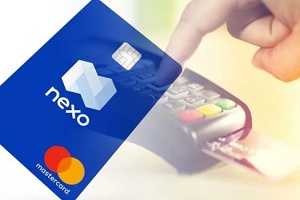 According to Its official Websites Speaking of the loan "The Loan limit is based on the market value of the crypto assets in your Nexo Account. Additional credit is automatically and instantly available on the card upon appreciation of your crypto's value"
At the current moment Nexo's instant credit lines includes host of crypto tokens and coins to be eligible for, which includes major ones as Bitcoin, Ethereum, Nexo, Ripple, Binance Coin  and Litecoin and many more.
This credit card is just like other crypto cards which allow you to spend crypto , this while allow you to spend the value while your crypto asset are hold by card provider.
Features of Nexo Card
Free Nexo Card with a Flexible Loan Limit
Multiple Repayment Options
Additional Virtual Nexo Card
Payments in Local Currencies
No Monthly/Annual Fees
No Hidden Fees
No Minimum Monthly Repayment
Security
State-of-the-Art Technology
Card and Account Encryption
24/7 Fraud Monitoring
24/7 Live Assistance
Technology
Mobile App
Send/Receive Money Worldwide
Spending Analytics
Budgeting Tools
Enable/Disable Card Remotely
2.South Korea's Shinhan Bank is Developing a Blockchain Stock Lending System
Shinhan Bank , a South Korean financier organization, is developing  a peer-to-peer blockchain-based platform for stock lending services. The Economic News and other local Korean media reported the news.
According to News Shinhan Investment Co., Ltd. has built up a service and redesigned its services after signing a stock loan service agreement between Fintech Corporation Direction and Private Investor, which was designated as an Innovative Financial Services Sandbox on May 28th.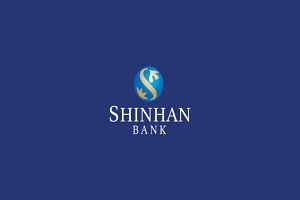 Shinhan Financial Investment is the arm of the country's oldest bank, Shinhan Bank. The second-largest bank by asset in the country is also investing heavily on blockchain technology . Personal stock lending is part of a broader development of innovative financial services that are currently being pursued by the company.
At the end of May, Shinhan Bank also launched a blockchain-enabled lending platform to boost cost and time efficiencies in the lending process, reportedly enabling the public to apply for loans online and get their credits without face-to-face interaction
About Shinhan Bank
Shinhan Bank is a bank headquartered in Seoul, South Korea. Historically it was the first bank in Korea, built up under the name Hanseong Bank in 1897. The bank was re established in 1982. It is part of the Shinhan Financial Group, along with Jeju Bank. Chohung Bank merged with Shinhan Bank on April 1, 2006.