1.Samsung Adds Bitcoin Support to Blockchain Keystore
                   2.Binance's Trust Wallet Releases Desktop App for MacOS
1.Samsung Adds Bitcoin Support to Blockchain Keystore
Global electronics manufacturer Samsung has added Bitcoin (BTC) support to its decentralized app store, Blockchain Keystore, Software Development Kit (SDK). The update  is posted on the company's site for developers, the SDK will also feature support for Kakao's Klaytn – giving similarity to the Bitcoin, Ethereum and Klatyn blockchain platforms.
This means apps developed using the kit will be capable of handling BTC, Ethereum, ERC20 and Klaytn's Klay tokens.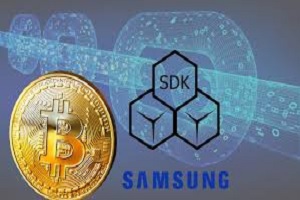 As indicated by  Update  Samsung Blockchain Keystore SDK allows your Android app, DApp to directly communicate with Samsung Blockchain Keystore, a preloaded feature on selected Galaxy devices. By integrating Samsung Blockchain Keystore SDK into your Android app, you can use the following:
Get Blockchain address to link to the Samsung Blockchain Keystore
Sign a cryptocurrency transaction
Check Samsung Blockchain Keystore status
The Blockchain Keystore SDK will let Android programs discuss directly with the crypto-focused keystore found on the latest Galaxy devices. As clarified, this will enable users to sign cryptocurrency transactions, while directly referencing blockchain addresses.
As indicated by Samsung Blockchain SDK has the accompanying limitations:
Devices : Galaxy S10e, S10, S10+, S10 5G, Note10, and the Note10+
Regions : Canada, Germany, South Korea, Spain, Switzerland, United States of America and the United Kingdom
Blockchain Platform(s): Bitcoin, Ethereum, and Klaytn
At present, the SDK is still under development, as its production version has not been released. Apparently, this is the reason Samsung has not made any big announcements about the new features.
The Blockchain Keystore SDK is right now accessible to software engineers through an application process. Samsung is planning to offer full access to the new tools by the end of this year.
Right now , Samsung's Keystore records 17 different dApps, and the giant electronics firm is also working on creating its own blockchain network based on the Ethereum protocol. Samsung is additionally considering launching its own crypto token.
2.Binance's Trust Wallet Releases Desktop App for MacOS,
Trust Wallet, the cryptocurrency wallet developed by Binance, has recently launched a desktop application for macOS, the announcement was tweeted on Twitter. The company has additionally promised that Windows and Linux users will also get support soon.
The direct download of the application from Mac's App Store will be available soon.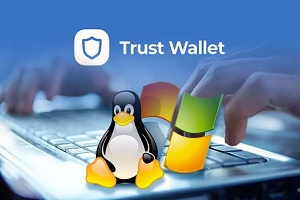 Trust Wallet's founder Viktor Radchenko has confirmed in a  tweets   that few crypto traders use desktop apps (mostly Windows), so the launch will assist the organization to reach this audience. The launch for Windows is expected to happen during the next few weeks. most desktop crypto clients  — around 75% — are on Windows.
Trust Wallet is perfect with basically all tokens recorded on the Binance platform and more. It is completely perfect with more than over 20,000 ETH-based tokens and over 30 cryptos which have their own chains such as Bitcoin (BTC).
Trust Wallet is an open source, U.S.-based, anonymous, and decentralized wallet that supports Ether (ETH) and various Ether-based tokens (ERC20, ERC223, and ERC721).