1.Bakkt  announce the launch date for their futures and custody platform in September
              2.Cardano Partners With Blockchain Venture Studio to Accelerate Adoption
1.Bakkt  announce the launch date for their futures and custody platform in September
Bakkt, the Intercontinental Exchange's crypto platform has finally announced the launch date for its platform which will offer crypto futures in the US and monthly bitcoin futures contracts in partnership with ICE Futures U.S. and ICE Clear US. The scheduled release date is Sept 23, 2019 according to the medium post published on August 16, 2019.
The company started user acceptance testing vigorously on July 22, as  reported by kisscrypto .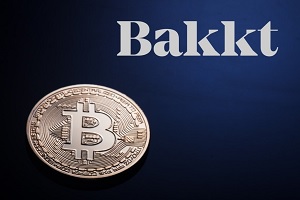 Kelly Loeffller, CEO of Bakkt shared in the medium post that  "Our agreements have officially received the green light from the CFTC through the self-certification procedure and user acceptance testing has started."
"With approval by the New York State Department of Financial Services to make Bakkt Trust Company, a qualified custodian, the Bakkt Warehouse will custody bitcoin for physically delivered futures. This offers customers extraordinary regulatory clarity and security alongside a regulated, globally accessible exchange in a market underserved by institutional-grade infrastructure."
Bakkt's bitcoin futures will be exchange-traded on ICE Futures U.S. and cleared on ICE Clear US, both federally regulated by CFTC. These agreements will be additionally secured  by the existing guarantee fund at ICE Clear US. Additional $35 million is contributed to this fund.
Bakkt Warehouse that will provide regulated, secure custody of Bitcoin is ensured by $125 million in insurance.
2.Cardano Partners With Blockchain Venture Studio to Accelerate Adoption
The Cardano Foundation revealed that they have partnered up with Berlin blockchain venture studio Konfidio. The aim of this partnership is to quicken blockchain models with corporations, small and medium enterprises (SMEs) and governments. According to an Announcement published by the Cardano Foundation.
The  main goal of  partnership's is to enable real-world business cases on the Cardano blockchain. The underlying focus will be centered on use cases in banking, logistics, pharmaceutical industries and trade finance, with government and public service use cases to follow.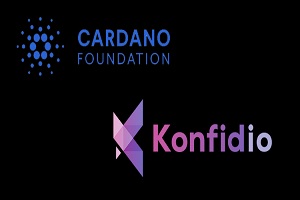 Nathan Kaiser, Chairperson of the Cardano Foundation, says:
"Our vital partnership with Konfidio is yet another tangible step towards promoting and supporting Cardano and, more importantly, driving its real-life use cases. Konfidio's homebase, Berlin, is a major global blockchain center and its worldwide relevance will help us put the spotlight on our one-of-its-kind platform. Our collaboration will also afford the Cardano Foundation an increased visibility in Germany and Europe."
Dr. Mervyn G. Maistry, Founder and CEO of Konfidio, says:
"Konfidio's technique is based on worldwide decentralized platforms unlocking value over the worldwide economy. After having researched all the Turing-complete blockchains, we accept the third era blockchain of Cardano is best-placed to ensure the stability and business continuity of real-life business models. We are working with both global corporates and the German Mittelstand and will use Cardano's revolutionary dual-layer architecture in developing complex Turing-complete transaction platforms. This strategic partnership will help the development of real-world Cardano-based applications. We will also be able to provide young entrepreneurs with a combination of business model expertise and state-of-the-art third generation blockchain as an option for their future startups. Our aim is to increase the understanding of the protocol in both corporate and startup environments and accelerate value-add for both Cardano, the blockchain community and our clients."
About Konfidio: Konfidio is a company builder and venture accelerator based in Berlin, Germany, with a focus on leveraging blockchain technology to build enterprise-scale decentralized applications and business models for both permissioned and permissionless  distributed systems.
About the Cardano Foundation: The Cardano Foundation is an independent body based in Zug, Switzerland, with core responsibilities to help oversee and supervise the development of Cardano, the world's first third-generation blockchain, and its ecosystem. The Foundation is committed to protecting and promoting Cardano, the first blockchain platform developed for smart contracts using a scientific philosophy, and to advocate on behalf of the users and community of the protocol.