1.Blockchain Firm TZero Adds Ravencoin to Supported Cryptocurrencies.
                       2.Ecash Creator David Chaum To Launch New Quantum-Resistant Crypto Called Praxxis.
1.Blockchain Firm TZero Adds Ravencoin to Supported Cryptocurrencies.
Blockchain Firm  tZERO  has recently  added Ravencoin (RVN) on the tZero crypto app. This is the third cryptocurrency to be added to the recently added items after Bitcoin and Ethereum. The announcement is published on Twitter Page
tZERO announced today its plans to offer to investors using both iOS and Android devices the ability to trade Ravencoin (RVN) on the tZERO Crypto app, in addition to bitcoin (BTC) and ethereum (ETH), which are already supported by the app. $RVN $BTC $ETHhttps://t.co/LXmBmUQgIa pic.twitter.com/X0G39xvcou

— tZERO (@tzeroblockchain) August 20, 2019
Investors on the two iOS and Android devices will be able to trade Ravencoin cryptocurrency (RVN) on the tZERO Crypto app.  the tZERO Crypto App (Launched on June 27, 2019) enables investors to buy, sell and hold digital currencies directly on their mobile phone, instead of utilizing more helpless, third-party exchanges for custody.
tZERO CEO Saum Noursalehi said , "In addition to being one of the quickest developing cryptocurrencies, Ravencoin is insightfully lined up with tZERO in making it simple to digitize assets and make them freely tradable.
According to its crypto App site ,"it is An easy and secure way to trade cryptocurrencies. Whether it's to expand your existing crypto portfolio or start a new one, we provide a simple and secured way to manage, buy, and sell bitcoin, ethereum, and ravencoin. A simple crypto wallet and exchange service made for everyone.
Features
1.Safe
Store bitcoin, ethereum, and ravencoin on your phone
Wallet recovery if you lose keys
Biometric security
2. Compliant
Committed to compliance
Trading only cryptocurrencies that have been vetted for longevity
3.Simple
About Ravencoin:-
Ravencoin is a digital peer to peer network that aims to implement a use case specific blockchain, designed to efficiently handle one specific function: the transfer of assets from one party to another. Built on a fork of the Bitcoin code, Ravencoin was launched January 3rd, 2018, and is a truly open source project (no ICO or masternodes). It focuses on building a useful technology, with a strong and growing community.
2.Ecash Creator David Chaum To Launch New Quantum-Resistant Crypto Called Praxxis
David Chaum, a pioneer in the crypto world, has recently decided to launch a new cryptocurrency called Praxxis. As per him, Praxxis will be a token that will follow his original vision for digital money. The announcement is published via  blog post .
In an interview David elaborated on the upcoming Praxxis launch, saying, "I'm excited to be able to reveal that we're working on the Praxxis decentralized digital currency to help high speed financial transactions. The world also needs the Elixxir communication technology, since it is the only known practical way to shred the metadata we create as we live our digital lives. A better type of consensus, different from current blockchains, is needed to support Elixxir—now running in Alpha without consensus. These are the reasons I've focused on the Praxxis project."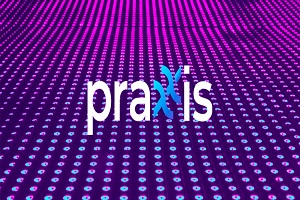 The new venture is set to have updated security and be faster and more versatile than the other cryptos in the market. The idea is, like Bitcoin's main goal, to replace cash.
Elixxir president Jim Dolbear Said, "Bitcoin is not cash; It's a digital currency; It's a store of value. But it's missing key features of cash," said  "What we are doing in supporting payments is much more like electronic cash in the same way that bitcoin is a store of value,"
The aim of the new digital currency is to serve as a proper payments vehicle, satisfying Chaum's view of Satoshi Nakamoto's unique vision for bitcoin to be a "purely peer-to-peer version of electronic cash." The digital asset is  based on the Elixxir blockchain, launched early last year.
This new protocol is likewise set to be "quantum-resistant", implying that even quantum computers will not be able to hack it. This is the kind of threat that many people are as of now predicting that the future will bring, so it is surely a smart idea.
Right now, the new revolutionary currency is being supported by private investors. However, a token sale will probably happen whenever the protocol is finally ready.