1.BitGo Launches Multi-Signature Wallet and Custody for EOS
            2.Waves DEX Now Supports Ethereum-Based ERC-20 Tokens
1.BitGo Launches Multi-Signature Wallet and Custody for EOS
BitGo, the leader in digital asset financial services, has declared the launch of multi-signature wallet and custody services for EOS, the eighth biggest cryptocurrency by market capitalization. The news was published on Medium blog post.
BitGo now supports EOS! Announcing Custodial and Self Managed Multi-sig Wallets for EOS by Kiarash Mosayeri https://t.co/jjzvXPFSNZ

— BitGo (@BitGo) August 22, 2019
According to blog post ,"The mission is to acquire trust in digital assets and  excited to now extend this mission to EOS, enabling financial investors to engage with this promising project with ease and assurance. EOS raised $4 billion in 2017 preceding to the launch of the network, marking the biggest ICO to date. Since then, the EOS platform has developed into a mature platform for decentralized applications.
BitGo offers security, custody, and liquidity services that are based on multi-signature security. The company said that it now supports over 200 coins and tokens, enabling institutional customers to hold a wide range of assets.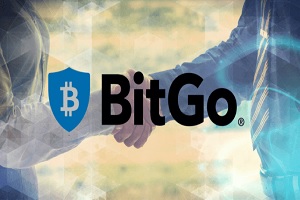 EOS is the native token of the EOSIO network, published by Block.one , an innovator  in high-performance blockchain software.
EOS is quick, adaptable and with little transaction fees. These components have made EOS a friendly environment for dApp development, particularly for decentralized games which utilize a high volume of transactions. According to DappRadar's data, EOS as of now has  half of the best 100 dApps by number of users and 40% of the main 100 dApps by transaction volume.
2.Waves DEX Now Supports Ethereum-Based ERC-20 Tokens
Waves Blockchain platform has announced the support for Ethereum based tokens of the ERC-20 standard on its decentralized exchange, the Waves DEX. now Waves DEX users can trade and exchange Ethereum based token on Waves platform. The announcement is published on official  Medium blog post.
As per the blog post:-
"Waves DEX is a home for a huge number of native crypto assets. Now, we are opening its new era, adding support for ERC-20 tokens".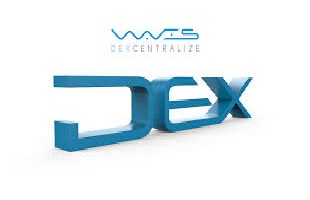 The platform had recently launched a new gateway with Vostok (VST) and Ergo (ERGO) support. This gateway presently extends its functionality to the ERC-20 tokens. Waves DEX will will get another  wave of traders and resources that will affect positively on WAVES and other listed tokens.
Listing
Waves had last year conducted a voting for the listing of ERC-20 tokens on the decentralized exchange platform and BANCOR (BNT) won the vote. This made Bancor the first ERC-20 token to get listing on the exchange. All technical features are tested. Beginning of BNT trading is scheduled for August 22 at 11:00 UTC. The next asset that can be added via gateway is ETH. Then, it will also add BTC support. It is scheduled for September.
Fees and limits for BNT
Waves DEX users can deposit BNT on their offsets without any fees. At the withdrawal, there will be a fixed fee, 0.4 BNT.
Deposit and withdrawal limits:
Min — 2 BNT
Max — 100 000 BNT
Waves is the quickest blockchain platform with real-world solutions for end users, businesses and developers, whether they have to store or exchange tokens, trade quickly and safely or run fraud-proof business logic.