Libra , is a stable crypto coin which will be launched by Facebook in the coming year. Facebook and WhatsApp Users will be able to send money with a click to their friends and family in seconds. It is worthwhile to mention that Libra is different from cryptocurrencies in the sense that it will have a centralized governing body.
To know more about Libra read our previous post. let's read what is going to be against it in this one.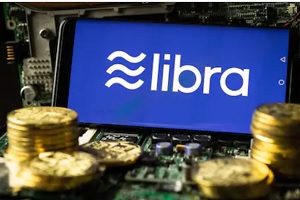 Negative Points and Hurdles against Libra
Negative Points:
There are many negative points of  Libra. They are given below:
Facebook is a monopolistic entity in the social media. There is almost no competitor of Facebook. Facebook is also a part of a Duopoly in the digital advert market. With Google, Facebook controls 82% of the digital advertising market. Facebook has bought any company that had the potential of reaching its place in the market, or near its place. For example, Facebook bought WhatsApp and Instagram when these two trendy apps were being used the most by people around the world. WhatsApp and Instagram were bought, and were made part of the Facebook. Competition was killed. Similarly, Facebook integrated the same layouts of Snapchat in the Facebook, trying to kill the competition given by Snapchat. This is not a positive impact for Libra.
Facebook has had a bad image for privacy breaches of the user's personal information. Facebook's lack of safety against breaches is a big concern for users.  So, congressmen, lawmakers and politicians have started raising voice against Libra, its security, privacy and privacy of user's transactions and their security. Though, Facebook has declared that Libra will be managed by its subsidiary company called Calibra. Still, the doubts remain. It is feared that Libra will follow same setup as facebook.
Libra will be governed and managed by a governing body called Libra Association, some of 28 founding members are also trapped in controversies regarding the privacy breaches of the personal information of the users. It is hard to expect unanimity, fairness and lawfulness from institutions that are already under question and are profit oriented corporations.
Libra will increase the impact of Facebook, thus will give more power to the Facebook as a social media platform. This will enable Facebook to have more information of user and financial one too.
Everyone is wondering what Facebook will do about the malicious entities using Libra for payment and transfer of money. These will use app to send money from one place to another very easily. If authorities are given data, it will be breach of privacy of users. So, it is also a big concern for founding members and Facebook.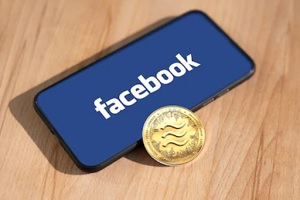 Hurdles Against it:
Donald Trump's Strict Stance
Recently US President Donald Trump has lashed out against release of Facebook's digital currency.
Donald Trump has said:
"If Facebook and other companies want to become a bank, they must seek a new Banking Charter and become subject to all Banking Regulations, just like other Banks, both National and International." 
Donald Trump will be strictly viewing the launch of Facebook's Libra. Precedents of Donald Trump's actions show that Trump never forgets. He closely follows business activities, and takes against or in favor of them.
Privacy Concerns
Facebook has had a bad history of securing the personal information of its users. Advertisers seek personal information of users, use the information and build a strategy for the promotion of their brands.
Jay Powell, Chairman of US Federal Reserve, had criticized Facebook for "serious concerns" of "privacy breaches, consumer protection, and money laundering and financial stability." Chairman has asked Facebook to solve these serious concerns, and then it can proceed forward.
It will be interesting to witness Libra successfully getting launched after overcoming these big hurdles.
Finance's Minister Bruno Le Maire stands against Libra
Finance Minister of France has said that Libra will not be allowed to become a sovereign currency, and it must not become one.
Lawmakers, politicians and social workers are calling for actions against Libra for they think that is unsafe for the global population, peace and security.
French Finance Minister, Bruno Le Maire, has also asked Central Bank for applying appropriate regulations on Facebook's cryptocurrency. This is so because appropriate regulations will avoid Facebook Libra from getting used as a platform for money laundering and financing platform for terrorists.
European officials are afraid that Libra will become "shadow bank" for the unbanked. Libra is undergoing heavy scrutiny and examination under European officials.
Conclusion:
Libra is not launched yet but negative points and hurdles are already clouding over it. Due to Facebook's 2 billion users around the world, politicians, law-makers and scholars are raising concerns over the launch of Libra.