1.Paxful Plans to Bring 20 Crypto ATMs to Colombia
        2.Waves Platform and The Abyss to Jointly Launch Blockchain-Based Games Marketplace
1.Paxful Plans to Bring 20 Crypto ATMs to Colombia
Paxful, a leading global bitcoin marketplace, announced its most recent partnership with Coin Logiq, a blockchain company based in Medellin, for the opening of 20 new ATMs. The partnership will encourage people to withdraw crypto currencies in the area and other cities in Colombia. The Announcement is published  on paxful site on Sept 06, 2019.
Paxful had effectively engaged  users to buy and sell Bitcoin, not only in USD, but also in Colombian Pesos. Besides, Banco de la República, Colombia's central bank, is also working on Distributed Ledger Technology [DLT].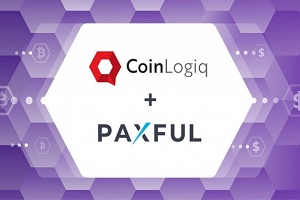 These ATMs are intended to allow users executing digital assets the same freedom, as and when they execute fiat currencies. Also, clients will get to buy Bitcoin using a number of payment methods such as online transfers, gift cards and traditional methods like cash , credit and debit cards. All ATMs offer both buying and selling capabilities of multiple cryptocurrencies. Anyone can utilize them to buy or sell crypto in a way that is simple, fast, and secure through an interface as intuitive as a smartphone.
Ray Youssef, CEO and co-founder of Paxful expressed that he is glad to cooperate with Coinlogiq.
He added:-"Latin America has real heroes in the CoinLogiq crew. They genuinely care and are focused on real use cases. This is what makes bitcoin real and a part of people's daily lives. We are proud to work with them,"
This partnership will not only be concentrated in Colombia, but also in Peru, where another 25 cryptocurrency ATMs will be installed in important purposes of the main cities throughout the country," says Magdiela Rivas, Paxful's Manager for Latin America.
Here are some locations of the ATMs:
Tienda SkyMotion – Centro Comercial Santa Fe
Tienda Dime Tecnología – Centro comercial Oviedo
Centro comercial Monterrey
Tienda Flash Video Games – Centro comercial La central
Centro comercial – Tesoro
Centro comercial – Molinos
Centro comercial – Obelisco
As of now, Colombia is encountering a surge in cryptocurrency adoption and it is apparent from the enthusiasm of Colombians towards receiving digital currencies.
2.Waves Platform and The Abyss to Jointly Launch Blockchain-Based Games Marketplace
Open source blockchain platform Waves has recently collaborated with the game distribution platform "The Abyss."  The Abyss, a main digital distribution platform for online video games, began working with Waves, which owns an open platform for Web 3.0 apps. Together, they'll make a blockchain-powered marketplace of digital goods and in-game items.The News is published in a Medium Post
The Abyss will become the first game platform to use the Waves' blockchain technology for building a universal marketplace of all tradable goods and in-game items offered by its partner game developers through their games. The marketplace will allow users to use Abyss Tokens to buy items and sell them to other users.Game developers will presently have the option  to interface Abyss token directly into their Waves-based games after the integration of Abyss Tokens with Waves blockchain.
Sasha Ivanov, Founder and CEO of Waves Platform said, "We recognize the huge potential of the $100+ billion gaming sector as a major use case for blockchain which perfectly fits with current gameplay mechanics and trading of goods. We strongly believe that the gaming industry will be an enthusiastic adopter of blockchain, and partnership with The Abyss will drive its widespread use."
Konstantin Boyko-Romanovsky, Founder of The Abyss.
"The integration of Waves technology will enable The Abyss to create one of the best and the most advanced digital marketplaces in the video game industry. Apart from boosting up blockchain adoption, it is also supposed to increase the speed of processing trading transactions."
Waves also introduced an update with its blockchain in June. The redesign enables decentralized applications on the platform, which will enable developers to perform calculations necessary for use cases on the Waves blockchain.
About The Abyss
The Abyss is a digital distribution platform for online video games with a unique revenue sharing system. Based on Ethereum network, The Abyss offers browser, customer and blockchain games and provides game studios with additional customer benefits, from community features to marketing tools.