1.Binance Acquires Seychelles-Based Crypto-Asset Trading Platform JEX
          2.German blockchain startup Bitwala launches all-in-one Bitcoin banking platform
1.Binance Acquires Seychelles-Based Crypto-Asset Trading Platform JEX
Cryptocurrency exchange giant, Binance has acquired a crypto-asset trading platform JEX,  that offers spot and derivatives trading services .The  announcement is published on official site.
JEX  a Seychelles-based platform was established in 2018 .It offers trading in 23 coins and 26 trading pairs, with EOS/USDT being the most active trading pair on the exchange. BCH/USDT, HT/USDT, and XRP/USDT are other famous pairs.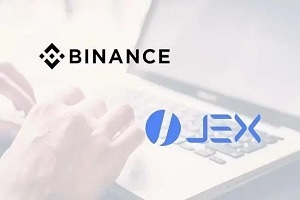 Presently , JEX is joining  the Binance ecosystem as Binance JEX and will focus on  building the crypto asset derivatives market, providing Binance users with professional services including futures contracts, options and other subsidiary products.
Through this procurement, Binance will manage the JEX group and the JEX tokens kept running by its Foundation, introducing more utility to the JEX token. In longer term, JEX tokens will be gradually distributed to all users via marketing activities and community incentives; subsequently, the tokens will be gradually retrieved and consumed in various forms including trading commission deductions ,etc.
2.Germany's Bitwala Launches All-In-One Mobile Bitcoin Bank App
German blockchain-based startup Bitwala has announced the launch of a smartphone app for iOS and Android, which will work as an all-in-one platform for banking and bitcoin wallet. The announcement is published on official site .

Customers in more than 30 European countries would now be able to open a German bank account with integrated Bitcoin wallet and trading. Euro deposits up to €100,000 are ensured by the German deposit guarantee scheme. Moreover, the account comes with a free debit Mastercard that can be utilized for contactless payments and free withdrawals at 40 million ATMs and POS' around the world .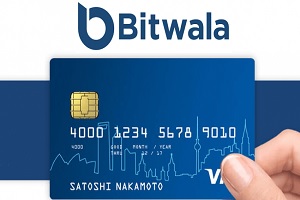 The new application will enable users to set up quick and effortless blockchain banking through video verification, with the release claiming new customers can get started in a "few minutes." The app additionally allows for the purchase, sale, and storage of bitcoin on smartphones, creating a one-stop-shop for both banking and crypto usage.
Christoph Iwaniez, Chief Financial Officer at Bitwala, said . "With Bitwala your bitcoin are reserved directly on the Blockchain via a multi-signature
wallet
. This is another method of saying that hacking Bitwala is as useless as breaking the Blockchain itself and that our customers are fully in control of their Bitcoin
wallets
at all times. Therefore, we are the safest way to buy, sell, and store bitcoin – now even on your smartphone,"
Clients can buy and sell Bitcoin directly from their bank account. The wallet has P2P functionality to transfer Bitcoin to friends and family, and transactions can be authorized using biometrics. Private keys are held by the customer at all times.