1.Intercontinental Exchange Announces  First Block Trade of Bakkt Bitcoin Futures.
           2.Crypto Custodian BitGo Launches Staking With Support for Dash and Algorand
1.Intercontinental Exchange Announces  First Block Trade of Bakkt Bitcoin Futures.
Intercontinental Exchange, Inc., a leading operator of global exchanges and clearing houses and supplier of information  and listings services, announced the execution of the first block trade of Bakkt Bitcoin Futures submitted to ICE Futures U.S. The Announcement is published on official press release on  October 05, 2019.
Intercontinental Exchange says the first block trade of Bakkt bitcoin futures submitted to ICE Futures U.S. was executed on Oct. 1 between Galaxy Digital and XBTO and cleared by ED&F Man.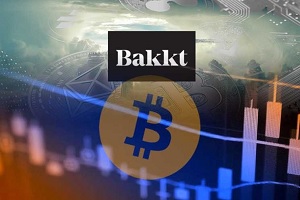 Trabue Bland, President of ICE Futures U.S Said, "Since launching last week, the Bakkt Bitcoin Futures have achieved several milestones, including first physical delivery of bitcoin against a futures contract, and now the first block trade."Each of these achievements, on top of tight bid/offer spreads and a growing base of participants and clearing firms, are contributing to the first end-to-end regulated futures contract from price discovery to custody and physical delivery."
ICE launched Bakkt bitcoin futures a week ago and from that then it's arrived at  achievements including the main physical delivery of bitcoin against a futures contract. A block trade is a secretly negotiated trade with a certain minimum size threshold, which is submitted to the Exchange and cleared through ICE Clear US
Galaxy Digital Said,"Galaxy Digital Trading views futures as a critical institutional market tool for managing risk,. "As the digital asset class continues to mature, we view the launch of Bakkt as a foundational piece of market infrastructure."
XBTO expressed: "Last week, we purchased the first Bakkt Bitcoin Daily Futures contract and took the first physical delivery of a digital asset under existing commodity futures laws and regulations. This week, we executed the first block trade. We're pleased to report that the launch was successful and can accommodate large trades."
About Intercontinental Exchange
Intercontinental Exchange (NYSE: ICE) is a Fortune 500 company formed in the year 2000 to modernize markets. ICE serves customers by operating the exchanges, clearing houses and information services they rely upon to invest, trade and manage risk across global financial and commodity markets. A leader in market data, ICE Data Services serves the information and connectivity needs across virtually all asset classes. As the parent company of the New York Stock Exchange, the company is the premier venue for raising capital in the world, driving economic growth and transforming markets.
2.Crypto Custodian BitGo Launches Staking With Support for Dash and Algorand
BitGo, the leader in digital asset financial services, announced that it has launched BitGo Staking. The announcement is published via official press release.
Clients whose cryptoassets are held by qualified overseer BitGo Trust Company are currently able to earn 7–13% passive income while their digital assets are held in BitGo's cold storage facilities. The new service currently supports Dash (DASH) and Algorand (ALGO). It  also planned  to support for other crypto assets later this year.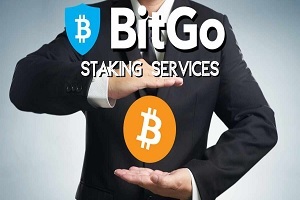 The company said that the establishment of BitGo Staking is its recent securing of Hedge, a supplier of scalable, programmatic deployment of staking infrastructure.
With the launch of the staking service, customers will have the option to produce easy income with their benefits held with qualified custodian BitGo Trust. Customers can  delegate staking to BitGo or to their preferred supplier.
Ben Chan, CTO of BitGo, Said,"
So as to be a great custodian, we need to provide our customers with the ability to use their assets in custody. Staking provides our clients with returns on their investments without ever moving their assets out of custody. Our acquisition of Hedge builds on the blockchain and staking expertise within our engineering platform to deliver an automated, end-to-end staking service.
BitGo Staking benefits
Best-in-class security architecture: each node runs on its own dedicated virtual machine so one client's node cannot access other nodes or infrastructure
No client keys go online: seamless integration with BitGo Custody keeps assets in cold storage
Multi-signature technology: the industry standard for institutional investors
Choice of staking providers: delegate staking to BitGo Trust or use the staking provider of your choice
Insurance: custodial assets are insured for up to $100 million
"We are excited to welcome BitGo to the Algorand community," said W. Sean Ford, COO of Algorand, Inc. "By providing custodianship services with multi-sig security as well as new staking opportunities, the BitGo partnership adds even more opportunities to participate in the Algorand ecosystem."