1.ConsenSys launches new satellite tracker which will use Ethereum's blockchain
             2.Bakkt Announces First Regulated Options Contract for Bitcoin
1.ConsenSys launches new satellite tracker which will use Ethereum's blockchain
Blockchain technology solutions company ConsenSys has announced the launch of a new satellite tracker dependent on Ethereum's network, According to the news published via official press release .The launch of the new application TruSat is an experiment in "democratizing" space endeavors.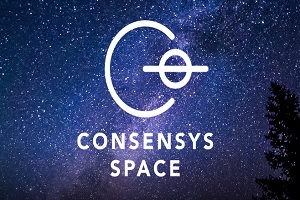 As indicated by  press release state that ConsenSys imagines a space program "in which any person can participate and contribute." TruSat is being designed as an open-source, citizen-led "space sustainability system" which allow users to track satellites and orbital debris through the use of the Ethereum blockchain.
We're thrilled so many joined us for the launch of #TruSat by @Consensys_Space. TruSat is an experiment in democratizing & diversifying space endeavors, enabling any person to make a direct contribution to the long-term sustainability of outer space. https://t.co/7JKFDeAL0u pic.twitter.com/0tI7noLiHm

— ConsenSysEvents (@ConsenSysEvents) October 22, 2019
"Designing a system that is at once open, autonomous, and resistant to malicious and erroneous inputs presents considerable engineering challenges," according to ConsenSys Space Co-Founder Chris Lewicki, an aerospace systems engineer who led the system's design.
TruSat's open-sensor design will accept visual satellite observation information from any individual or organization—from citizen satellite observers with binoculars and a smartphone app to university observatories—and autonomously assemble observations of a satellite from different focuses around Earth into an orbit prediction.
Setting  TruSat in the context of the broader mission and vision of ConsenSys Space, Joseph Lubin said,"ConsenSys believes that enabling large-scale, global collective action is among the most transformative potential applications of Ethereum blockchain technology, and is investing in solving space-related consenSys Space is building collaboration platforms to democratize, diversify, and decentralize space endeavors.
2.Bakkt Announces First Regulated Options Contract for Bitcoin
Crypto platform Bakkt  has announced that it will add options contracts for Bitcoin futures  by DEC 9.  The  announcement is published via medium blog post.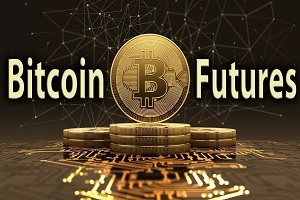 The Bakkt Bitcoin Options contract will be based on the benchmark Bakkt Monthly Bitcoin Futures contract and speaks  to another important step in building up  this asset class for institutional investors, their customers and investors.
The new contract is depends on customer feedback and is intended to support or gain bitcoin exposure, generate income, and offer cost and capital efficiencies. ICE Futures U.S. has self-ensured the contract with the CFTC and to leverage the benchmark futures prices and institutional grade custody to meet the needs for a regulated options contract.
The Bakkt Bitcoin Options contract will be based on the benchmark Bakkt Monthly Bitcoin Futures contract and represents another important step in developing this asset class for institutional investors https://t.co/4ZE0LIBJJP

— Bakkt (@Bakkt) October 24, 2019
"We're focused on carrying trust and utility to digital assets and the options contract is an example of the many products we're developing for regulated markets," Kelly Loeffler, chief executive of Bakkt, wrote in the official Medium post.
Key features of the Bakkt Bitcoin Options contract include:
• Capital efficiency
• Cash or physical settlement
• European style option
• Attractive fees
• Broad distribution and liquidity
• Instant Messaging
• Block trades
• Options analytics
Concerning the fee, the platform will charge $1.25 per options contract (1 contract = 1 bitcoin) beginning in January 2020  with the fee waiver in December.