1.Kraken Cryptocurrency Exchange Adds OmiseGo and PAX Gold
          2.Binance.US Cryptocurrency Exchange to List NEO and Cosmos (ATOM)
1.Kraken Cryptocurrency Exchange Adds OmiseGo and PAX Gold

San Francisco-based cryptocurrency exchange platform Kraken has informed that it has added omisego (OMG) and pax gold (PAXG) crypto assets according to the news published via official blog post.
Depositing, withdrawing and trading with these assets started on October 29th. Kraken will provide trading for OMG and PAXG with Bitcoin, Ether and fiat currencies like euro and USD.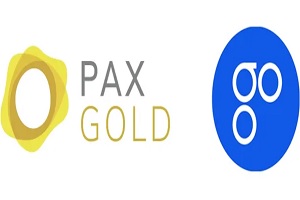 Both assets will be accessible for trading in the following pairs:
OMG: OMG/USD, OMG/EUR, OMG/XBT, OMG/ETH
PAXG: PAXG/USD, PAXG/EUR, PAXG/XBT, PAXG/ETH
OmiseGo is an Ethereum based finance-oriented system which uses the OMG token. They are currently working on implementing the plasma protocol. OmiseGO provides an open-source and white label eWallet suite that can be utilized to digitize and store different kinds of assets.
PAXG is another ERC-20 token whose value is tied to  that of physical gold and is at present trading at $1,498.37. Each PAXG token is upheld by one fine troy ounce of London Good Delivery gold. it serves as a hedge against crypto volatility.
Services of  OMG and PAXG will  be available for
Not (yet) available
How to deposit
OMG: Navigate to Funding > Tick "Show all assets" or Search for OMG > Click "Deposit" next to OmiseGO (OMG), then generate a deposit address and send OMG to this address
PAXG: Navigate to Funding > Tick "Show all assets" or Search for PAXG > Click "Deposit" next to PAX Gold (PAXG), then generate a deposit address and send PAXG to this address
Confirmations required before deposits credit
OMG: 30 (approximately 6 minutes)
PAXG: 30 (approximately 6 minutes)
About Kraken
Kraken is one of the cryptocurrency exchange in the market. Trying to earning the trust of its clients has always been its  highest priority. It  tries to earn that trust through the best security in the business — most of  Its digital assets are held safely in cold wallets so bad actors can't reach it.
2.Binance.US Cryptocurrency Exchange to List NEO and Cosmos (ATOM)
Binance's American Arm, Binance.US, has  announced that it has added NEO (NEO) and Cosmos (ATOM). The news is published via official blog post on Oct 31, 2019
Deposits are presently enabled and trading for NEO/USD, NEO/USDT, ATOM/USD and ATOM/USDT will go live on Thursday at 9:00 PM (EST). Now the exchange has 23 cryptocurrencies listed across USD, USDT and BTC markets.
As a launch bonus, Binance.US is offering free trades until November 1, as well as a $15 referral bonus on signup.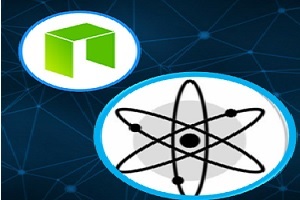 Cosmos provides a blockchain-based platform that works as a mediator between different blockchains. It launched its first ecosystem hub in March 2019 after raising $17.3 million in its token sale in April 2017.
Neo is a decentralized open-source blockchain application platform. In September, Neo became the first blockchain member of Microsoft's open-source project, the .NET Foundation. NEO is up by 4.32% to trade at $10.87, while ATOM is trading sideways, down 0.23% to trade at $3.10.
Binance.US is a quick and effective marketplace giving access and trading over a different determination  of digital assets. It will keep assessing coins, tokens and trading pairs to offer on Binance.US in accordance with Its  Digital Asset Risk Assessment Framework, community feedback, and market request.