1.Alibaba Partners with Lolli to Allow US Shoppers Earn 'Free Bitcoin'
             2.Bithumb Global Launches Native Token for Exchange Ecosystem
1.Alibaba Partners with Lolli to Allow US Shoppers Earn 'Free Bitcoin'
Chinese online business  giant Alibaba has partnered with Bitcoin (BTC) rewards shopping app Lolli, empowering its customers to gain 5% back in Bitcoin. Alibaba customers would now be able to get Satoshis (sats), the smallest unit of Bitcoin currency, worth 0.00000001 BTC, when shopping "thousands of items online,"Lolli says.  The news is  published  on Lolli's  official  blog on   Nov 12, 2019.
The  announcement comes before Singles Day, the Nov. 11 Chinese shopping holiday equivalent to the U.S.'s Black Friday. According to Lolli, Alibaba shoppers spent more than $31 billion on Singles Day in 2018.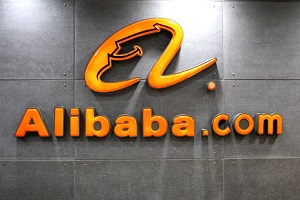 CEO and Co-founder of Lolli, Alex Adelman, said:
"I'm eager to collaborate with Alibaba on Singles Day and offer the opportunity to earn bitcoin back to its shoppers. This is a milestone partnership for Lolli as Alibaba is the largest retailer and e-commerce company in the world, launching on Single's Day, the world's largest shopping day of the year. Our partnership allows our users to earn free bitcoin on millions of products online every day. Arguably the most important piece of this partnership is that it supports our mission of connecting the entire world through commerce."
The
app
works through a browser extension that tells users when they're browsing a partner's online retail outlet. Lolli works with more than 500 partners including big names such as
Walmart
, Groupon, Toms, Hilton, GAP, and Hotels.com.
The new program might be accessible for purchases in the United States. Alibaba offered enormous discounts on its worldwide outlets but naturally, customers in China were not qualified to earn any bitcoin, even though state media has been attempting to educate them on it.
Smartphones from Apple and Huawei were some of the top-selling items as online personalities took to the stage to tout their brands. Maybe free bitcoin for Chinese users would have resulted about a considerably bigger overall margin for Alibaba.
2.Bithumb Global Launches Native Token for Exchange Ecosystem
Cryptocurrency Exchange Bithumb Global, the worldwide arm of the South Korea has announced  Bithumb coin (BT) ,the native token  for the recently announced  blockchain platform Bithumb Chain. The announcement is published via official medium post on Nov 12 ,2019.
"Bithumb Chain is the decentralized open-source protocol that powers the products, services, and infrastructure within the Bithumb Family ecosystem which helps capture value from both upstream and downstream of the trading business," the exchange explained.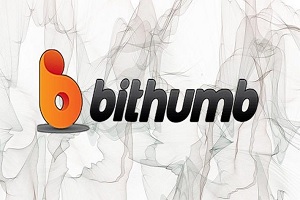 As per details," The Bithumb will mint the token with a hard cap of 300 million." 50% of the platform revenue will  also be used  for BT buyback until 150 million token remain.The token can be used for handling fees and user rights on Bithumb Chain, along with the payment of fees on Bithumb Global.
"BT holders can vote and take part in the governance of Bithumb Chain which includes project listing nomination," the exchange added. "As a result, Bithumb Chain eco-members not just take part  in the formulation and direction of network development, but also the investment decisions of Bithumb Chain."