1.Rakuten Customers Can Use Their Loyalty Program Points to Buy Crypto
              2.Tencent plans to set up digital currency research project group
              3.GMO Internet to Launch Yen-Pegged Stablecoin Next Year
1.Rakuten Customers Can Use Their Loyalty Program Points to Buy Crypto
Rakuten Wallet, the crypto wallet and trading platform of the Japanese financial services giant, announced that it has enabled users to convert Rakuten Group's loyalty points to crypto assets. The announcement is published via rakuten  press release  on December 24, 2019.
The Rakuten Super Points can be converted into three crypto currencies – Bitcoin, Ethereum, and Bitcoin Cash. The loyalty points holders, however, should have an account on Rakuten Wallet. The users need to have minimum 100 Rakuten Super Points to exchange it for cryptocurrencies. In addition, one Rakuten Super Point is comparable to one yen when converted to crypto resources.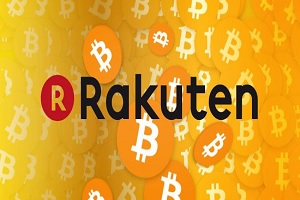 "Through the launch of the new service, Rakuten Wallet plans to decrease the barriers of entry to crypto asset trading by providing an easy and more accessible way for new users to start, including tenderfoot  users who are keen on crypto asset trading with no prior experience," the announcement noted.
Rakuten Wallet, as the Rakuten Group's virtual currency trade business, will continue to provide transaction services that customers can use safely and securely, and further grow its services by leveraging Group synergy.
Only Standard Points might be exchanged. Standard points exchanged from partner service companies are not eligible.
Rakuten Super Points can be exchanged in single units for amounts over 100 points.
Crypto assets cannot be converted into Rakuten Super Points.
There are restrictions on the number of Rakuten Super Points that can be exchanged per transaction and per month.
Number of points that can be converted in one transaction: 50,000 Rakuten Super Points for Diamond members, 30,000 Rakuten Super Points for other members.
Number of points that can be converted per month: 500,000 Rakuten Super Points for Diamond members, 100,000 Rakuten Super Points for other members.
About Rakuten Wallet

Rakuten Wallet, Inc. started a virtual currency exchange service on March 30, 2017. On September 7, 2017, Rakuten Wallet submitted an application for registration to be a "virtual currency exchange service provider" to the Kanto Local Finance Bureau, pursuant to Article 63-3 of the Payment Services Act.  Rakuten Wallet started accepting applications for accounts on April 15, 2019 for its crypto asset (virtual currency) trading service and began offering
crypto
asset (virtual currency) spot trading services on August 19, 2019.
2.Tencent plans to set up digital currency research project group
Tencent, Chinese's Internet giant, owner of payment mobile app Wechat Pay,  is planning to create a digital currency research group for the further progression of blockchain innovation research projects, According to  News published via  Chinese media outlet iFeng  on  December 23, 2019.
As indicated by the news "The project team is liable for the overall advancement of digital currency research projects, development and implement the latest policies of important government departments, carry out digital currency related research, and business model innovation and application scenario verification.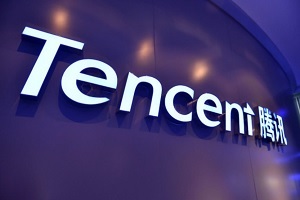 "As the prevailing player in the domestic social field, Tencent sits on the benefits of two major product ecosystems (QQ and WeChat), like Facebook and Whatsapp, and proposes a socially-based worldwide blockchain digital currency mobile payment system network. It is also reasonable".
According to the notification, the move is a response to the country's new policy of boosting Shenzhen's digital currency research and mobile payment innovation, and it will go about as a strategy to support the company's payment business.
Tencent's decision to set up a cryptocurrency research team is no surprise to the crypto sector. The tech giant has in effect made an early invasion into blockchain business.
Tencent developed a blockchain-based electronic and billing system for the Shenzhen province called WeBank which offers loans to small business and service providers.
About Tencent
Tencent is the world's largest gaming company, one of the world's most significant tech companies, one of the world's largest social media companies, and one of the world's largest venture capital firms and investment corporations. The company is  investing heavily in emerging technologies like artificial intelligence (AI) and blockchain.
3.GMO Internet to Launch Yen-Pegged Stablecoin Next Year
GMO Internet, Japan's information technology heavyweight and bitcoin (BTC) trading service provider announced its plans to launch a Yen-backed stablecoin. According to the news published via GMO internet Group post  on December 23, 2019.
According to press release GMO Internet has successfully completed the development of its committed blockchain network that will power the GYEN stablecoin and has also filed for the fundamental licenses with the Japanese financial regulators to enable the hitch-free launch of the cryptocurrency.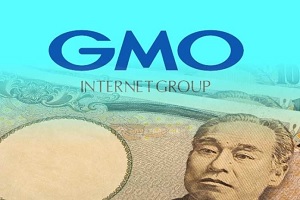 GMO Internet plans to help borderless exchanging, payments, remittance leveraging this virtual currency and applications of blockchain technology in the FinTech field through the use of GYEN.
The GYEN stablecoin will be launched outside of Japan through Z.com, which is the brand in charge of its overseas procedures.
The firm says the two its blockchain network and stablecoin are as of now experiencing extensive internal testing, and if all goes as planned, the new infrastructures would empower GMO to provide its customers with borderless trading, payments, and remittances all powered by GYEN.
GMO jumped into the digital asset business in mid-2017, when the sector is rallying to contact its peak in months. The company works a cryptocurrency exchange alongside business in the crypto mining sector, both of which are operational in Japan.
About the GMO Japanese YEN (GYEN) Stablecoin
There are mainly four categories of stablecoins: "fiat-collateralized," sponsored by fiat currencies, "crypto-collateralized," backed by other cryptocurrencies, "commodity-collateralized," backed by commodities such as oil or gold, and "non-collateralized," not sponsored by any assets but stabilized with a smart contract mechanism. The stablecoin that GMO Internet is getting ready to launch is a fiat-collateralized stablecoin supported by Japanese Yen (Yen-pegged currency).