1.EY releases third-generation zero-knowledge proof blockchain technology

                2.Crypto-Focused Accounting Firm Lukka Releases Tax Preparation Product
                3.IOTA Launches Fast and Easy Spark Wallet
 1.EY releases third-generation zero-knowledge proof blockchain technology

Ernst & Young (EY), one of the biggest professional services firms in the world has announced the release of its third generation zero-knowledge proof (ZKP) technology to the public domain of the Ethereum blockchain. The firm aims to significantly reduce transaction costs on the network while additionally boosting adaptability, according to the news  published via EY  press release on December 19,  2019.
ZKP function is able to combine up 20 transactions to be proceed at the same time, reducing the cost to   $0.05. This is a significant upgrade  to the prototype seen in  october 2018, with EY  saying that this is a "400-fold improvement."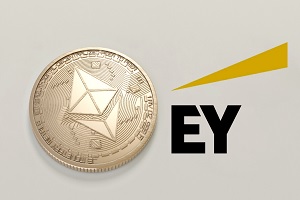 Paul Brody, EY Global Blockchain Leader, says:
"This technology is perhaps the most important EY blockchain milestone in making public blockchains scalable for the enterprise. In the prior iteration released in April 2019, public blockchains were already getting competitive with private networks. With this iteration, we cut the cost per transaction by more than 90% again, making private transactions more accessible for mainstream business application."
Be that as it may, the new release isn't limited to use on the public chain, however can also be deployed on private versions of ethereum. The framework is able  to provide another sheet of  security and private protection for private blockchains.
EY also made its token and smart contract review service available in public beta. The tool identifies security risks by testing the functionality and efficiency of smart contracts, and further checks that the coding is up to standard.
2.Crypto-Focused Accounting Firm Lukka Releases Tax Preparation Product
Lukka, one of the first accounting firms for digital assets announced "do-it-yourself" (DIY) tax preparation product, LukkaTax, for the millions of U.S. taxpayers invested in cryptocurrencies such as bitcoin. The announcement is published via Lukka official press release.
LukkaTax developed from LibraTax, the world's first business crypto tax calculator released in 2014, and is built to complete crypto data collection, enrichment, and calculation processes not supported by traditional tax preparation software solutions. LukkaTax leverages the same best-in-class infrastructure as Lukka's leading institutional solutions utilized by many of the most demanding crypto funds, fund administrators, and enterprises.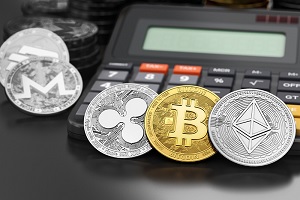 Jake Benson, Founder and CEO of Lukka said ."Lukka is bringing institutional-grade tax preparation products to all consumers with scalable and secure tools that have guided experiences and are incredibly easy-to-use,"  "Considering the intense IRS focus on compliance and lack of accuracy in prior year reporting, we believe that the do-it-yourself taxpayer requires a purpose-built crypto tax product they can trust will comply with IRS requirements; LukkaTax meets that need."
Lukka has also established a partnership with CPA.com, an auxiliary of the American Institute of Certified Public Accountants, to offer crypto tax preparation services for professional accounting firms, Benson said.
The new DIY software, available mid-January, leads taxpayers through a guided experience so they can calculate taxable gain or loss on crypto investments.LukkaTax will be available in mid-January to support the 2019 tax season, just as prior tax years. The new DIY service for crypto tax preparation will cost $19.95 for an annual subscription and $9.95 if customers pre-purchase before January.
About Lukka
Founded in 2014, Lukka is a trusted, blockchain-native technology company that delivers leading products for the crypto asset ecosystem. Lukka's products automate and optimize accounting, audit, and tax processes for consumers, investors, funds, fund administrators, OTC and proprietary trading firms, exchanges, miners, protocols, and accounting firms. Lukka's premier solutions enable the transformation of distributed and decentralized data into auditable information within a highly scalable and secure SOC 1 Type 2 infrastructure. Lukka is based in New York City.
3.IOTA Launches Fast and Easy Spark Wallet
IOTA (MIOTA)'s group behind the creation of Trinity has announced the launch of Spark wallet, a new low-security, temporary web wallet, or "burner wallet" said to be an original concept of Ethereum developer and ConsenSys research director Austin Griffith. The announcement is published via Iota blog post on December 19, 2019.
Spark is the first app to be released under IOTA Labs and has filled as a testing ground for some new ideas and tools.  This has to do with using a burner wallet for small amounts of funds in a short interval, which precedes burning and wiping the seed and transaction history.
Announcing #Spark: a web-based burner wallet! Spark was developed by #IOTALabs, our new testbed for experimental apps built with #IOTA.

https://t.co/Qw4yL0IoSq@sveltejs pic.twitter.com/8rCwkalH9Q

— IOTA (@iotatoken) December 19, 2019
Spark's main feature is privacy. Whenever a Spark wallet is burned, its transaction history is gone forever. Burning doesn't remove data from IOTA's ledger, but it does remove data from the wallet itself. This ensures that anyone who uses your smartphone or laptop cannot see your transactions — or steal your funds for themselves.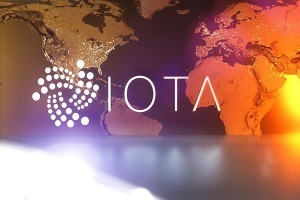 Spark's interface includes basic features that are found in most mobile wallets. One screen enables payments to be sent to another address, either through a QR code or a hyperlink. So also, Spark offers a request form for users that want to receive funds. Its first page also includes a market price chart for various time frames:
Spark offers a simplified method to work with single-use addresses. Spark Wallet uses the IOTA JavaScript account module. This module is intended to acquire new intends to handle one-time use addresses in IOTA, in the course of using a payment request system.
Spark app is also  created with a powerful JavaScript framework called Svelte. Svelte is highly-performant and has learned from many of the drawbacks in other JavaScript frameworks.
To Test the Spark app can just as such by visiting spark.iota.org and spark-devnet.iota.org for the Devnet version. Users can also fund their Spark Wallet by using the latest version of Trinity wallet.