1.Binance Announces Partnership With Paxful Enabling 167 Fiat Currencies
            2.SolarisBank Launches Digital Asset Subsidiary in Germany
            3.Blockchain Game Distribution Platform Ultra Partners With AMD
1.Binance Announces Partnership With Paxful Enabling 167 Fiat Currencies
Malta-based cryptocurrency exchange Binance, which is the world's largest cryptocurrency trading platform by number of users and trading volume, has  announced a strategic partnership with Estonian peer-to-peer Bitcoin marketplace  Paxful that aims to provide the P2P platform as a Binance fiat gateway. The announcement is published via Binance blog post .
Paxful's Virtual Bitcoin Kiosk will be incorporated into Binance, enabling Binance users to utilize Paxful's p2p network to buy Bitcoin on Binance with 167 various fiat currencies-including the Russian Ruble (RUB), Vietnamese Dong (VND), Indonesian Rupiah (IDR), Nigerian Naira (NGN), Colombian Peso (COP), British Pound (GBP), Mexican Peso (MXN), Canadian Dollar (CAD), Euro (EUR), Argentine Peso (ARS) and  United States Dollar (USD).
Binance keeps on extending channels for its fiat gateway. Currently, there are seven such channels, aside from customer-to-customer (C2C) trading facility.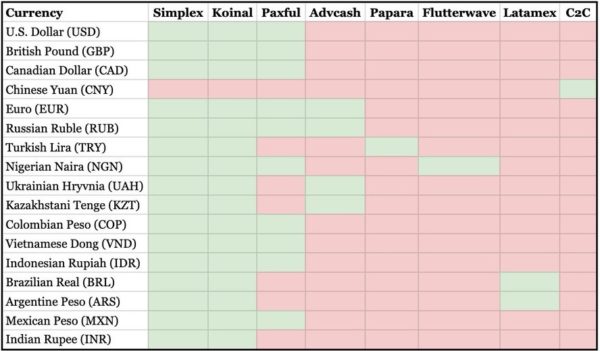 Ray Youssef, CEO, and co-founder of Paxful said, "Paxful is proud to be partnering with Binance in our joint efforts to bring bitcoin to the masses,". "They share our passion and vision for the global crypto economy and we're excited to see how this union will spur more financial access, and, consequently, opportunities, for people everywhere."
CZ (Changpeng Zhao), CEO of Binance said, "This marks a significant partnership between a crypto exchange and peer-to-peer platform where a new pool of users will have access to alternative fiat payment methods available on Paxful, including local currency bank transfers and some of the world's most popular digital wallets.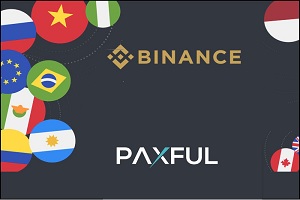 The partnership aims to reach and help an estimated 2 billion unbanked people worldwide. Paxful saw almost USD $30 million in peer-to-peer BTC trades in November, while the first week in December saw BTC futures trading volumes double in 24 hours on Binance with trading volumes rising from $980 million to a peak of $2.2 billion.
2.SolarisBank Launches Digital Asset Subsidiary in Germany
SolarisBank, a Berlin-based fintech firm, has announced the launch of its subsidiary Digital Assets GmbH, which will offer custody solutions for crypto assets. The announcement is published via solaris bank  News post .
As per press release, the association's newly established 100% subsidiary will provide clients with an application programming interface (API)-accessible platform that gives access to the full scope of solarisBank's digital white-label banking services.
Solaris Digital Assets will offer crypto custody services in compliance with the regulatory requirements of Germany's Federal Financial Supervisory Authority (Bafin), To have the option to do as such,  the entity will  apply with Bafin for one of the newly introduced licenses for custodial activities in 2020.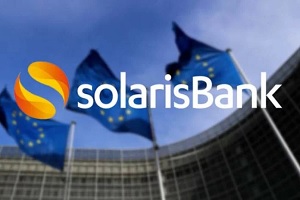 "We began our first steps into the industries of blockchain and cryptocurrencies almost two years ago by launching the Blockchain Factory. Our vision was to provide banking infrastructure for blockchain pioneers in order to bridge the gap between banking and crypto. Fantastic partnerships such as Bitwala, Bison and BSDEX by Börse Stuttgart demonstrate how we brought this vision to life", says Michael Offermann, Managing Director for crypto banking activities at solarisBank. "Now, we're deepening this engagement by focusing fully on becoming the main infrastructure provider for digital asset pioneers with solaris Digital Assets. It's the logical next step."
The first product of solaris Digital Assets is a white-label custody solution for digital assets, which consolidates maximal security with instant availability to fulfill the needs of present digital asset industry. Right now, First partners are already testing the custody solution, which can be joined with digital banking services such as identification solutions or digital bank accounts to assemble a full digital asset ecosystem.
ABOUT SOLARISBANK
solarisBank, The tech organization with a banking license, enables companies to offer their own financial products with its banking-as-a-service offering. Through APIs, partners gain access to solarisBank's platform services including payments and e-money, lending, digital banking as well as services provided by integrated third party providers.
3.Blockchain Game Distribution Platform Ultra Partners With AMD
Ultra a startup blockchain project developing a PC game development platform  has announced a partnership with GPU-giant AMD (AMD) the global leader in the GPU market and world's second-largest supplier of x86-based microprocessors .The announcement is published via  Ultra medium blog post .
Through this partnership, the two companies will coordinate on co-marketing activities to promote the Ultra platform and the benefits of blockchain-based game technologies.
"Blockchain technology brings broader choice, security and flexibility to both gamers and publishers," said Joerg Roskowetz, Head of Blockchain Technology, AMD. "Next-generation blockchain game platforms will give gamers access to exclusive online content, and provide new ways for them to truly own it. They will also provide game publishers with new channels to distribute digital game content."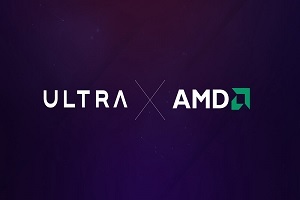 "We're eager to have AMD as a partner because of their dedication to gaming and blockchain technology," said Ultra Co-CEO Nicolas Gilot.
Driving the Blockchain Gaming Charge
Giving fantastic compute performance and security for peer-to-peer transactions, AMD is empowering to enable the next generation of blockchain-based gaming platforms via:
Blockchain Innovation
Proficient, High-performance CPUs and GPUs
Robust Security
AMD and Ultra will work together to optimize cryptographic computer performance on the platform for gamers using AMD processors and graphics cards and will continue to explore additional collaborative activities in the future.