1.Toronto Startup Uses Blockchain to Help Mongolian Farmers Create Sustainable Supply Chain
2.FCA announced as AML supervisor for UK's cryptoasset activities
1.Toronto Startup Uses Blockchain to Help Mongolian Farmers Create Sustainable Supply Chain
Toronto-established startup creates
blockchain
-powered mobile app to track and ensure sustainably produced cashmere from Mongolia. The startup 
Convergence.tech
 has concluded a blockchain-enabled 
project
 targeted at Mongolian nomadic farmers. According to the news published via
startup here toronto
.
The sustainability supply chain project, conducted with the United Nations Development Program (UNDP), The aim of this project  to assist farmers track and certify their cashmere product through Convergence.tech's traceability platform.
Convergence.tech developed a mobile application for Android devices, which empowered  farmers to easily register their cashmere parcels. Parcels and packing slips were also fixed with radio-frequency identification tags. Backbone was able to provide users with visibility of the critical path, as well as the connection of maintainability and environmental impact data to encourage ethical raw cashmere.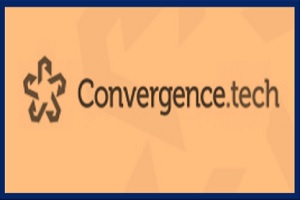 Convergence.tech CEO Chami Akmeemana said, "The nomadic community is one of immense pride but one with a volatile and unstable income,"  "Leveraging blockchain technology within the transformation of the cashmere industry can provide numerous benefits for Mongolian herders, buyers, and sellers alike."
"Our learnings are pretty significant on this," Akmeemana told BetaKit. "And that's why everything was around watching from afar, but now that that's completed we've been going around the world. We were in Singapore and Bangkok a couple of weeks ago presenting to the UN, USAID (the United States Agency for International Development), the World Bank, et cetera. So now we're going to start seeing a lot more applications coming out."
About Convergence.Tech
           Convergence. Tech is a digital transformation company based in Toronto, Canada. Partnering with clients and leveraging today's leading technologies along with deep industry-specific expertise, Convergence enables innovation to take place so that organizations can become digital leaders. It has already developed a blockchain-enabled land registry for the state of Haryana in India. The company also conducted a project in Afghanistan to apply blockchain within existing police payroll systems.
2.FCA announced as AML supervisor for UK's cryptoasset activities
Britain's Financial Conduct Authority (FCA) is ready to play a bigger role in crypto matters, with new supervisory roles with regards to crypto assets activities under the corrected Money Laundering, Terrorist Financing and Transfer of Funds Regulations 2017 (MLRs). The news is published via  FCA News post on Jan 10, 2020.
FCA will supervise whether United Kingdom-enlisted businesses engaged in crypto asset-related operations are consistent with relevant regulations and requirements.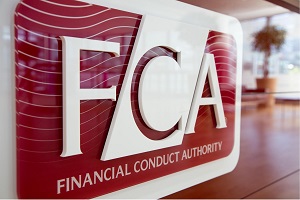 According to the Announcements, It require crypto asset businesses to:
identify and assess the risks of money laundering and terrorist financing which their business is subject to;
have policies, systems and controls to mitigate the risk of the business being used for the purposes of money laundering or terrorist financing;
where appropriate to the size and nature of its business, appoint an individual who is a member of the board or senior management to be responsible for compliance with the MLRs;
undertake customer due diligence when entering into a business relationship or occasional transactions;
apply more intrusive due diligence, known as enhanced due diligence, when dealing with customers who may present a higher money laundering / terrorist finance risk. This includes customers who meet the definition of a politically exposed person;
undertake ongoing monitoring of all customers to ensure that transactions are consistent with the business's knowledge of the customer and the customer's business and risk profile.
In placing a heightened focus on the safety of crypto asset activities, the FCA has also emphasised:
"Existing businesses already conducting crypto asset activity before 10 January 2020 may continue their business but will need to ensure their compliance with the MLRs with immediate effect.
To ensure this deadline is met, these organizations must submit a completed application for registration through Connect by June 2020. Existing Financial Services and Markets Act firms, e-money institutions or payment services businesses undertaking cryptoasset activity will also be required to apply for registration.