1.Hotel Booking Platform Travala Now Accepts Payments In USDT
            2.Bitcoin exchange Bitstamp becomes launch partner for SEN Leverage by Silvergate Bank
1.Hotel Booking Platform Travala Now Accepts Payments In USDT
Travala.com, a blockchain-based hotel booking platform, has announced that crypto users would now be able to  pay with the stablecoin Tether USDT(ERC-20) which is now accessible for payments across Travala.com's extensive presence in 230 countries and territories . Travelers can book a stay at any number of accommodations around the world on the online platform by using USDT. The announcement is published via  travala blog post.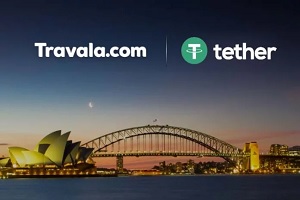 Matt Luczynski, CEO of Travala.com said:
"Part of our main goal  is to give our users with a wide choice of the most well known and used cryptocurrencies so it made perfect sense for us to integrate USDT as a payment option on Travala.com."
In addition to Tether, Travala.com also accepts crypto payments in the form of Bitcoin, Ethereum, XRP, Litecoin, Binance Coin, Bitcoin Cash, Stellar, Cardano as well as their own coin AVA. The organization touts that its costs are up to 40% cheaper than other travel booking platforms.
Moreover users on Travala.com can also enjoy additional discounts and tokenized loyalty rewards for every booking made on the platform via its Smart Program.
About Travala.com:
Travala.com is the cryptocurrency-friendly hotel and accommodation booking service with 2,000,000+ hotels and accommodations in 230 countries and a champion of cryptocurrency adoption, accepting more than 20 leading cryptocurrencies in addition to traditional payment methods.
2.Bitcoin exchange Bitstamp becomes launch partner for SEN Leverage by Silvergate Bank
Bitstamp, Europe's biggest bitcoin exchange by exchange volume, announced that it has become the exchange launch partner for SEN Leverage, a newly launched product by Silvergate Bank, a supplier of financial infrastructure solutions to the digital currency industry. The announcement is published via Bitstamp article post on january 14, 2020.
Bitstamp worked with Silvergate Bank during the development of SEN Leverage and will currently go about  Silvergate's agent to custody and manage bitcoin collateral.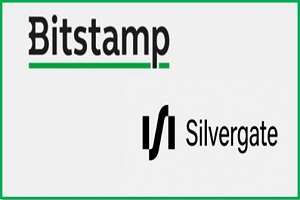 In light of  the Silvergate Exchange Network (SEN), the new product will enable institutional customers to trade collateralized by Bitcoin with leverage provided by the platform. it is used to fund loans and process repayments in real-time, 24 hours per day, 7 days per week. Bitstamp's role, as Silvergate Bank's first exchange partner, will be to custody and manage the bitcoin used as collateral.
Bitstamp as of now uses the SEN network to give 24/7/365 account funding to eligible customers. it is  eager to be working with Silvergate Bank to offer a product that will empower our clients  to manage their bitcoin positions with more flexibility."
Silvergate Capital Corporation (NYSE:SI) is an enlisted bank holding company for Silvergate Bank, headquartered in La Jolla, California. Silvergate Bank is a business bank that opened in 1988, has been beneficial for 22 back to back years, and has concentrated  its strategy on creating the
banking
platform
for innovators, particularly in the
digital currency
industry, and developing product and service solutions addressing to the necessities of entrepreneurs.