1.Binance Futures Launching Perpetual Contract for NEO
                 2.CoinDCX  Partners With OKEx to Launch Leveraged Futures in India
1.Binance Futures Launching Perpetual Contract for NEO
Binance, the main worldwide cryptocurrency exchange and blockchain ecosystem has announced that its futures trading platform, Binance Futures  is launching a perpetual contract for NEO. The announcement is published via binance blog post on February 16, 2020.
According to the Announcement  the NEO/USDT futures is being launched at 08:00 (UTC) on 17 February 2020 and traders will have the option to choose leverage between 1x and 50x. To prevent market manipulation, Binance will actualize a pricing limit of ±1% on the mark price within the first 30 minutes after trading begins."
Here are some of the main specifications for the contract:
Base Asset: NEO
Quote Asset: USDT
Settlement Asset: USDT
Contract Unit: 1 NEO
Tick Size: 0.001
Minimum Contract Quantity: 0.01
Maximum Contract Quantity: 100,000
Base Initial Margin Rate: 2.00%
Base Maintenance Margin Rate: 1.00%
Liquidation Fee: 0.5%
Here is how Binance Info describes NEO:
"Neo is an open-source platform driven by the community. It utilizes  blockchain  technology and digital  identities to digitize and automate the management of assets using smart contracts.""Using distributed  network, it aims to create a smart economy by building infrastructures of the nextgen Internet and creating a solid foundation for mass blockchain adoption."
2. CoinDCX  Partners With OKEx to Launch Leveraged Futures in India
CoinDCX Mumbai-based biggest cryptocurrency trading platform and liquidity aggregator has partnered with Malta-based trading platform OKEx to offer futures products . The announcement is published  via CoinDCX Twitter post.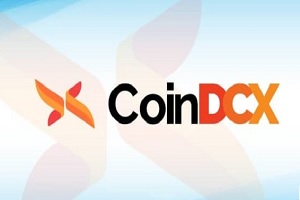 With this partnership, OKEx will increase remarkable access to the Indian market—opening ways to enormous liquidity in one of the world's quickest developing  economies. At the same time, CoinDCX will have access to OKEx's extensive involvement with creating world-class futures products to bring more innovative service offerings to market.
BIG NEWS!!

CoinDCX has partnered with @OKEx for #DCXfutures, India's most liquid crypto futures platform with leverage up to 15x.

Looking forward to continued our collaboration with @OKEx.

Read more here:https://t.co/iex6x6eWuI#TryCrypto

— CoinDCX: Best Crypto Trading Platform (@coindcx) February 14, 2020
The association has been declared with the launch of CoinDCX's new DCX futures product  that will empower users to trade futures contracts with major cryptocurrencies with up to 15x leverage trading on a host of leading digital assets futures, including BTC, ETH, XRP, BCH, LTC, EOS, ADA, and TRX. Users will also be able to trade perpetual future contracts with Bitcoin and Ethereum perpetual futures.
Zac Zou, Head of OKEx India, said:
"As one of the largest economies in the world, India is primed to be the driving force behind the  mass adoption of cryptocurrencies, which is why we are keen on adding more equitable currencies to the ecosystem. We believe having a variety of options to transact digital currencies will bolster the growth of economy in India as it positively impacts both crowdfunding and institutional funding"
As indicated by the firm, maker fees will account for 0.2% at the DCXfutures launch, while the service will be initially open for select users on an invitation-only basis.  Once accessible to the overall population , users will be able to access the newly-unveiled DCXfutures from a single wallet  from Q2, 2020.
About CoinDCX
CoinDCX is India's largest cryptocurrency trading platform and liquidity aggregator, giving access to enormous global liquidity from the world's leading crypto-exchanges, including Binance, HitBTC, and Huobi Global. Established in 2018, the platform is today regarded by many market participants as India's most trustworthy cryptocurrency trading platform.