1.Coinbase Becomes Direct Visa Card Issuer With Principal Membership        
        2.Indian State Telangana Govt Launches Blockchain Accelerator With Tech Mahindra
1.Coinbase Becomes Direct Visa Card Issuer With Principal Membership
The San Francisco-based Coinbase has recently become the first crypto exchange to be made a principal member of Visa. This is an amazingly big deal for a cryptocurrency based financial institution. This will permit it to issue debit cards without depending on third parties. The announcement is published via the  coinbase blog post on February 19, 2020.
Visa enrollment will empower coinbase to offer more features for Coinbase Card customers; from extra services to help in more markets all elements that will assist with evolve and improve the cryptocurrency
payment
experience,  making it simpler to spend  cryptocurrency in regular situations.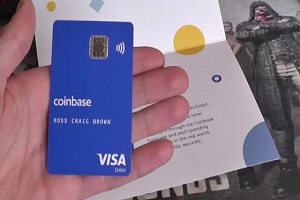 As per the declaration it's referenced that:-
---
"Coinbase is the first 'pure crypto company' to get approval from the credit card. Since the time it launched the Coinbase Card in 2019, the exchange has been working closely with Visa in the UK to give users simpler ways to use digital assets."
---
Coinbase Card currently supports 10 coins,
Bitcoin
(BTC),Ethereum (ETH),Bitcoin Cash (BCH),Ripple (XRP),
Litecoin
(LTC),Stellar (XLM),Augur (REP),0x (ZRX),Basic Attention Token (BAT), and
DAI
.
Visa principal members are financial institutions that have gained the trust and approval to issue
payments
cards, process payments, and open themselves up to new markets.
2.Indian State Telangana Govt Launches Blockchain Accelerator With Tech Mahindra
The IT arm of Mahindra Group has announced the launch of T-Block Accelerator, the inaugural accelerator program for the Telangana
Blockchain
District in partnership with Government of Telangana and IBC Media, an innovation management company.The announcement is published via
mahindra
blog post on February 19, 2020.
The new "T-Block Accelerator" is planned for encouraging blockchain startups that have identified a strong real-world use case for the technology, and contribute to the development of the business.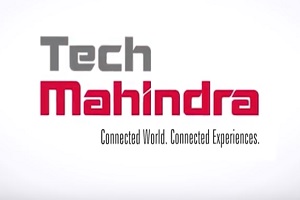 Tech Mahindra, will empower production of an ecosystem which will enable new companies to solve tough business issues for customers across various industry verticals. The Telangana Government will help provide the necessary regulatory system to enable and promote Blockchain development.
Jayesh Ranjan, Principal Secretary ITE&C Department, Government of Telangana, said:-
---
"The state of Telangana is committed to its vision of positioning Hyderabad as one of the leading Blockchain cities of the world. We are happy to set in motion the first edition of the T-Block Accelerator program. This accelerator will be a torch-bearer to multiple future blockchain accelerators in the country and we are excited to partner with Tech Mahindra to identify and promote innovative blockchain-based solutions to solve real-world problems."
---
 Raghu Mohan, CEO, IBC Media, mentioned:-
---
"We are very excited to partner with Tech Mahindra and run the T-Block Accelerator program for the Telangana Blockchain District. As a company driven by the potential of emerging technologies, sustainable growth and the entrepreneurial spirit, we, at IBC Media, strongly resonate with the vision of the Telangana government to foster innovation in India and are excited for the possibilities. On behalf of the startup fraternity of India, I am proud that an Indian State Government has taken such a progressive step"
---
Enrollment for the accelerator has been open since early February. It will include a one-week training camp, trailed  by a four-week-long intensive training program, comprising workshops, presentations and practice-oriented assignments.