1.StormX Announces Integration of StormShop For Their Mobile Users
                   2.MakerDAO (MKR) Partners with Simplex to Enable Dai (DAI) Purchase with Fiat
1.StormX Announces Integration of StormShop For Their Mobile Users
StormX, a pioneer in customer cryptocurrency earning platforms has  announced that they are now available on mobile for its iOS and Android mobile users. StormShop is an eCommerce rewards platform that permits its consumers to earn cryptocurrency every time they shop online. The announcement is published via stormx blog post  on March 04, 2020.
The platform interfaces with leading companies such as Samsung, Microsoft, and GameStop, alongside more than   400 supporting retailers in the retail, travel, food, and media outlets.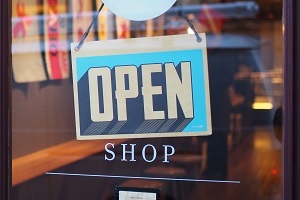 The aim of this  platform is to improve the eCommerce experience for consumers and merchants, who offer up to 40% cashback in five different digital assets, including BTC, ETH, LTC, DAI and STORM.
StormShop is coordinated  with StormX's first product, mobile app StormPlay. Since its launch in January 2014, StormPlay has attracted more than 2.5 million users.  The StormShop feature has been live as a Chrome browser extension since November 2019. Presently, the mobile version is live in the U.S. and Canada, and in the upcoming weeks it will be launched in new regions.
What is StormShop?
StormShop rewards you with crypto when you shop online. With large number of online stores accessible there's no simpler method  to earn crypto at the present time!. You simply search for a store in the app, start the offer, buy your products per usual and then earn crypto back rewards based on how much money you spent.
2.MakerDAO (MKR) Partners with Simplex to Enable Dai (DAI) Purchase with Fiat
MakerDAO, Ethereum-powered decentralized finance company  has partnered with payment processor Simplex  in order to make a fiat on-ramp for its Dai (DAI) decentralized stablecoin. The announcement is published via simplex Twitter post  on March 03, 2020.
Proud to enable mass market use of DeFi by adding Dai to our global #crypto on-ramp network @MakerDAO @Cointelegraph https://t.co/3yuCyftTDQ pic.twitter.com/k8HZIDEcQD

— Simplex (@SimplexCC) March 3, 2020
According to the new partnership between the companies  it is presently possible to buy Dai using both debit and credit cards from Simplex's partner companies.DAI is one of numerous dollar-pegged stablecoin that fuel the exponentially maturing DeFi space.
MakerDAO is one of the greatest players in the decentralised finance space and is one of the organisations behind the Dai stablecoin, which depends on a complex system of smart contracts based on Ethereum.
Simplex holds the desired European Union license for financial institution and boasts of in excess of 100 partners which support around 13 divergent cryptos as well as 19 various fiat currencies.Simplex supports Bitcoin, Binance USD, Nano, Binance Coin, Dash, Tron, Litecoin, Ether, XRP, Cosmos, and Bitcoin Cash.
Simplex solutions right now being used by top exchanges in the crypto industry, including Binance, Huobi, and Poloniex, among others. As of now, users of the Simplex platform can buy a handful of altcoins including TRON (TRX), DASH (DASH), and Cosmos (ATOM), with their credit or debit cards.