1. Interlay awarded Web3 Foundation grant to create Bitcoin (BTC) – Polkadot (DOT) bridge
                2.Bitfinex Introduces Arbitrage Opportunities With Tether Gold Futures.
1. Interlay awarded Web3 Foundation grant to create Bitcoin (BTC) – Polkadot (DOT) bridge
Interlay, a project to create transactability for DeFi platforms across blockchains, has announced its work on bringing Bitcoin to the Polkadot ecosystem. They will build a parachain on Polkadot that will associate with the Bitcoin (BTC) blockchain. Interlay is now executing a PoC for a BTC-Parachain in Substrate and Rust. The announcement is published via interlay medium post on March 05, 2020.
The new bridge  links the blockchain Polkadot network to Bitcoin (BTC). The parachain will use the open source XCLAIM framework and leverage collateralized intermediaries. Intermediaries are committed to prove correct transaction execution on Bitcoin, which ensures that users face no financial damage. This open-source R&D project, based on top-tier academic research, is funded by a Web3 Foundation grant.

Polkadot Uses Parachains to Link Other Networks
Polkadot was launched back in 2016 by Gavin Wood, the co-founder of Ethereum. They connect and launch blockchain-based apps by employing parachains to link various networks.As soon as the Polkadot BTC bridge is be done, users can access and utilize the parachainso as to create PolkaBTC on the 1:1 rule by using their deposited BTC.The original BTC will be redeemable at any time.
XCLAIM Design Principles
Financially Secure
Dynamic and Permissionless
Fast and Efficient
Technical Specifications
The 200-page specification for the BTC-Parachain provides a top to bottom guide of how to execute XCLAIM between Bitcoin and a Polkadot parachain.The particular is part into two sections:
XCLAIM(BTC,DOT):This part implements protocols for the issue, transfer, and redemption of Bitcoin-backed tokens on Polkadot.
BTC-Relay-The BTC-Relay component is used to verify that certain transactions have happened on the Bitcoin blockchain. BTC-Relay tracks the Bitcoin main chain, parsing, verifying, and storing block headers and dealing with forks when essential.
The Interlay gro

up stated:-
---
"As a next step, we are developing BTC-Relay in Rust using the Substrate framework, followed by an implementation of XCLAIM(BTC,DOT). This work will be available as an open-source contribution once the first code iteration is stable. We are also actively seeking to integrate PolkaBTC into other parachains. If you are working on a Polkadot parachain project and would like to use Bitcoin (or other cryptocurrencies) in your system, reach out to us (contact@interlay.io).
---
2.Bitfinex Introduces Arbitrage Opportunities With Tether Gold Futures.
Digital asset trading platform Bitfinex has launched a interminable swap trading on Tether Gold (XAU₮), a digital token sponsored by physical gold, empowering arbitrage opportunities with the incumbent exchanges. The announcement is published via bitfinex  news post on march 06, 2020.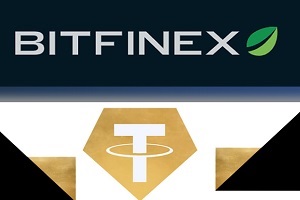 Beginning on March 6, Bitfinex users will be able to trade futures contracts on XAUT against Tether (USDT), the US dollar-pegged stablecoin.
Bitfinex made the announcement on Friday, saying that traders are presently ready to buy and sell up to 100x leverage resources at an established data and price in future. The service will be given by an iFinex product division called iFinex Financial Technologies. iFinex is the parent company of Tether and Bitfinex.
Futures Trading on the #TetherGold/Tether pair (XAUTF0/USTF0) is now available!

Visit https://t.co/2ANzABco7C to learn more pic.twitter.com/QLRjAM7lLw

— Bitfinex (@bitfinex) March 6, 2020
Tether Gold/Tether futures trading might be accessible to verified users in specific jurisdictions. even if Bitfinex doesn't ask for accounts to be verified. The jurisdictions are the same with those mentioned on the Bitfinex official website. Venezuela, Syria, Iran, North Korea, Cuba and Crimea's annexed regions' residents are precluded from using the service.
XAU₮ is a digital asset offered by TG Commodities Limited. One XAU₮ token represents one troy fine ounce of gold on a London Good Delivery gold bar. BitFinex and Tether keep  on effectively coordinate in the cryptocurrency market in spite of facing class-action lawsuits blaming them of crypto market manipulation.