1.Coinbase launches use of coinbase card on Google Pay
                 2.Thai FinTech Firm Joins RippleNet to Improve Processing of Cross-Border Payments
1.Coinbase launches use of coinbase card on Google Pay

US-based crypto exchange Coinbase  has said that  it is presently empowering users to spend Bitcoin in Google Pay via their mobile phones. Users would now be able to include  their coinbase card  "a Visa debit card funded by crypto" to google pay. The announcement is published via  coinbase official blog post .
With the launch of Google Pay use, Coinbase turns into the first company to empower  users to make mobile payments powered by their crypto balances.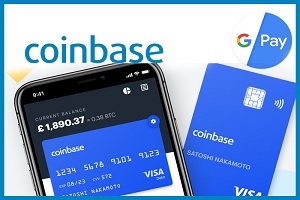 Google Pay gives Coinbase Card customers a quick, secure way to pay using their smartphones, smartwatches, and other Google Pay-empowered gadgets. With Google Pay, Android users can pay for everything from daily travel to end-of-year getaways using their crypto in the most secure possible way.
This feature is as of now accessible  to customers in the United Kingdom, Republic of Ireland, Belgium, Finland, France, Italy, Slovakia, Spain, Croatia, Czech Republic, Poland, Denmark, Norway, and Sweden; and Coinbase is promising to offer help  for other European countries later in the year.
The card at first just only supported payments in bitcoin (BTC), ether (ETH), litecoin (LTC) and bitcoin cash (BCH). In November, this was expanded to include digital assets including XRP, basic attention token (BAT) and stellar lumens (XLM).
To begin with Coinbase Card on Google Pay, download the Android app today and safely sign in using your Coinbase account. Once a Coinbase Card has been requested, customers can add their card to Google Pay and start spending their crypto, before the physical Coinbase Card arrives. The Coinbase Card app is also accessible for iOS users.
2.Thai FinTech Firm Joins RippleNet to Improve Processing of Cross-Border Payments
DeeMoney, a fintech organization based in Thailand specializing in digital cross-border money transfers, today announced its platform is now processing live transactions, in partnership with Ripple, the enterprise blockchain solution for global payments. The announcement is published via ripple press release.
Through RippleNet, Ripple's worldwide  financial payments network which contains in excess of 300 financial institutions around the world , DeeMoney is giving  increasingly efficient international money transfers at the lowest fees and best rates. DeeMoney is also the first non-bank institution in Thailand to use Ripple Net.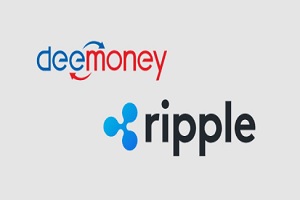 DeeMoney is effectively using Ripple's payment messaging system, designed to be a quicker form of Swift , so as to process inbound payments to Thailand from South Korea, Indonesia, Singapore, Israel just as the Middle East and Gulf regions.
Aswin Phlaphongphanich, CEO of Dee Money said:-
---
Ripple is currently at the forefront of technology and compliance regulations. Its technology provides a single, automated system that speaks the same way to all its 300 partners worldwide, making it simple for our tech teams to integrate into our process. This helps to reduce manual work and intervention, which in turn reduces costs, of which the savings are passed to our customers,"  "We are excited to partner with Ripple as, together, we aim to democratize finance in Thailand by bringing a new level of efficiency and accessibility for cross-border transactions to and from the nation."
---
As for Marcus Treacher, SVP of Customer Success at Ripple, he stated,"The digital banking revolution is taking Thailand by storm, and Dee Money is a key player in this."By being the first non-bank institution in Thailand to use Ripple Net, it redraws the boundaries and rules of engagement by providing efficient international transfers at low fees and competitive rates.
DeeMoney said it plans to add support for transactions going out of Thailand, as well, although a timeframe for that integration was not disclosed.
Ripple and DeeMoney announced the second phase of their partnership to widen these services to support outbound remittances from Thailand to destination countries.