1.Paxful Becomes First P2P Exchange to Partner With Chainalysis
                 2.NetCents completes technical integration of cryptocurrency credit card
1.Paxful Becomes First P2P Exchange to Partner With Chainalysis
Chainalysis, the blockchain analysis organization, reported its partnership with Paxful, a worldwide, peer-to-peer (P2P) Bitcoin marketplace, which is increasing the bar for compliance standards for P2P exchanges. Paxful, announced the integration of Chainalysis' know-your-customer (KYC) solution to improve security on the platform. The announcement is published via paxful blog post.
The solution will allow the exchange to monitor the transactions in real-time, hence research and take action on suspicious transactions. The solution will also increase due diligence on the exchange, making the platform more secure to its users.
John Dempsey, VP Product, Chainalysis said:-
---
"Compliance is the key factor for establishing trust in cryptocurrency exchanges,"  "By adopting a case-by-case approach to evaluating P2P venues, we are helping to broaden trust and transparency across the cryptocurrency ecosystem."
---
With this combination, Paxful will be able to block outgoing transactions to high-risk addresses connected to terror financing, sanctioned addresses, child abuse websites, and stolen credit card platforms.
Lana Schwartzman, Chief Compliance Officer at Paxful said:-
---
"At Paxful, compliance and security are top-of-mind as we work to keep the marketplace free from fraud and scammers,"  "Partnering with Chainalysis was a great  choice as we work to protect our users and instill in them the importance of regulation and compliance on P2P marketplaces like ours."
---
Paxful stated it made enormous speculations to agree with regulatory demands and in tools that monitor transactions, as it needs to keep the marketplace clean from scammer and fraudsters.
2.NetCents completes technical integration of cryptocurrency credit card
NetCents Technology, a supplier of cryptocurrency payments technology solutions, has completed the technical integration of the NetCents Cryptocurrency Credit Card. NetCents has integrated the credit card programme into its User Wallets, NC Exchange, and Instant Settlements ecosystem.The announcement is published via official news post of Netcents .
As our relationship with VISA continues to evolve, we've completed the next step, the technical integration of the NetCents Crypto Credit Card program into our NetCents ecosystem and real-world environment testing has begun!!https://t.co/C9hiFwWZDo pic.twitter.com/OtlnRHxYR3

— NetCents (@NetCentsHQ) March 20, 2020
Prior to launching, the company has tested the credit card in real-world environments as a final step.Additionally, the Company has just begun the first merchant integration, which will empower merchants to permit their users to load their branded credit cards using cryptocurrency.
Clayton Moore, CEO of NetCents Technology stated :-
---
"Since starting this process, our relationship with Visa has evolved and expanded,"  "We look forward to working with Visa, evolving and driving these initiatives together. We consider it a privilege to support Visa in their effort to bring best-in-class products to the market. We hope to update you on these advancements in the near future."
---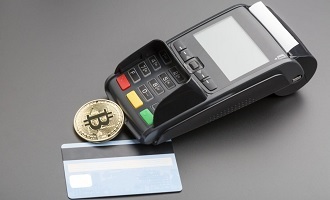 The NetCents cryptocurrency Mastercard cardholders can spend the cryptocurrency utilizing their wallet directly. Clients can choose up to these cryptocurrencies to spend on their card "Initially supported cryptocurrencies will be Bitcoin (BTC), Bitcoin Cash (BCH), Ether (ETH) and Litecoin (LTC)". The card, which is also integrated with NetCents mobile app, will have a chip, pin, magstripe, and NFC functionality.
The NetCents card will at first be accessible to Canadian Residents and afterward it might be offered to different countries too.
About NetCents­­­
NetCents Technology Inc,the value-based center point for all cryptocurrency payments, equips forward-thinking businesses with the technology to seamlessly integrate cryptocurrency processing into their payment model without taking on the risk or volatility of the crypto market. NetCents Technology is registered as a Money Services Business (MSB) with FINTRAC.