1.Bithumb Global Officially Launched Margin Trading Service
             2.Huobi Wallet Announces Partnership with Cred to Offer Lending and Borrowing Services.
1.Bithumb Global Officially Launched Margin Trading Service
Bithumb Global "The worldwide platform of South Korea's leading cryptocurrency exchange" has announced to its clients the launch of the platform's crypto margin trading  with 5x leverage service. The platform's margin trading supports BTC and ETH trading pairs against USDT as the base currency. The announcement is published via Bithumb medium blog post .
Bithumb Global users can access the margin trading feature via both desktop and mobile channels with apps for iOS and Android smartphones. The launch of the margin trading channel comes following  temporary system maintenance embarked upon on Thursday (April 2, 2020) to work on final pre-launch modalities.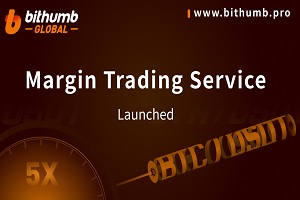 The Bithumb Global margin trading with 5x leverage  revealing that its new element is just available  for users in countries where crypto margin trading is allowed.
Marginal trading permits traders to utilize borrowed assets in order to extend their potential profits, yet it's a high-risk strategy, as it can similarly compound losses where unsuccessful.
About Bithumb Global
Bithumb Global is an innovative trading platform. It  is the digital asset exchange launched to meet the various needs of users around the world . Bithumb is the best & most dependable blockchain platform to buy, sell, exchange and trade cryptocurrency. Bithumb Global is a decentralized digital resource trading platform givingworld-class cryptocurrency trading services to users around the world.
2.Huobi Wallet Announces Partnership with Cred to Offer Lending and Borrowing Services.
Huobi Wallet, the professional multi-chain wallet supplier from Huobi Group, has announced its partnership with Cred to offer financial services to its customers over the Asian economic market. It enable clients to get  crypto lending and borrowing services directly from their wallets. The announcement is published via Huobi official press release.
Cred offers two principle services:
Earn interest on crypto assets you effectively own.  Here is the manner by which this works:
(1) You pledge any of more than  29 crypto assets you are Holding with one of Cred's partners;
(2) Your pledged crypto assets collect interest; Cred pays you interest monthly either in fiat or crypto.
Borrow money utilizing crypto assets you effectively own as collateral. All you have to get money loans with "sub-10% APR" is to "hold your crypto in your safe Cred Account."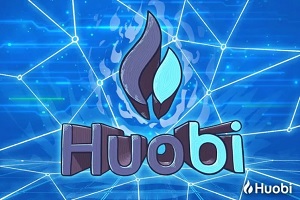 Dan Schatt, CEO and Co-Founder of Cred said :-
---
"We are excited to partner with Huobi, a highly popular cryptocurrency wallet across Asia,"  "In times of financial instability, we're delighted to assist a strong, reputable company, offering financial services to its customers."
---
Quite, the Cred crypto lending platform supports a massive 29 blockchain-based virtual currencies including bitcoin (BTC), ether (ETH), Litecoin (LTC) and others. With the partnership with Cred (LBA), Users of Huobi Wallet will begin enjoying crypto-based lending and borrowing in the spring of 2020.
With the integration of Cred's services, Huobi clients will be able to lend their crypto holdings to receive monthly interest payments, with the possibility of rolling over their pledged assets for additional periods of time. There is no minimum requirement to participate in the program, and interest is payable in stablecoins or other crypto assets. Huobi Wallet users with $150K or more in digital assets can also schedule a call with Cred's Private Client Associates to build up a custom program.
ABOUT CRED
Cred is a California worldwide lending and borrowing platform serving customers in 190 countries. Founded on the belief of fairness, Cred's mission is to harness the power of blockchain to allow everyone to benefit from superior financial services. The San Francisco based company brings together a diverse team of financial technology veterans, entrepreneurial leaders, machine learning, and the power of blockchain technology.