1.Ledger Partners Up With Crypto.Com To Expand Crypto Payment Options
            2.Binance launches bitcoin options trading on mobile apps
1.Ledger Partners Up With Crypto.Com To Expand Crypto Payment Options
Ledger, one of the world's leaders in hardware wallet creation, will currently make it possible for its online customers to issue out payments through the use of Crypto.com's wallet app. The announcement is published via Ledger blog post.
The firm has now decided to allow for payments through Crypto.com's application. payments can be accepted through Crypto.com Coin(CRO), Ethereum (ETH), Bitcoin (BTC), XRP, as well as Litecoin. This is not the first time that Ledger has allowed its customers to pay with crypto. They as of now accept Bitcoin, Bitcoin Cash, Ethereum and XRP via their crypto payment processor, Bitpay.
Ledger indicated that the initial 20 users who make a purchase using this new payment method will receive a limited edition Crypto.com Ledger Nano S. Users who purchase Ledger hardware wallets from now until May 31 using Crypto.com will also get 10% cashback. Also note that this offer is capped at €50 in CRO per purchase.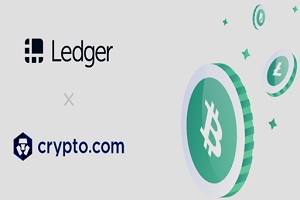 How can it work
To utilize Crypto.com as a payment option, you'll have to follow these steps:-
1. First, you'll have to already have downloaded the Crypto.com App and effectively created a Crypto.com account.
2. You would then be able to go to ledger.com, prepare your purchase and select Crypto.com Pay as a payment option in the check out.
3. The next step slightly varies whether you're on a smartphone or computer:
Mobile: After having selected Crypto.com for your payment, you are redirected to the Crypto.com app to complete the purchase.
Desktop: A QR code will be introduced for you to scan with the Crypto.com App. You can see below how this works:
On your Crypto.com mobile app, select Pay and then click Scan.
With this, you can scan the QR code presented on ledger.com
After this, you can choose the cryptocurrency you'd like to pay with and finalize the purchase.
4.Once your purchase is completed, you will instantly receive your cashback on your crypto.com wallet in CRO. It would be ideal if you note that cashback is just accessible when you use CRO as the payment currency.
It's just as simple as that! Do note that if you cancel your order, the associated cashback would be cancelled as well.
Crypto.com Pay can be used as a payment method on ledger.com in the following countries:-
United States, Austria, Belgium, Cyprus, Estonia, Finland, France, Germany, Greece, Ireland, Italy, Latvia, Lithuania, Luxembourg, Malta, Netherlands, Portugal, Slovakia, Slovenia, Spain, Andorra, Monaco, San Marino, United Kingdom, Gibraltar, Isle of Man, Jersey, Switzerland , Liechtenstein, Hong Kong, Singapore, Australia, Canada, Russia, Sweden, China, Turkey, Romania, Ukraine, Norway, Brazil, Denmark, Bulgaria, Bhutan, Taiwan, Indonesia.
2.Binance launches bitcoin options trading on mobile apps
Binance, the global blockchain company behind the world's largest digital resource exchange by trading volume and users, has announced that it has launched BTC options on the Binance Futures trading platform. The announcement  is published via binance post on April 13, 2020.
However, the element will be presently accessible just on the exchange's mobile application. Binance BTC options allow users to access highly leveraged trading while at the same time giving additional tools to better manage risk.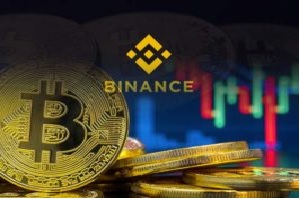 Update or download the Binance app here:
With Binance Options, users will be able to buy or sell the underlying asset at a pre determined price, either before or at a certain date. In Binance's case the underlying asset, for now, was only BTC/USDT and will give a lower entry barrier and flexibility. Binance said its options product provides a shorter time frame compared to traditional options, ranging from 10 minutes to 1 day.
---
"On Binance Options, dealers must be a buyer, instead as a seller as Binance is the only issuer. Therefore, there is no order book on Binance Options. The options will be exercised when traders "settle" (also known as exercise) the options any time before the expiry date or when the options expire."
---
Contract Specifications of Binance Options

At first, the feature is just accessible to Android and iOS users through their mobile apps. However, the team is also working to integrate it into the web platform.