1. KuCoin launches OTC desk to help enterprises

              2.Solana Blockchain Adds First Stablecoin Terra to Expand Into The DeFi Space
1. KuCoin launches OTC desk to help enterprises

KuCoin 'Singapore-based cryptocurrency exchange' has partnered with DigitalBits  'a blockchain protocol layer concentrated on branded crypto assets'  for the development of its enterprise currency desk (ECD). Its a new kind of OTC Desk .The announcement is published via official Kucoin medium blog post .
The ECD will work as a turn-key solution for enterprise-grade adopters to effortlessly obtain digital assets and support their respective blockchain use-cases.
DigitalBits offers a protocol layer blockchain that supports consumer digital assets, majoring on branded currencies. this is as the first of its kind, the ECD desk will empower KuCoin to offer modified solutions for the acquisition of digital assets for its customers.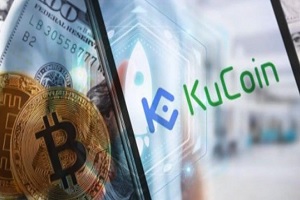 This may include, however is not limited to:
sourcing tokens for wallet confirmation, transaction fees, and staking, allowing for seamless operation across integrated software platforms.
acquirement of digital assets such as Bitcoin, ETH, XDB, and varieties of stablecoins, that might be used for promotional campaigns such as consumer rewards or other integrated services.
The first partner is DigitalBits, a platform where companies can convey branded stablecoins in lieu of consumer brand loyalty reward systems. It gives companies access to more tokens, permitting them to power their operations like wallet authentications, staking and transaction fees.
Johnny Lyu, CEO of KuCoin Global stated that :-
---
"It is clear that the role of branded cryptocurrencies including branded stablecoins is growing in 2020,"  "We are focused on assisting brands and other enterprises to easily obtain the cryptocurrencies they require for their business, without the need to internally employ experienced traders to pursue the complex task of purchasing significant amounts of tokens."
---
About DigitalBits
DigitalBits, a blockchain protocol hyper focused on servicing branded cryptocurrencies, will be the main project to use KuCoin's Enterprise Currency Desk, having already perceived and attempted to create solutions to fit this developing industry need. This is comprehensive of benefits such as loyalty and rewards points, gift cards, and outstandingly, the developing resource classification of branded stablecoins.
2.Solana Blockchain Adds First Stablecoin Terra to Expand Into The DeFi Space
Solana, a U.S. blockchain firm has partnered with Terra to bring the decentralized stablecoin for  decentralized finance (DeFi) apps on the Solana platform. The partnership is published by Solana medium blog post on April 16, 2020.
Solana  aims to work at 'web scale' while Terra which follows its origin to South Korea is supported by online business giant, TMON. This partnership enables the production  of a token bridge that will allow the deployment of Terra stablecoins on the Solana platform.
Were eager to declare our partnership with @terra_money. Together we're building a new high-speed token bridge that facilitates the transfer of Terra stablecoins into Solana's dapp ecosystem.https://t.co/KJWODILcDi

— Solana (@solana) April 15, 2020
The announcement expressed that:-
---
"we plan to dramatically expand the design space for developers, opening the door to novel applications that require price-stable payments. Similarly, and by the same token, we hope to support Terra's expansion by creating a seamless gateway to our developer community."
---
Solana will be  building two smart contracts (contract T and contract S respectively) to encourage the bridge and each will be conveyed on both platforms by May 2020.Users will be permitted to  mint specific Terra tokens on Solana by calling a consume transaction on contract T and  minting a transaction on contract S . This works in both directions, making a two-way twist.
Solana accepts that stable payments are the foundations of the most successful Defi applications. It aims to accelerate the Defi ecosystem inside its platform by supporting the Terra stablecoins.
Past the bridge, this is an significant advance for both communities, as both also envision a close partnership moving forward. Solana is empowered by the help that Terra has demonstrated Solana during the time have cooperated and expect big things should originate from this partnership.