1.BitMEX to Launch Futures Contract Tracking Ether Price Against Dollar
          2.Binance launches social payments app 'Bundle' in Africa
1.BitMEX to Launch Futures Contract Tracking Ether Price Against Dollar
BitMEX, the world's second-biggest crypto exchange by daily trading volume has launched a new futures contract based on Ether (ETH) price on its trading platform. The announcement is published via official Bitmex blog post.
Bitmex Explained that The new subsidiary contract will include a fixed Bitcoin (BTC) multiplier that won't be affected in US dollars by the Ether price. This feature allows traders to long or short Ether's USD exchange rate without holding either ETH or dollars. Traders post margin in XBT, and earn or lose Bitcoin as the ETH/USD rate changes.
ETHUSDM20 is presently accessible on Testnet, alongside the full contract specs and ETHUSD Series Guide.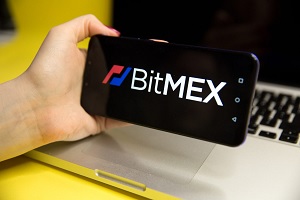 Key agreement subtleties:
Symbol: ETHUSDM20
Expiry Date: 26 June 2020, 1200 UTC
Bitcoin Multiplier: 0.000001 XBT (100 Satoshis)
XBT Contract Value: ETHUSD Price * Bitcoin Multiplier (100 Sat/$1)
Underlying: .BETH
Max Leverage: 50x
Maker Fee: -0.025%
Taker Fee: 0.075%
Base Initial Margin: 2.00%
Base Maintenance Margin: 0.90%
The exchange plans to launch the ETH/USD futures contracts with a most extreme leverage of 50x on May 5, 2020. The firm promises that the "new product will be the only one of its kind accessible in the market."
This contract consolidates the quanto feature of ETH/USD perpetual swap with the expiry and settlement found in traditional futures.
2.Binance launches social payments app 'Bundle' in Africa
Crypto exchange Binance has revealed a new social payments app called "Bundle." Bundle has launched its service in Nigeria after hatching by Binance crypto exchange. The announcement is published via official Binance blog post.
The app allows clients to send and receive cash, as well as buy, sell and store cryptocurrencies. At launch, the supported fiat currency is Nigeria naira (NGN), and the supported cryptocurrencies are bitcoin (BTC), ether (ETH) and Binance coin (BNB) and a lot more fiat currencies in the coming weeks.
These transactions can be processed via various payment channels such as cards, bank transfer, and Mobile Money as well as safely stored in Bundle's SmartWallet.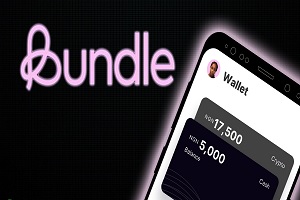 The CEO and co-founder of Bundle, Yele Bademosi says:-
---
"We built Bundle with the digitally native African user in mind. They are social, online, and connected across geographical boundaries. They prefer their financial services delivered digitally via mobile apps as opposed to visiting brick and mortar bank branches. We decided to build a mobile wallet that supports cash and crypto, and makes using crypto feel like just another digital financial transaction done on a mobile app,"
---
Bundle plans to support 30+ African countries before the year's over. It aims to develop into a "super-app," which would become widely used in Africa and the world.
The platform's Android application is now accessible on the Google Play Store "Download the app here! ", while the iOS version will be released on Apple's App Store in the coming weeks.  The application has not versions that are supported on a desktop.
Be that as it may, while Bundle is the first of numerous projects hatched inside the Binance ecosystem, Bundle works as a free entity from Binance.