1.OKEx launches option contracts for ether and EOS
               2.Singapore-Based TomoChain Launches P2P Lending Feature
1.OKEx launches option contracts for ether and EOS
OKEx "One of the biggest cryptocurrency trading and derivative platform" has announced the expansion of a new options trading feature within their platform. The exchange included the ETH/USD trading pair to the list and furthermore declared the upcoming launch of options for EOS on June 18. The announcement is published via OKEx press release .
#OKExOptions: We've launched the 2nd #crypto options trading on @OKEx yesterday – here are the basics you'll need to know about this derivatives product, one of the first in the market ⬇️

Trade #ETH Options: https://t.co/97L3uvII8E pic.twitter.com/z3pbO024qC

— OKEx (@OKEx) June 5, 2020
Prior to launching the Ether/USD options, the firm has already launched BTC/USD options, which has proven to be a hit among traders.  The trading platform additionally confirmed that they had put 1000 ETH in the ETH Options insurance fund to avoid a clawback.
Jay Hao, CEO of OKEx Said:-
---
"The launch of the ETH/USD options provides our users with more trading tools to fulfill their needs of executing different trading strategies. Based on the success of the OKEx BTC/USD options, we are confident to bring users a better options trading experience,"
---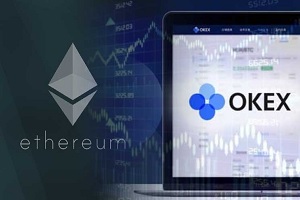 Derivative products help in supporting risks in tough situations  and maximize benefits. Among these various derivative items, options and futures are the most famous ones.
These options allow traders to buy or sell the fundamental asset to hedge risk and maximize profits.In terms of crypto derivatives trading, OKEx has been in a leading position. After the launch of ETH options, it is required to additionally improve OKEx's options portfolio, further affirming its position as the leading crypto exchange in derivatives.
2.Singapore-Based TomoChain Launches P2P Lending Feature
TomoChain "The Singapore-based cryptocurrency exchange" has launched a peer-to-peer (P2P) lending feature through its TomoDEX's platform.The announcement is published via official TomoChain Medium blog post
This component will empower a new way of peer-to-peer trading in two weeks through the TomoDEX platform.TomoDEX is the primary decentralized exchange controlled by the layer 1 protocol TomoX which will have a limit  of 150 DEXs running on it. As of now, it is in delicate launch with spot trading enabled.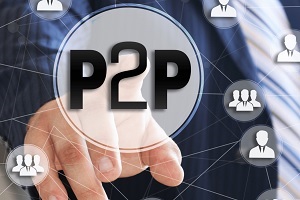 Cryptocurrency lending platforms work basically as brokers between lenders and borrowers. They permit clients to either lend their cryptocurrency holdings, or borrow from others. Moreover, these platforms often offer users the capacity to borrow fiat currency against their cryptocurrency holdings.
Long Vuong, CEO of TomoChain said :
---
All functionality is handled through auditable smart contracts and secured by the TomoChain blockchain. The P2P lending service uses a unique and familiar spot trading order book approach to provide fixed-term USDT loans of 1, 7, 30 and 90 days based on interest rate and position. Borrowers can flexibly back their loans through a choice of collateral too, including BTC, ETH & TOMO."
---
TomoDEX users don't have to hold the company's native token, TOMO, as trades are wallet to wallet and totally on-chain. The Know Your Customer procedure is optional for any DEXs launching on TomoX
About TomoDEX
TomoDEX is the first decentralized exchange (DEX) powered by TomoX protocol, operated by TomoChain Pte. Ltd. yet secured by the trustless TomoChain blockchain