1.Coca-Cola Amatil vending machines accept Bitcoin via Centrapay
            2. Bakkt Partners With Galaxy Digital To Offer Bitcoin Trading And Custody For Institutions
1.Coca-Cola Amatil vending machines accept Bitcoin via Centrapay
Centrapay  "New Zealand-based digital asset integrator" has announced a partnership with Coca-Cola Amatil (CCA) to empower Australia and New Zealand residents to purchase soft drinks from vending machines through cryptocurrencies. The announcement is published via centrapy official press release.
The partnership makes it feasible for Australians and Kiwis to purchase famous soft drinks, including Coca-Cola, with cryptocurrencies over Amatil's vending network. Centrapay intends to overcome any issues among brands and individuals to build income and operational effectiveness for merchants.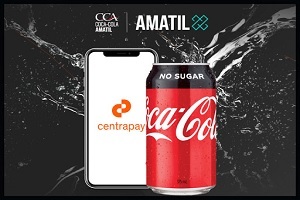 Coca-Cola Amatil is the biggest bottler and distributor in Asia Pacific, supporting 140 brands and 270 million purchasers. CCA's customers can utilize their Sylo Smart Wallet at any one of Coca-Cola's 2000+ vending machines with a QR code payment sticker. These are situated across New Zealand and Australia and will accept payments in cryptocurrency or other digital assets with a scan of your phone's camera when Sylo Smart Wallet is installed.
The Sylo Smart Wallet, accessible for both iOS and Android operating systems, is an app that joins a private messenger with a digital wallet. Users can send messages and make audio and video calls. They can also store bitcoin and other cryptocurrencies, as well as send and receive them in chat.
Centrapay CEO, Jerome Faury, says :-
---
The  integration complexity and poor user experiences are barriers to adoption of Web 3 technology, such as digital identity and assets. "We have solved both these issues. Centrapay is pioneering the way to enable this new internet of value and bring its benefits to both consumers and merchants,"
"We're working to create a future where individuals are in control of their own data and digital identity. Brands can connect directly and ethically with people, empowering them to make the right purchasing decision, whilst also supporting their retail and other distribution partners."
---
About Centrapay
Centrapay is a digital asset platform. It is changing the way in which  consumers engage with brands and exchange value with merchants. Centrapay is a innovator in leveraging blockchain for digital product creation, distribution and payments. It furnishes the innovation to coordinate with both consumer and merchant systems to empower everyday usage of digital assets.
2. Bakkt Partners With Galaxy Digital To Offer Bitcoin Trading And Custody For Institutions
Bakkt, the Bitcoin subsidiary of Intercontinental Exchange (ICE), and the trading arm of Galaxy Digital has partnered to offer joint services "white glove"  to the institutions in trading and storing digital assets. The  announcement is published via official press release  on June 10, 2020.
This service will offer asset managers and other institutional financial specialists a "white glove" trading and custody solution.
The partnership will see the crypto asset manager Galaxy Digital Trading's (GDT) coordinating engine and trading platform offered alongside Bakkt's digital asset custody services.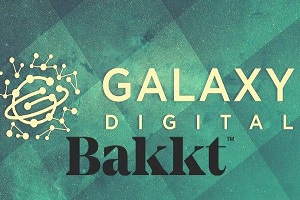 The aim of this partnership is at using each of the two firm's strong suits with Galaxy Digital offering access to liquidity through its Galaxy Digital Trading (GDT) element and Bakkt offering access to safe storage through its Bakkt Warehouse entity controlled by the New York Department of Financial Service (NYDFS).
Aid John Conneely, head of custody business development at Bakkt said:-
---
"This partnership that we put in place was really in response to demand we've been seeing in the last three months from institutions with a capital 'I,', the crypto trading platform majority owned by ICE, which also owns the New York Stock Exchange. The companies declined to name customers.
---
The prominent joint collaboration between two of the biggest and most influential companies in the crypto business gives asset managers the best-in-class resource through the whole procedure of onboarding, trade execution, and capacity of their digital assets.
Galaxy Digital Trading's over-the-counter trading desk handled more than $1 billion dollars in volume in the first quarter of 2020. Bakkt, which is owned by Intercontinental Exchange, says it as of now has 70 clients using its warehouse to store BTC.