1.Asset Manager Wilshire Phoenix Files to Launch New Bitcoin Investment Trust
                     2.Kyberswap is now using Chainlink oracles for price feeds
1.Asset Manager Wilshire Phoenix Files to Launch New Bitcoin Investment Trust
Wilshire Phoenix  "A Leading alternative investment banking, deal structuring, and protections firm" has  filed a proposal with the U.S. Securities and Exchange Commission (SEC) for a tradeable Bitcoin (BTC) fund According to a Securities and Exchange Commission (SEC) filing Statement .
Wilshire Phoenix expects to offer bitcoin to specific investors through the new trust. While the filing recommends a maximum of 80,000 shares could be offered.
The statement referenced, "The Shares will give investors with exposure to bitcoin in a way that is available and cost-proficient without the uncertain and frequently complex necessities identifying with securing or holding bitcoin"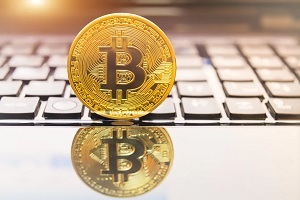 The aim of the Wilshire's new Bitcoin Commodity Trust is  to have its shares accessible for public trading on OTC Markets Group, Inc.'s OTCQX Best Marketplace. Once gave, shares of the trust can be purchased and sold  all through the trading day like some other publicly traded security.
The Trust will have no assets other than bitcoin. The Trust will also hold U.S. dollars for brief time frames regarding the buy and sale of bitcoin and the payment of redemptions, if any, and fees and expenses of the Trust.
The asset manager referenced that the bitcoin custodian of its trust would be Fidelity Digital Asset Services and the cash custodian would be UMB Bank.
The further recommended that the FDIC would insure the cash holdings of the investors. It expressed that the Bitcoin would be insured however just  against theft in excess of $100 million.
The document filed by Wilshire Phoenix revealed that on every business day the firm would figure the estimation of its trust at 4:00 p.m. At the same time, the firm will increase the current cost of Bitcoin with the total number of coins secured by it.
About Wilshire Phoenix
Wilshire Phoenix Funds was established in 2018 and is a New York based investment management firm dedicated to helping its customers manage assets all through the investment lifecycle. The fundamental premise upon which the firm is built is to fulfill the needs of its clients in a quickly evolving market. Whether providing financial solutions for institutions, private clients or individual investors, Wilshire Phoenix delivers informed investment management services for both traditional and alternative assets.
2.Kyberswap is now using Chainlink oracles for price feeds
KyberSwap "The decentralized and non-custodial exchange" has announced that it is using Chainlink Price Reference Data to refresh its asset prices. This allows users to use an on-chain oracle verification system to value assets whenever they are performing a token swap on the exchange. The announcement is published via official kyberswap  Medium post .
KyberSwap is at least the third DeFi platform to integrate Chainlink's price data this month, signposting Chainlink's expanding strength over the specialty market. KyberSwap is a platform allowing users to swap between Ethereum tokens rapidly and effectively, and it's powered by Kyber Network's on-chain liquidity protocol. It allows to get liquidity for in excess of  70 different ERC20 based tokens.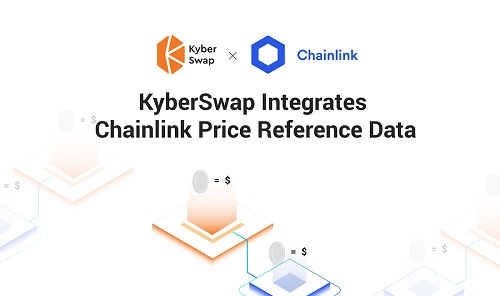 This should also increase the platform's security, "further safeguarding against price manipulation by malicious parties."
Sunny Jain, Head of Product, KyberSwap Said:-
---
"KyberSwap is glad to work with a reputable project like Chainlink and its decentralized oracle network to provide reliable price feeds for our non-custodial token swap platform and improve the overall trader experience."
---
KyberSwap highlights
Fast and secure token swaps
70+ ERC20 tokens available including DAI, USDT, USDC, KNC, SNT, LINK, SNX, UBT
Fully on-chain; you maintain full control over your funds
Great rates due to liquidity aggregation
Non-custodial Limit Orders; funds remain in your wallet until the order executes
Price Alerts
Fiat to crypto on-ramps
Live customer chat
 Johann Eid, Product Manager on Chainlink:-
---
"We're eager to integrate Chainlink Price Reference Data with KyberSwap to bring more security and reliability to the price feeds their traders rely on for calculating slippage."
---
The Chainlink Network gives the biggest assortment of dependable on-chain value reference data for DeFi. All Chainlink price reference data feeds are secured by decentralized oracle networks, which source data from numerous premium data aggregators to keep up strong market coverage across all trading environments. Each of the Price Reference Feeds are transparent and viewable here.
Kyber supports more than 80 different tokens, and powers more than 100 coordinated projects including famous wallets MEW, Trust, Enjin, Argent, Digifox, and the HTC Exodus smartphone, as well as DeFi platforms Nuo, DeFiSaver, InstaDApp, Set Protocol, Melon, and many others.