1.Top Accounting Firm EY Launches Crypto Tax App to Help US Traders with Tax
                      2.Coinbase Pro to List New DeFi Governance Token Compound (COMP)
1.Top Accounting Firm EY Launches Crypto Tax App to Help US Traders with Tax
EY,one of the four largest accounting companies in the world, has announced a new application EY Cryptoprep app that helps U.S. cryptocurrency traders to calculate and file their taxes with ease. The announcement is published via  EY official press release on June 18, 2020.
The EY Cryptoprep app, a Software as a Service (SaaS) online crypto tax engine, assists users to calculate crypto-related gains and losses that must be reported on Form 8949, a form used to report sales and exchanges of capital assets.
EY Crypto Prep supports many major cryptocurrency coins and exchanges.  The engine SaaS  offers step-by-step direction through the crypto tax process. Users of the application, which supports major crypto currencies, can connect it to different exchanges to gather data about all their transactions.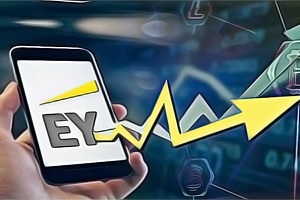 Marna Ricker, EY Americas Vice Chair of Tax Services Said:
---
"Our clients increasingly hold and trade crypto assets, creating the need for an innovative solution to address the evolving complexity around filing crypto taxes,"  "The EY Foundry, our internal corporate venturing unit, created EY CryptoPrep to modernize the crypto tax accounting process."
---
The service also allows users to enter any extra off-exchange transactions manually as well. However, the company noticed that they don't support direct imports from wallets.  EY CryptoPrep calculates crypto responsibilities regarding the current assessment year and even enables users to submit amended returns for prior years to reconcile previous tax liabilities.
About EY
EY is a worldwide innovator in assurance, tax, transaction and advisory services. The insights and quality services EY assist work with trust and trust in the capital markets and in economies the world over. EY alludes to the worldwide association, and may refer to one or more, of the member firms of Ernst & Young Global Limited, each of which is a separate legal entity. Ernst & Young Global Limited, a UK company limited by ensure, doesn't offer types of assistance to customers
2.Coinbase Pro to List New DeFi Governance Token Compound (COMP)
Coinbase Pro, Coinbase's professional trading platform ,  has announced that it intends to list DeFi platform Compound's recently released token (COMP).The announcement is published via official coinbase  blog post.
As per  the announcement Coinbase Pro will start accepting inbound transfers of COMP on Monday, June 22. Trading for COMP/USD and COMP/BTC will go live at 12 pm (EST) the next  day if enough liquidity is accessible.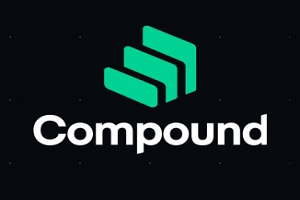 When adequate supply of COMP is built up on  the platform, trading on  COMP-USD and COMP-BTC order books will begin in phases, starting with post-only mode and continuing to full trading should our metrics for a healthy market be met.
There will be four phases to the launch as outlined below.
Transfer-only-Starting on Monday, June 22, customers will be able to transfer COMP into their Coinbase Pro account. Customers won't yet be able to place orders and no orders will be filled on these order books. Trading will start on or after 9AM Pacific Time (PT) the following day, if liquidity conditions are met.
Post-only- In the second stage, clients can post limit orders however there will be no matches (completed orders). Order books will be in post-only mode for a minimum of one minute.
Limit-only- In the third stage, limit requests will begin coordinating, however clients can't  submit market orders. Order books will be in limit-only mode for a minimum of ten minutes.
Full trading- In the final stage, full trading services will be available, including limit, market, and stop orders.
It is to be able to trade more assets on this platform.As Per the terms of the listing process, It anticipate supporting more resources that meet  standards after some time.