1.OKEx partners with the Settle Network to allow crypto purchases in Latin America.
                  2.Expedia Partners With Crypto Service Travala.com for Crypto Bookings.
1.OKEx partners with the Settle Network to allow crypto purchases in Latin America.
OKEx, "One of the leading worldwide cryptocurrency exchange"  has announced a vital partnership with a worldwide  fiat-crypto solution provider Settle Network to fiat gateway for Latin American countries. The announcement is published through OKEx official press release .
Through this partnership OKEx clients would now be able to buy  Bitcoin(BTC) and Ether(ETH) in exchange for the fiat currency Argentine peso, the Brazilian real, and the Mexican peso by means of  direct bank transfer on the crypto exchange. The crypto exchange is using Settle Network's to empower this element for its users. The procedure will be powered by Settle Network's Latamex, the tool to buy cryptocurrencies in Latin America with local currencies.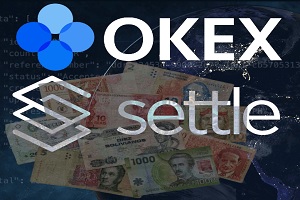 Jay Hao, CEO of OKEx said:-
---
"One of the significant objectives of OKEx is to empower everyone to appreciate intermediary-free financial services by promoting the blockchain-driven economy. For that, it's essential to lower the threshold for the exchange between cryptocurrencies and fiat currencies in order to cover users in more countries and regions,".
"The cooperation with Settle Network is of strategic significance to OKEx. Latin American users can now purchase BTC and ETH with multiple local currencies in a compliant way through bank transfers. In the future, OKEx will continue to expand the coverage of fiat currencies to allow more users to purchase cryptocurrencies more conveniently."
---
OKEx notes that right now around 2 billion adults worldwide don't have bank accounts or are under-banked and Latin America occupies a large proportion.
In any case, on account of the its intermediary-free nature, cryptocurrency has started to assume an increasingly important role in the field of financial services.
On account of  the partnership with Settle Network, through its wide exhibit of items — such as Latamex, Settle X, PSP Xramp, etc. — OKEx clients will appreciate asignificantly better involvement with crypto-to-fiat trading and payment processing through bank transfers.
About Settle Network
Settle Network is the biggest digital assets settlement network across LATAM (Latin America) for exchange and cross-border payments. Settle Network gives programmatic interoperability among traditional and digital assets by utilizing the financial infrastructure in each country it works in — covering the most applicable markets, including the biggest banks and a huge number of cash retail locations. This empowers unlimited and consistent interoperability between digital assets and the most important local currencies.
2.Expedia Partners With Crypto Service Travala.com for Crypto Bookings.
Expedia Partner Solutions (EPS) "one of the brands of Expedia Group"  has launched a new partnership with Travala.com "the leading cryptocurrency-friendly accommodation booking platform" which customers can book any of the 700,000 accommodations by paying with cryptocurrency. The partnership is published by means of  authority Travala blog post on July 06, 2020.
Travala.com platform already facilitates booking of more than 2 million accommodations spread across 230 countries, using cryptocurrency as method of payment. travelers can book trips using in excess of  30 types of cryptocurrency, including Bitcoin (BTC), Ethereum (ETH), Binance Coin (BNB) and AVA, Travala.com's native cryptocurrency.
Alfonso Paredes, Senior Vice President at Expedia Group, said:-
---
Our aim is to help Travala.com to scale their business faster than ever before. Through our expansive travel supply, partner support and cutting-edge technology, we specialize in helping partners like Travala.com build fantastic experiences for their travelers."
---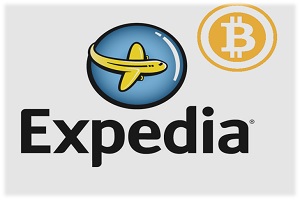 Juan Otero, CEO and Co-founder, Travala.com said:-
---
EPS Rapid is the best API product in the travel industry and this partnership unlocks greater accommodation choice and availability for our users, including 4- and 5-star hotels in top destinations.
---
EPS permitted Travala.com to get to its Rapid application programming interface, which permits the firm to offer Expedia's accommodations to its users.
Additionally , In May 2020, with support from the business -leading blockchain company Binance, Travala.com merged with TravelbyBit to make one of the world's biggest blockchain-based travel agencies, empowering  further simplicity of payment for travel bookings with cryptocurrencies.
About Expedia Partner Solutions
Expedia® Partner Solutions (EPS) is a worldwide B2B partnership brand within Expedia Group. EPS powers the business of leading airlines, top consumer brands, travel agencies and thousands of other partners through its adaptable API, online template solutions and powerful agent tools. Expedia® Partner Solutions (EPS) opens the intensity  of Expedia Group for a large number of partners around the globe. The main goal  is to fuel Its partners' development through Its unrivaled  technology, travel supply and support services.