Here is What Was Important for crypto world this week:-
            1.Casa announces bitcoin buying option via its mobile app
            2.Polkadot Launches Testnet for Sharding Cross-Communication
            3.Coinbase Wallet now supports .crypto blockchain domains via Unstoppable Domains
            4.OKEx Launches Peer-to-Peer Trading Platform With Multiple Payment Methods in India
            5.Dash Partners With Tauros To Release The First Crypto Visa Debit Card In Latin America
1.Casa announces bitcoin buying option via its mobile app
Casa  "a Colorado-based supplier of bitcoin security services" has launched a new service that allows clients  to buy bitcoin directly from its free mobile app. Clients can easily buy bitcoin and have it secured instantly in Casa App—either Casa multisig or free Casa Wallet. The announcement is published via Casa official  blog post  on August 07, 2020
We're thrilled to announce that you can now buy bitcoin with Casa!

🍏 Buy safely in seconds with Apple Pay
⚡️ BTC is deposited instantly into your secure Casa App
🎊 It's real BTC – not bitcoin IOUs from an exchange

Tap here to download: https://t.co/eOLtLJziGR pic.twitter.com/8aBNuoBKlL

— Casa (@CasaHODL) August 6, 2020
The clients of the platform can now directly buy Bitcoin on the Casa App, making the payments using Apple Pay. The new element is at present accessible on iOS, however the startup is assured that it is developing the same for Android also.
Casa removes the contact  from  bitcoin purchasing – making it as simple and secure as some other online or mobile transaction.
All you have to do is:
Purchase bitcoin with Apple Pay on your iPhone (Android coming soon).
Within seconds, bitcoin is automatically deposited to a secure wallet that only you control.
According to its blog post:-
---
"The organization worked with purchase partner Wyre for the app's security highlights. Fees are market standard for debit card payments and are charged by Wyre. Currently, clients face a $0.30 fee per transaction plus in addition to an extra 2.9% for U.S. cards (3.9% for global cards). Each purchase also requires a mining fee as transactions are done on-chain."
---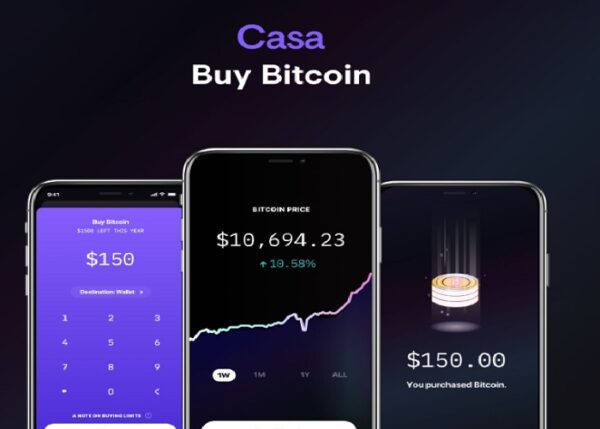 There is no  need to KYC at all to use Casa App for security, without buying bitcoin. This has totally zero effect on existing or future pseudonymous customers- and as always with Casa, There's no document upload required -all information is submitted and verified through Apple Pay and handled through Wyre. Once live, Android users will need to supply basic billing information to Wyre, confirming their card and securing against fraud. Once the $1,500 limit mentioned above is met, you should need to complete some extra KYC with Wyre to keep making purchases.
For the present, the services will be constrained to the United States aside from the state of New York, Texas, Connecticut, and a few other states still not on the list. The startup, however, is concentrating  on expansion in both domestic and worldwide markets.
About Casa
Casa gives secure storage solutions for digital wealth, namely Bitcoin. Its leader product is Casa App, a software + expert service system designed to provide the highest level of cryptographic key security and usability.
2.Polkadot Launches Testnet for Sharding Cross-Communication
Parity Technologies' Polkadot has  launched a new testnet explicitly designed for parachains and their related technologies, named Rococo. The Rococo testnet incorporates Polkadot with Cumulus and HRMP (Horizontal Relay-chain Message Passing). The announcement is published via  Polkadot official  public statement  on Aug 06, 2020.
The testnet will work to improve the internal communication of shards within the Polkadot blockchain.
Rococo permits developers to "register" a Substrate-based blockchain as a major aspect Polkadot's more excellent parachain network.
Substrate is a blockchain building kit for different systems to interoperate as a Polkadot parachain.
Rococo is  the main trial of inter-blockchain communication through its Relay Chain logic.
Rococo launched  as a Proof of Authority (PoA) network, with a Sudo key constrained by the parachain improvement leads at Parity Technologies. Rococo will incorporate three parachains Tick, Trick, and Track that help sending messages to the Relay Chain, and messages between each other through the relay chain.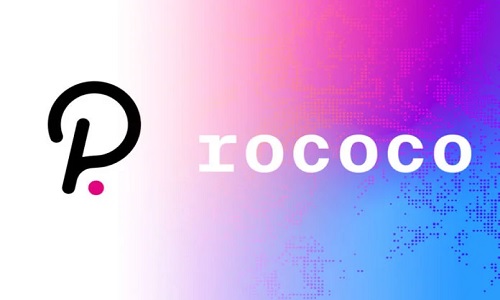 Rococo is planned carefully for testing parachain functionality. It additionally expect  for Rococo to be a tested for building up the Cross-Consensus Message (XCM) design, and are anticipating gathering feedback from its community of parachain builders.
Polkadot's possible objective is to implement Cross-Chain Message Passing, which would avoid using the relay chain to pass messages and thus enable quicker and more direct communication.
About Polkadot
Polkadot is built to associate private and consortium chains, public and permissionless networks, oracles, and future innovations that are yet to be created. Polkadot makes it simpler to create and interface decentralized applications, services, and institutions.
3.Coinbase Wallet now supports .crypto blockchain domains via Unstoppable Domains
Coinbase Wallet "a service delivered by US based Coinbase crypto exchange " has announced support for .crypto blockchain domains through integration with Unstoppable Domains as indicated by a declaration  made by the latter on their official twitter page on August 05, 2020.
Live in @CoinbaseWallet 🎉

Coinbase Wallet is the all in one application for blockchain domains!

💸 Pay .crypto and .zil domains
🔒 Store .crypto domains
✅ Manage .crypto domains

Find a domain ➡️ https://t.co/QezgVFYu0F
Download ➡️ https://t.co/lZqiOgQp2B pic.twitter.com/dADCz4iBUw

— Unstoppable Domains (@unstoppableweb) August 5, 2020
Coinbase Wallet users would now be able to  pay each other by composing a domain (xyz.crypto) into the send field, rather than using long addresses that comprise of alphanumeric characters.The .crypto domain names allow the clients to launch and host decentralized websites running on a peer to peer protocol dubbed Inter Planetary File Service (IPFS).
Brad Kam, co-founder of Unstoppable Domains, says
---
"Coinbase Wallet is the principal platform to offer an "all in one solution" for all cryptocurrencies offered by the wallet. Coinbase wallet supports .crypto domains in Bitcoin (BTC), Ether (ETH) and any other currencies provided by the wallet"
---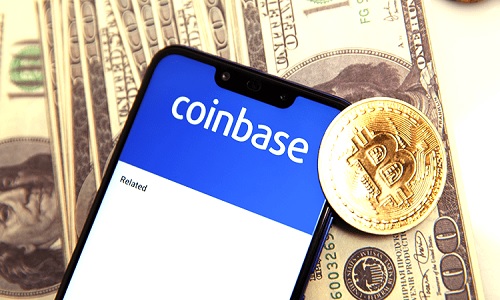 The Coinbase wallet has now united their place as a one stop search for all the crypto comprehensive of BTC and ETH that they provide .Coinbase clients can also register and manage domains by means of  the Coinbase decentralized application (DApp) browser. So as to send a transaction to a domain, Coinbase clients need to  pradd their wallets to Unstoppable Domains inside the DApp browser.
Huobi Wallet and MyEtherWallet, among others, also currently support .crypto blockchain domains. Unstoppable Domains said it has enrolled more than 250,000 domains to date with 21000 including by some Fortune 500 organizations being procured in July
About Unstoppable Domains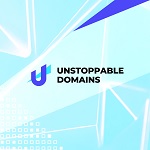 Unstoppable Domains is a San-Francisco based company building domains with respect to blockchains. it has established in 2018 by Matthew Gould, Braden Pezeshki, Bogdan Gusiev,and Bradley Kam. They also propelled a new blockchain domain extension sent on the Zilliqa blockchain, structured so that .zil domains can work to empower payments in any cryptocurrency.Unstoppable Domains has also received grants from the Ethereum Foundation and the Zilliqa Foundation. Focused on wallets and exchanges, this venture is basic to make it simpler for the non-blockchain group to possess blockchain-upheld resources and move them around.
4.OKEx Launches Peer-to-Peer Trading Platform With Multiple Payment Methods in India
 OKEx , a world-driving cryptocurrency spot and derivatives exchange has reported that It has launched  a peer-to-peer trading platform in India  that allow users to buy cryptocurrencies with INR without fees. The declaration is  published by means of OKEs  official statement on August 04, 2020.
This P2P trading platform currently offers Bitcoin and USDT pairs for INR, with more coins opening up  soon. In addition to the least value, the most profound market and the quickest KYC process provided by OKEx, clients can also utilize India's most generally used payment strategies — including UPI, IMPS, NEFT and so forth.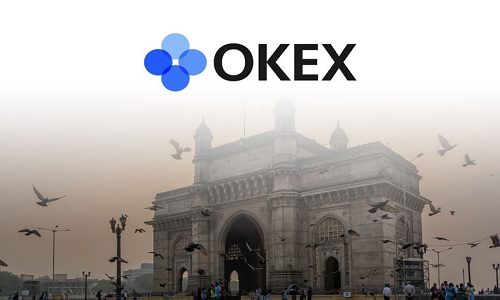 Simultaneously, a campaign with a 30,000 USDT prize pool will occur. By trading on the P2P platform, referring friends, posting on social media, and answering the daily quiz, participants can gain points, which is a voucher for the relating prize pool share.
Examination from OKEx also revealed the developing interest of Indian clients in the crypto space, and there are right now 5 million Indians with crypto possessions. While another examination from Coin DCX uncovered a 1031.4% month-on-month increment in BTC/INR trading volume and kept up a development pace of over 100% in April.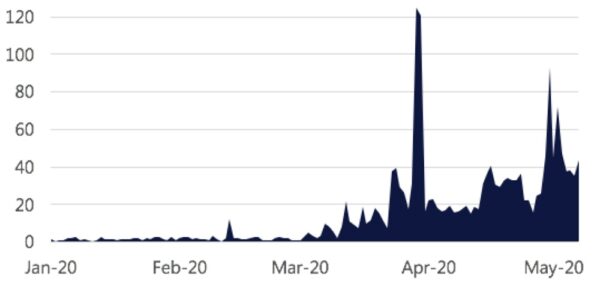 OKEx CEO Jay Hao Said 
---
"We consistently focus on the changes in the worldwide crypto market and have incredible trust in the Indian market. With increasingly more cryptocurrencies and projects with top notch showing up  in India, we view India as one of the most significant gradual markets of the crypto and blockchain industry"
---
The OKEx P2P platform is a commercial center for traders to make fiat-to-crypto transactions with one another by means of escrow. The platform allows traders to buy Bitcoin and USDT with a 0% transaction fee and a wide scope of payment strategies accessible to them . This INR fiat onramp will be tied directly to traders' OKEx trading accounts, allowing users to access the more extensive OKEx trading ecosystem  effortlessly.
About OKEX
One of the world's biggest and most differing cryptocurrency marketplaces, OKEx is the place worldwide crypto traders, miners and institutional investors come to oversee crypto assets, enhance investment opportunities and hedge risks, provides spot and derivatives trading — including futures, perpetual swaps and options — with significant cryptocurrencies, offering financial notable adaptability in planning their procedures to amplify gains and moderate risks.
5.Dash Partners With Tauros To Release The First Crypto Visa Debit Card In Latin America
Dash, the top digital currency for payments and e-commerce, announced the launch of the first Visa card in Latin America alongside its partner exchange Tauros.io, a rising startup in the quickly developing cryptocurrency ecosystem in Mexico. The two have joined to grow their services in the country and provide crypto-driven financial solutions. The announcement is published via Dash official  press release  on August 04, 2020.
The new card will be accepted in numerous shops in Mexico. With the Tauros mobile app, customers will  have the option to convert cryptocurrencies into pesos and conduct online transactions.
Any Mexican resident or legitimate resident of Mexico (FM2 holders) will be able to enlist with Tauros, select a debit card, and begin transacting quickly at the store of their comfort. This will allow a large number of cryptocurrency-holding Mexicans to spend Dash and other digital currencies as they would regularly do with the Mexican Peso, a totally new offering for Mexico and the region.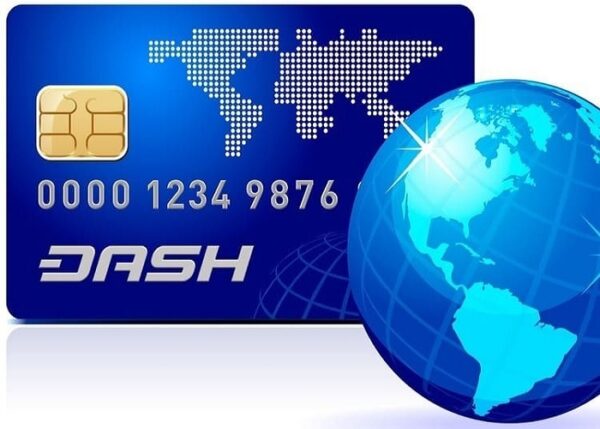 Salvador Melendez, CEO, Tauros Exchange Said:-
---
"We have been working with the Dash Core Group on few products for longer than a year, and being able to launch our debit card alongside Dash is a great milestone for Tauros and the crypto ecosystem in Mexico. The crypto ecosystem in Mexico is really interested in having a way to spend crypto directly, so we are sure this product will assuage numerous users, and will be a key driver for our development. Beginning today we will also have a twitter contest so we can give away the first 50 cards to potential users, because we want to allow people to have a way to use their crypto as they see fit, and the cards are the easiest way now, it is important to be able to trade Dash, but it is also very important to be able to use Crypto as you want, this new world is about freedom"
---
One of the significant obstructions to the use of digital currency is the couple of outlets that accept cryptocurrencies. Bitcoin, the leading cryptocurrency, is accepted by just a handful of digital businesses.
Beginning August 4th, 2020 any Tauros client can sign into Tauros.io and request their Visa card, and as a  feature of the launch activity any client that receives the card and starts spending, will get 2% in Dash back rewards for their purchases, so individuals can start to use their cards promptly and get rewards.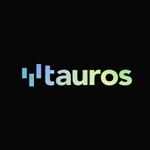 Tauros is a new crypto-bank based in Mexico City. One of Tauros' principle objectives is to concentrate on the convenience of funds through a combination of new technologies connected to the legacy banking system so that clients don't need have to endure about cryptocurrency adoption so as to use their money.