Here is What Was Important for crypto world this week:-    
              1.Binance and Oasis Labs Launch Alliance to Combat Crypto Fraud and Hacks
              2.Coinbase Custody and Bison Trails Offer Staking for Solana
              3.Ripple Partner Flare Networks To Introduce Interoperability Bridge Between XRP And Ethereum
              4.LINE Launches Digital Asset Wallet and Blockchain Development Platform
              5.Power Ledger Launches Renewable Energy Credit Market in Southeast Asia
              6.Crypto exchange Coincheck partners with Hashpalette for IEO in Japan
1.Binance and Oasis Labs Launch Alliance to Combat Crypto Fraud and Hacks
Binance, a cryptocurrency exchange supplier, has announced that the firm has partnered with Oasis Labs, a security-first cloud computing platform on blockchain technology, to launch the CryptoSafe Alliance to unite a worldwide ecosystem of collaborators to combat fraud. The announcement is published via  Oasis labs Medium blog post  on August 27, 2020.
Oasis Labs will work intimately with Binance and other members of the CryptoSafe Alliance to build up a decentralized Crypto Safe Platform, which will allow members to share and access threat intelligence data across exchanges. The platform will initially encourage private intelligence sharing, before moving to offer "real-time fraud analysis to fight cryptocurrency hacks, theft, and laundering."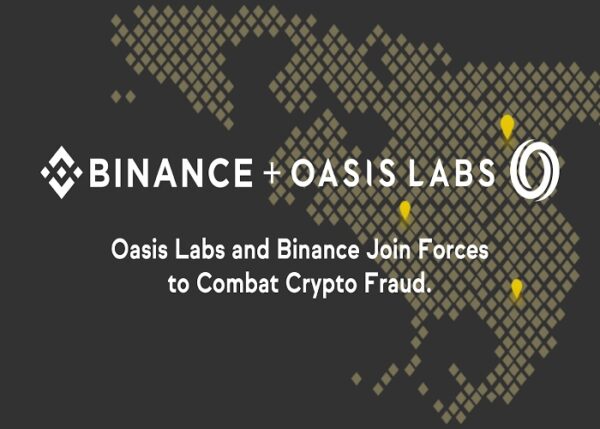 Binance CEO, Changpeng Zhao (CZ) said:-
---
"The formation of the CryptoSafe Alliance is a representation of Binance's promise to building a more stronger crypto industry for everyone in the ecosystem. Together, we can make a coordinated effort to safeguard the global cryptocurrency community through collaboration and open data sharing. We encourage more members in the industry to join the Alliance."
---
At launch, The platform supports the Bitcoin, Ethereum, TRX and EOS blockchains. Additional blockchain protocols and networks will be included later in the year.The platform will support maintaining blacklists of malicious wallet addresses, observing asset transactions, and providing data to promote legal and investigation measures.
The CryptoSafe Platform is an open, collective, and decentralized incident report and response platform. It is powered by the Oasis Network and the Oasis Labs security SDK, Parcel. Alliance members will be able to share and access real-time intelligence and reports on scams, hacks, and other malicious incidents privately, without having to share sensitive industry or client information with competitors.
About Oasis Labs
Oasis Labs is Founded in 2018 by Dawn Song, an award-winning professor at the University of California at Berkeley,Oasis Labs is sponsored by investors including Andreessen Horowitz, Accel, Binance and many others . Oasis Labs is a global group made up of researchers, security experts, and protection advocates — all working together to build a platform for a responsible data economy. It is a privacy-first cloud computing platform on blockchain technology. They are building another computing platform that enables cloud-scale, real-world applications with decentralized trust and privacy protection so, a privacy-first, high-performance cloud computing platform on blockchain.
2.Coinbase Custody and Bison Trails Offer Staking for Solana
New York-based framework company Bison Trails  has announced that  It has an completed integration with Coinbase Custody, which provides offline asset storage solutions. This will allow Coinbase Custody customers to stake Solana (SOL) tokens on the Bison Trails platform according to the announcement  published via  bison trail official news post  on August 27, 2020.
The two organizations Bison Trails and Coinbase Custody are further scaling their cooperation by introducing staking on Solana (SOL) blockchain. this activity will enable Coinbase clients to leverage enterprise-grade validators within the Bison Trails ecosystem.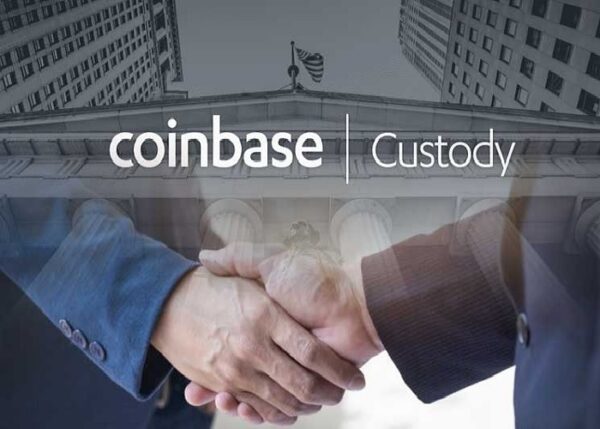 Joe Lallouz ,Ceo of Bison Trails Said:-
---
"By broadening this integration, Bison Trails is presently enabling any Coinbase Custody customer to stake their SOL, and DOTs, safely to Bison Trails' highly accessible validators. It's a consistent  integration and a remarkable user experience. We anticipate working with the Coinbase Custody team to keep on including support for additional protocols in the near future."
---
This integration implies that Coinbase Custody's customers have an another methods  of participating in token storage. The act of staking (holding funds in a wallet for future rewards) becomes simpler with this integration as users will presently have the option to participate directly from the Coinbase Custody interface itself.
The integration will allow its users to stake SOL with "safe, offline storage" of their tokens. It is protected by an insurance policy provided by industry leading insurers, including Lloyd's of London. It is regulated by the New York State Department of Financial Services.(NYSDFS)
Customers of both Coinbase Custody and Bison Trails will be able to select their own dedicated Bison Trails validator through the Coinbase interface. This cycle will make it easy to participate in securing Solana, and Polkadot, in just a few clicks.
The Solana network, currently supports 50,000 transactions per second. The focus for the single-chain, proof-of-stake protocol is on delivering scalability without diverting consideration from decentralization or security.
About Bison Trails
Bison Trails is an Infrastructure-as-a-Service company, situated in New York City, explicitly focused on blockchain participation. It has built a platform for any  individual who needs to participate in new chains easily (e.g. by running Cosmos Validators, Tezos Bakers, and Libra Validators, etc.)—without having to invest time and resources into developing any of the engineering, protocol,or security capabilities in-house. The objective is for the whole blockchain ecosystem to flourish by providing robust infrastructure for the pioneers of tomorrow.
3.Ripple Partner Flare Networks To Introduce Interoperability Bridge Between XRP And Ethereum
Ripple-funded blockchain project Flare Networks has  recently planned of integrating a trustless two-way bridge between Ethereum and Flare Network, with a government proposal as to whether it will be implemented.The bridge will be a methods for Ethereum-based applications to access the XRP Ledger and the other way around. Flare Network has officially announced this information on its Twitter  post on August 26, 2020.
1/ Likely one of the first governance proposals that the foundation is going to be asked to consider is integrating a trustless 2 way bridge between Ethereum and Flare.

— Flare (@FlareNetworks) August 25, 2020
Flare's CEO and founder Hugo Philion Said:
---
"The proposal tries to allow users to decide, through the network's governance model, whether they should invest resources in the proposal. Simultaneously, Philion said that there are now "several projects" that serve as a two-way bridge between another network and Ethereum. Hence, they are sure that the project is feasible"
---
The trustless bridge will allow XRP on the Flare Network —  known as FXRP — to be used inside the Ethereum network, while "giving a scaling platform for Ethereum tokens and applications".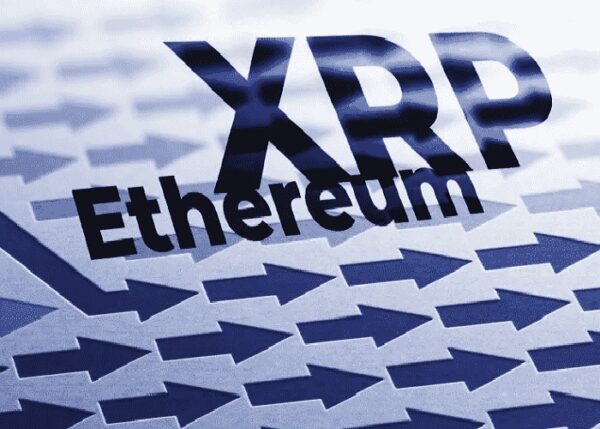 This will be the principal governance proposal that the establishment will be required to vote for. If the proposal goes through, the XRP on Flare Networks known as FXRP will also be used on the Ethereum ecosystem .What's more, FXRP will also provide a scaling platform for the decentralized applications and tokens on Ethereum. Remarkably, Ethereum is as yet engaging scalability issues as users wait for the long-awaited ETH 2.0 upgrade to arrive.
Flare is a network that integrates the Ethereum Virtual Machine (EVM) so as to give progressed smart contracts on the XRP network. Then, XRP users will be able to access the existing ethereum applications as XRP grows its use cases.
Flare has its own token known as Spark (FXRP) that depicts the contribution of XRP token on the Flare blockchain network.
About Flare Network
Flare is a new blockchain network dependent on the Flare Consensus Protocol – the principal Turing Complete Federated Byzantine Agreement protocol. Flare's native token will be an algorithmically managed, pegged stablecoin, intending to keep network usage costs predictable and providing a primary input for DeFi use cases.Flare integrates the Ethereum Virtual Machine, has fair ordering, flexible trust and fast finality.
4.LINE Launches Digital Asset Wallet and Blockchain Development Platform
LVC Corporation ("LVC"), operator of LINE's crypto asset and blockchain businesses, and LINE TECH PLUS PTE. LTD. ("LTP") has announced the launch of LINE Blockchain Developers—a designer platform for blockchain services—and the BITMAX Wallet service for managing digital assets and a blockchain platform where developers can issue their own tokens, tokenize digital assets, and run decentralized applications (dapps).The announcement is published by means of Line  official press release on August 26, 2020.
LINE Blockchain Developers is designed to assist you  with making a stable and supportable blockchain ecosystem, and furthermore create new business opportunities.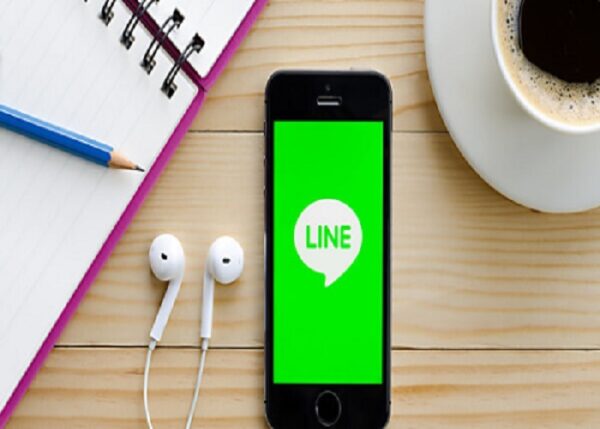 LINE Blockchain Lab group to develop blockchain-driven dApps and exploration P2P network-based distributed systems and encryption technologies. With that purpose, the team has worked on a wide scope of blockchain projects over the LINE Group: building up the exclusive LINE Blockchain (formerly known as LINK Chain) and giving its own crypto asset, LINK, as well as working the BITMAX and BITFRONT cryptoasset exchange services. Moreover, they built an ecosystem dependent on LINE Blockchain, aiming to produce co-creative connections between users and service providers under the "LINE Token Economy" concept.
LINE also began offering trading services via its crypto exchange Bitbox. It was approved for a crypto business license in September 2019.
LINE Blockchain Developers' Key Features are:
Design your own token economy
 Tokenize and manage assets
 Protecting Blockchain Asset securely
Simple blockchain implementation
Completely Managed Blockchain Network
Consistent LINE integration
The organization is one of a modest of messaging apps that have attempted to create blockchain technology and issue their own tokens, however it stands out for the progress it has made.
About LINE Plus Corporation
LINE Plus Corporation was established in March 2013 in South Korea as a subsidiary of LINE Corporation. It supports LINE's worldwide business development with developers, designers, marketers, sales personnel, and PR managers of 50 different nationalities working together.
5.Power Ledger Launches Renewable Energy Credit Market in Southeast Asia
Australian blockchain company Power Ledger has partnered with Thai renewable energy business BCPG to launch an additional project that plans  to create a Renewable Energy Certificate (REC) marketplace in Thailand and the more extensive Southeast Asian region.The announcement is published via official press release  on August 25, 2020.
Presently, BCPG wants to be able to sell RECs, in light of  meter readings got from the P2P platform, in a regional marketplace. Power Ledger's platform will be recording the issuing, trading and retiring of the certificates, eliminating the need for a broker. The solution will be based on the International REC Standard (I-REC) for energy attribute tracking.
Power Ledger has developed extensive  blockchain based tools that support  energy trading, renewable asset financing , and more efficient  credit markets  for carbon and renewable energy.These tools have been used in project  in the USA,France, Australia and Japan around the world.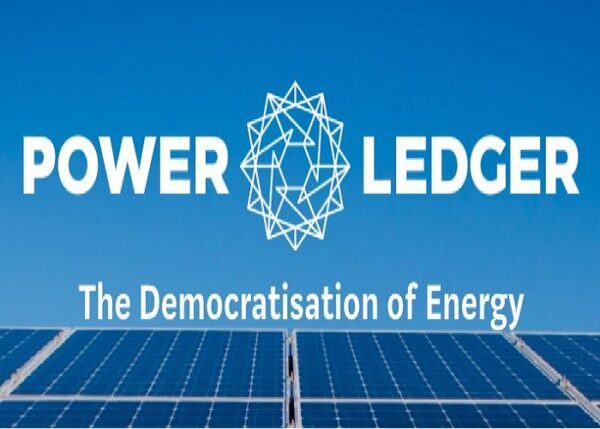 REC is a market-based tool intended to provide companies with an economic incentive to produce and consume electricity from green energy sources.
Power Ledger Co-Founder and Executive Chairman Dr Jemma Green said :-
---
"Power Ledger and BCPG are making the first REC marketplace of its kind in Asia, bridging the gap between buyers and sellers by giving an end-to-end solution that tracks REC generation, trading and retirement through one integrated online system without the requirement for a broker,"
---
The project supports the work of Thai Digital Energy Development (TDED), a joint endeavor between BCPG and the government's PEA ENCOM International, to build up a blockchain-based digital energy business in Thailand.
Power Ledger has several active projects in the ASEAN region, as well as in the US, Europe and Australia.
About BCPG
BCPG is the renewable energy arm of BCP Group and has a market cap of more than $US 1.3 billion. It is a green energy leader, with solar, wind, hydro and geothermal power businesses in Thailand, Japan, Laos, Vietnam, the Philippines and Indonesia. BCPG has made sure roughly 650MW from renewable power plants and is additionally a leader of digital energy business in Thailand.
6.Crypto exchange Coincheck partners with Hashpalette for IEO in Japan
Coincheck, Inc., One of the biggest crypto exchange of the Monex Group Inc, has announced that it has partnered with Hashpalette Inc. on a joint project which plans to understand the first Initial Exchange Offering (IEO) in Japan. Coincheck unveiled this news via an official announcement on August 25, 2020.
Through this partnership, Coincheck will sell Palette Token (PLT) via its cryptocurrency exchange. PLT is a utility token based on the Ethereum blockchain and issued by Hash palette and can be used on Palette, which is a blockchain platform for manga, anime, sports, music and different type of content.
Hashpalette aims to digitize the content industry using blockchain.Link-U Co., Ltd., which co-operates Hashpalette, has been digitizing the content industry mainly in the field of e-books since its foundation, and has grown to a scale of 12 million readers in the e-book area.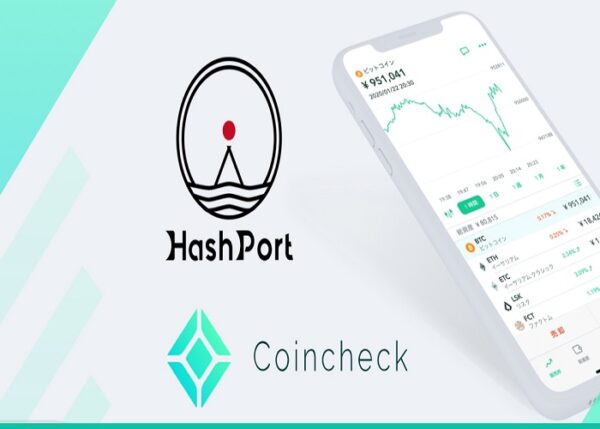 As a new challenge, Coincheck will uphold settlements, voting, and the sale and distribution of Palette Tokens that are given as an incentive for the operating node to quicken the development of this ecosystem through crypto resources. What's more, through this project, Coincheck will strive to make  crypto assets that have cultural significance beyond being a speculation vehicle,"
About "Palette Token (PLT)"
"Palette tokens" are given on the Ethereum blockchain and used for purposes such as payment of consensus node management fees on the "Palette chain", smart contract issuance fee (GAS), and settlement of NFT sales. By using a "pallet token" for NFT repayment, it is possible to send NFT and receive money at the same time, and you can fabricate a safe secondary market without using the escrow service. In expansion, the "pallet token" also plays an important role in incentive design in the maintenance and operation of the "pallet chain". In addition, the "pallet token" can freely move between the "pallet chain" and the Ethereum blockchain using cross chain technology.