Here is What Was Important for crypto world this week:-  
                   1.BitMEX Launching Futures for Chainlink (LINK), EOS (EOS), Tezos (XTZ), and Cardano (ADA)
                   2.Animoca Brands to launch REVV utility tokens for motorsports games
                   3.Synthetix Becomes The Latest DeFi Project To Fully Integrate Chainlink's Decentralized Oracles
                   4.Major Swiss health insurance company now accepts crypto payments
                   5.TRON partners with Band Protocol to expand its DeFi ecosystem
1.BitMEX Launching Futures for Chainlink (LINK), EOS (EOS), Tezos (XTZ), and Cardano (ADA)
Seychelles-based cryptocurrency derivatives trading platform BitMEX has announced that it will be launching  four new Altcoin/USDT underlying quanto futures contracts for Chainlink (LINK), Tezos (XTZ), EOS (EOS), and Cardano (ADA). They are paired with the Tether (USDT) stablecoin. The announcement is published via BitMEX  official blog post  on Sept 04, 2020.
In response to demand from  users, these new Altcoin/USDT contracts better reflect the underlying positions many traders are taking on spot markets. USDT pairs account for over 60% of overall Altcoin volume, and with these listings they  are providing users with the trading options to better meet their needs.
LINK will be the first DeFi-linked contract available on the BitMEX platform, and together with XTZ, they represent two of the highest market-cap and heavily traded Altcoins, and are a further step in and aim to provide Its users the best coverage of liquid, high quality products. It plan to introduce several more Altcoin product listings over the coming months.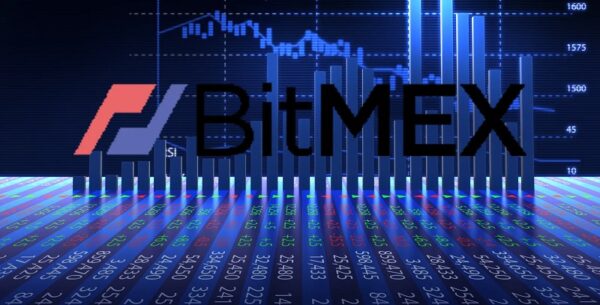 BitMEX introducing USDT underlying contracts for Its popular ADA and EOS series, broadening Its quanto offerings on existing supported Altcoins after the successful launch of  ETH/USD quanto future earlier in the year.
As with all quanto products, they have a fixed Bitcoin multiplier regardless of the underlying Altcoin price. This allows traders to long or short each coin without needing to hold the specific coin or USDT. Traders post margin in XBT, and earn or lose XBT as the future's price changes.
These contracts combine the quanto feature of its perpetual swap products with the expiry and settlement found in traditional futures. As with every BitMEX Altcoin future, they expire quarterly.
About BitMEX
BitMEX is a P2P crypto-products trading platform. BitMEX and the mobile apps issued under BMEX are wholly owned and operated by HDR Global Trading Limited, a Republic of Seychelles incorporated entity or its relevant authorised affiliates.
2.Animoca Brands to launch REVV utility tokens for motorsports games
Animoca Brands Corporation Limited ("Animoca Brands" or the "Company") is pleased to advise that it will launch its REVV token on Uniswap, the automated liquidity protocol for exchanging ERC-20 tokens on the Ethereum blockchain. REVV is the main utility token and in-game currency of the branded motorsports games produced by Animoca Brands, including F1® Delta Time, an upcoming title based on MotoGP™ intellectual property, and a third title to be announced soon (collectively, the "Motorsport Games"). The announcement is published via official press release  on Sept 02, 2020.
​REVV is available for trade on Uniswap starting on 4 September 2020, at 8 pm (UTC +8). At that time, the public will have the opportunity to purchase and sell REVV by using the Uniswap app, which can be launched from the Uniswap website at https://uniswap.org or from the REVV website at https://revvmotorsport.com. REVV tokens will be paired with ether (ETH) on the Uniswap platform.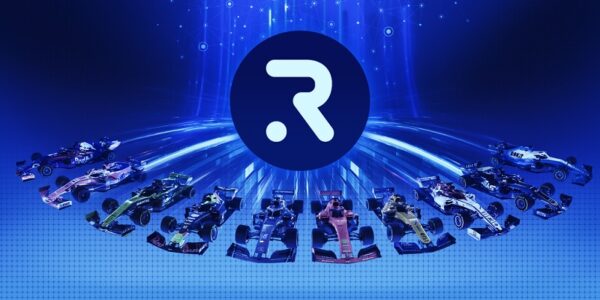 REVV: the token for motorsports games
REVV is the ERC-20 utility token that serves as the primary currency in certain blockchain games developed and published by Animoca Brands.  These games include F1® Delta Time (aspects of which are currently available in beta stage), an upcoming blockchain game based on MotoGP (initial features releasing in Q4 2020), and a third blockchain game based on a global racing franchise that will be announced soon.
​
REVV is designed to leverage the blockchain assets concept of interoperability, wherein a token can be utilised across multiple products. The Motorsport Games will be connected by a shared economy made possible by the REVV token, which is designed to be the currency of purchase, utility, and action for multiple game titles.
​
Having REVV as the utility token serving multiple games will offer various benefits to players, and will encourage exploration of the other games that are part of this connected ecosystem. Additionally, in-game content and REVV tokens have the potential to increase in value as the REVV token ecosystem expands through the growth of its connected games.
​
Whereas REVV is a fungible token (a type of cryptographic token that is non-unique and mutually interchangeable with others of its kind), the game content within the Motorsport Games is primarily provided in the form of non-fungible tokens (NFTs), which are a special type of cryptographic token representing pieces of digital content that are unique. For example, in F1® Delta Time most critical game content is comprised of NFTs, including Cars, Drivers, and even Tracks.
​
REVV: powering true digital ownership and in-game dividends
The NFTs in Animoca Brands' Motosport Games will be ownable by players. In traditional games, a publisher grants players certain limited licenses to utilise the game and the assets therein, which the players do not truly own regardless of the time and money they invested. However, by utilizing blockchain and NFTs, Animoca Brands will offer true digital ownership of game assets to the players of the Motorsport Games, who will enjoy full ownership and control over their in-game assets and in-game currency.
​
REVV will also power other innovative features not previously seen in games based on motorsports intellectual properties. For example, Animoca Brands' Motorsport Games will allow players to earn REVV through gameplay (play-to-earn), earn a dividend of REVV for NFTs that they own (NFT staking, as well as ownership of race tracks), and stake their REVV for the opportunity to receive NFTs (REVV staking).
​
The REVV Smart Contract was fully audited by CertiK Foundation, a technology-led blockchain security company founded by computer science professors from Yale University and Columbia University established to prove the security and correctness of smart contracts and blockchain protocols. CertiK Foundation rated the REVV and ERC Base Dependency Contracts a "very high confidence" security level. The final Certik report is available here.
About Animoca Brands
Animoca Brands is a leader in the field of digital entertainment, specializing in blockchain, gamification, and artificial intelligence technologies to develop and publish a broad portfolio of mobile products including games such as The Sandbox, Crazy Kings, and Crazy Defense Heroes as well as products utilizing popular intellectual properties such as Formula 1®, Marvel, Garfield, Snoopy, Thomas & Friends™, Power Rangers, MotoGP, and Doraemon. Animoca Brands' portfolio of blockchain investments and partnerships includes Lucid Sight, Dapper Labs (creators of Crypto Kitties), WAX, Harmony, and Decentraland. The Company is based in Hong Kong, United States, South Korea, Finland, Argentina, and the Czech Republic.
3.Synthetix Becomes The Latest DeFi Project To Fully Integrate Chainlink's Decentralized Oracles
Synthetix, "the DeFi protocol for trading asset-pegged synthetic tokens on Ethereum" is solidifying its relationship with leading decentralized oracle provider Chainlink. Synthetix has  announced that after an eight-month successful implementation of Chainlink's decentralised price oracles for Its commodity and FX Synths, It has now switched the rest of Its price oracles over to Chainlink as per SIP-36. This includes price feeds for all cryptocurrency and index Synths. The announcement is published via Synthetix blog post on Sept 01, 2020.
This marks a major milestone in the development of the Synthetix protocol, removing any centralised dependency on Its core contributors in regards to running the oracle mechanism, another crucial step in transitioning to decentralised governance.
Oracles are a critical component to its success, as every trade on Synthetix is dependent on the price feeds delivered by oracles. Since integrating Chainlink's Price Reference Data, its commodity and FX synths have successfully maintained accurate, tamperproof valuations in accordance with the real world market price of their underlying assets, even during times of high volatility.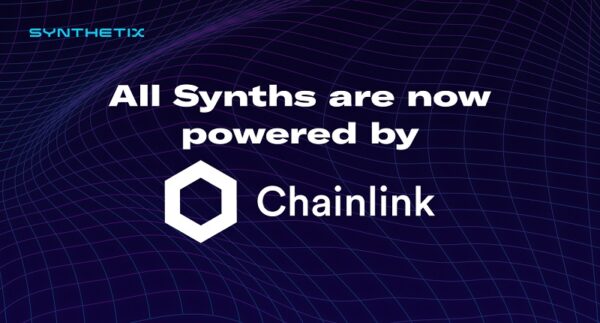 Over time, as the value locked in Synthetix has risen, It has been able to successfully scale the security and reliability guarantees provided by Chainlink's oracles, lowering the deviation threshold for on-chain updates to obtain even more precise prices. This has given traders on Synthetix.Exchange stronger assurances that they are always receiving the most up-to-date market price.
Since the initial integration, Chainlink has become the standard oracle mechanism powering most of DeFi, currently securing over $3B in USD value. Chainlink will continue to be the most secure and reliable oracle mechanism in the market, providing the Synthetix protocol with strong guarantees that all assets are backed by high-quality price data with high availability, resistance to manipulation, and transparency.
Moving forward with Chainlink allows  oracle mechanism to scale up alongside the value locked up in the total debt pool, particularly across three key metrics: security, asset selection, and costs.
Security: Chainlink can easily onboard more oracle nodes and data providers as the need for greater security arises, protecting stakers and scaling up the amount of Synths that can be minted.
Asset selection: Chainlink's proven price reference framework can be used to quickly and reliably launch additional price feeds, allowing them to support nearly any new synthetic asset the Synthetix community wants to trade.
Costs: Synthetix can benefit from the shared economic model of Chainlink Price Reference Data contracts, wherein multiple projects collectively finance common price feeds. This provides a more sustainable solution aligned with the growing DeFi space, as each new data consumer lowers the costs for all existing users.
Synthetix  look forward to working with the Chainlink community to maintain Its existing price feeds, onboard new asset classes, and build out more secure and reliable price feeds to make Synthetix the leading liquidity derivatives protocol in DeFi.
4.Major Swiss health insurance company now accepts crypto payments
Atupri, a Swiss medical health insurance supplier, announced  that its 200,000 shoppers will now be capable to make bills the usage of bitcoin and ethereum. The 110-year previous company claims it's the "first" insurer in Switzerland to just accept cryptocurrencies. Atupri is supported by Bitcoin Suisse, the Swiss crypto pioneer.The announcement is published via  Atupri official press release on August 31, 2020.
Users can set up the new payment method on their dashboard and start making cryptocurrency payments at no additional cost other than miner fees. In 2019, the firm recorded over 800 million Swiss francs (approximately $888 million USD) in revenue.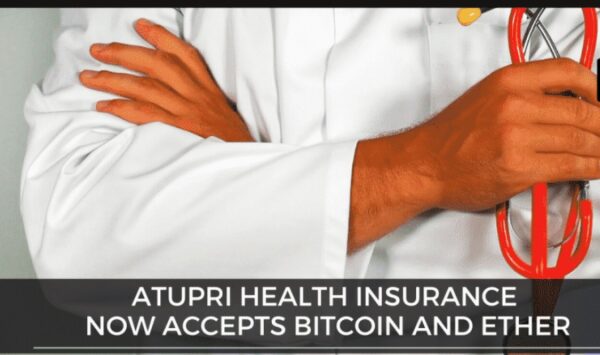 Caroline Meli, Head of Marketing and Sales at Atupri.
---
"We consistently invest in new technologies and use the opportunities offered by digitization. In this way we accelerate processes for the benefit of our customers, "Our range is characterized by a high degree of customization. Our customers are free to choose which payment method they choose at any time. As digital pioneers in the health sector, we anticipate social trends and offer insurance solutions with long-term prospects. Blockchain technology and the associated use of cryptocurrencies will become increasingly important. Accordingly, we want to offer the necessary structures for our policyholders."
---
Atupri offers the new payment method in collaboration with the cryptocurrency and financial service firm Bitcoin Suisse. Functioning as a merchant processor, Bitcoin Suisse immediately converts customer payments from bitcoin into Swiss francs and then transmits them to Atupri. This allows the health insurance provider to minimize its exposure to Bitcoin's price volatility.As part of a comprehensive and integrated range of crypto financial services, Bitcoin Suisse technology has proven itself in the market for several years and is one of the most sophisticated payment solutions for cryptocurrencies worldwide.
About Atupri
Atupri is a Swiss-wide health insurer with a differentiated range in the health and accident insurance sector. With almost 185,000 insured members, it is one of the 15 largest health insurers in Switzerland and has positioned itself well in the market as a successful, innovative and financially healthy company.
5.TRON partners with Band Protocol to expand its DeFi ecosystem
TRON, one of the largest blockchain-based operating systems has strategically partnered with Band Protocol, a cross-chain data oracle platform. it has finally completed the integration of BAND Protocol to power its DeFi space with decentralized Oracle. it offers secure and scalable BAND oracles into its massive ecosystem with fast-growing DeFi and a thousand decentralized applications. The partnership is published via official Band Protocol  Medium blog post  on Aug 31, 2020.
With this partnership, it will signal a turning point in the relationship between TRON and DeFi to unveil future projects. The partnership appears to be beneficial for both parties as TRON is shipping new products like JustSwap and BitTorrent File System, while Band has just gained a Coinbase listing and integrated with Binance Chain.
As a result of this oracle integration, all the TRON dApp developers and leading dApps in the ecosystem will be able to build external price feeds into dApps easily. This will prove to be an extremely valuable feature. Furthermore, it will pave the way towards the development of highly-sophisticated dApps. These dApps will be able to pull data from any chain or external environment. Additionally, a TRC20 BAND token is being explored to be utilized in TRON DeFi DApps as a collateral asset, store of value, medium of exchange and more!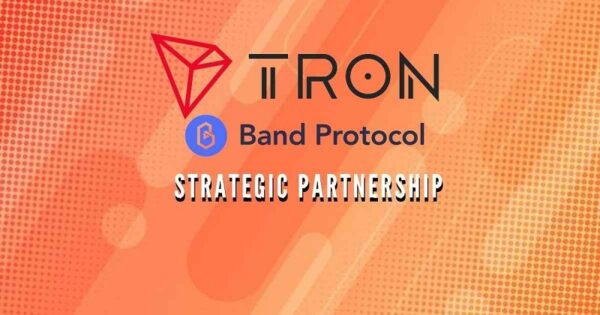 Soravis Srinawakoon, CEO & Co-Founder of Band Protocol:-
---
"Band Protocol is thrilled to be the first oracle solution integrated into the TRON public blockchain, a platform for scalable blockchain technology and operating system for almost 1000 decentralized applications. Working closely with the TRON team to support and bring secure, customizable and decentralized oracle technology will power the next generation of scalable applications that fuel the next wave of blockchain adoption."

---
Band's decentralized oracle network, BandChain, has been implemented on TRON using a bridge. Instructions on using BandChain have been added to TRON's developer documentation to help the devs explore its capabilities.Developers can either query the available information as standard within the BandChain bridge contract or create their custom oracle.

The strategic partnership with TRON is an on-going process and deep collaboration that will be extended into the long-term. Both teams will be playing a pivotal role in creating a secure standard for the treatment of oracles and data in decentralized applications to ensure the highest level of security guarantee with usability to bring the industry closer to mass adoption.
About TRON



TRON is dedicated to accelerating and the decentralization of the internet through blockchain technology and decentralized applications. Founded in September 2017 by Justin Sun, the company has delivered a series of achievements, including MainNet launch on May 2018, network independence on June 2018, and TRON Virtual Machine launch on August 2018. July 2018 also marked the acquisition of BitTorrent, a pioneer in decentralized services boasting approximately 100M monthly active users.