Here is What Was Important for crypto world this week:-  
                1.Coinbase Pro will launch support for Yearn Finance (YFI)
                2.Luno Expanding Globally After Acquisition by Digital Currency Group
                3.Mastercard Launches Digital Currency Testing Platform for Central Banks
                4.Tech Mahindra to offer blockchain services for aviation, telecom and medical supply using AWS
                5.LedgerX exchange launches physically settled Bitcoin mini futures
1.Coinbase Pro will launch support for Yearn Finance (YFI)
Cryptocurrency exchange, Coinbase Pro announced that it would list YFI, which is a token of decentralized finance (DeFi) platform, from 14 September onwards. Trading of YFI would begin from-15 September from 9 AM Pacific Time (PT) onwards, according to the News  published on coinbase  blog post  on Sept 11, 2020.
One of the most common requests it receive from customers is to be able to trade more assets on  its platform. As per the terms of its listing process, coinbase anticipate supporting more assets that meet its  standards over time. Most recently it has added trading support for UMA (UMA) Celo (CGLD), Numeraire (NMR), Band (BAND), Compound (COMP), Maker (MKR) and OmiseGo (OMG), along with supporting additional European and UK order books. Coinbase continues to explore support for new digital assets.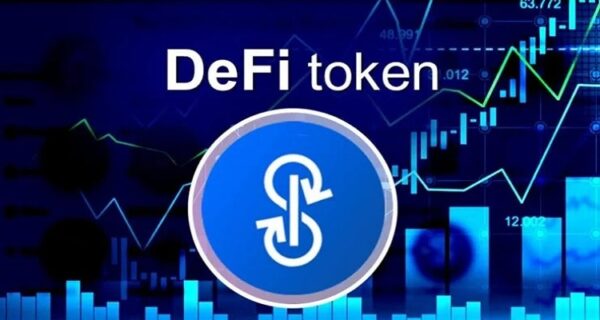 Once sufficient supply of YFI is established on the platform, trading on its YFI-USD order book will launch in four phases, transfer-only, post-only, limit-only and full trading. If at any point one of the new order books does not meet its assessment for a healthy and orderly market, it may keep the book in one state for a longer period of time or suspend trading as per the  Trading Rules.
It will publish tweets from its  Coinbase Pro Twitter account as each order book moves through the phases.
yearn.finance (YFI) is a decentralized finance (DeFi) platform which aims to perform a host of functions such as aggregated liquidity and automated marketing making by moving providers' funds between platforms such as dYdX, Aave, and Compound. YFI is the native token in the yearn.finance platform. Users can earn it by contributing liquidity to yearn.finance's liquidity pool and use the token for platform governance.
YFI is not yet available on Coinbase.com or via its Consumer mobile apps. It will make a separate announcement if and when this support is added.
You can sign up for a Coinbase Pro account  to start trading.
2.Luno Expanding Globally After Acquisition by Digital Currency Group
Digital Currency Group(DCG) has acquired South African cryptocurrency exchange Luno, which has more than five million customers in over 40 countries. The acquisition will help Luno expand globally, including across its existing markets in Africa, Europe, and Asia. The announcement is published via Luno official blog post  on Sept 09,2020.
There is only one crypto company in the world that has managed to lay the right foundation for this, and that is DCG. So when the opportunity came up to become a fully-fledged part of the DCG family, Luno took the opportunity without any hesitation.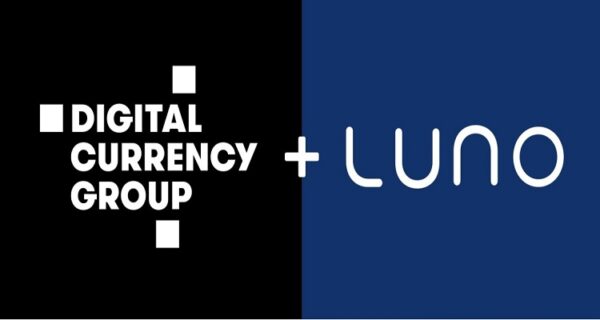 Marcus Co-founder & CEO Said:-
---
While our customers can expect some exciting additions going forward, a few things won't change: My co-founders, Timothy Stranex, Pieter Heyns, and I will continue to build Luno and also become shareholders in DCG, with a few of our existing investors also joining us for the next stage of our journey.
---
Luno will continue to be run independently, maintaining and building on the incredible culture (aka our Moontality) it  already have. There will be no change to how customers can buy, sell, learn or store their crypto, with safety and security continuing to be its top priority.
Luno will operate as an independent, wholly-owned subsidiary of DCG. Having grown significantly in recent years, the exchange currently has more than five million customers spanning over 40 countries and about 400 employees. Luno is South Africa's largest crypto trading platform and the first fully approved crypto exchange in Malaysia.
3.Mastercard Launches Digital Currency Testing Platform for Central Banks
Global payments company  Mastercard announced a proprietary virtual testing environment for central banks to evaluate CBDC use cases. The platform enables the simulation of issuance, distribution and exchange of CBDCs between banks, financial service providers and consumers. Central banks, commercial banks, and tech and advisory firms are invited to partner with Mastercard to assess CBDC tech designs, validate use cases and evaluate interoperability with existing payment rails available for consumers and businesses. The announcement is published via official press release on Sept 09, 2020.
Sheila Warren, Head of Blockchain said:
---
"Collaborations between the public and private sectors in the exploration of Central Bank Digital Currencies can help central banks better understand the range of technology possibilities and capabilities available with respect to CBDCs. Central banks can benefit from support in exploring the option set available to them with respect to CBDCs, as well as gaining insight into what opportunities may be forthcoming."
---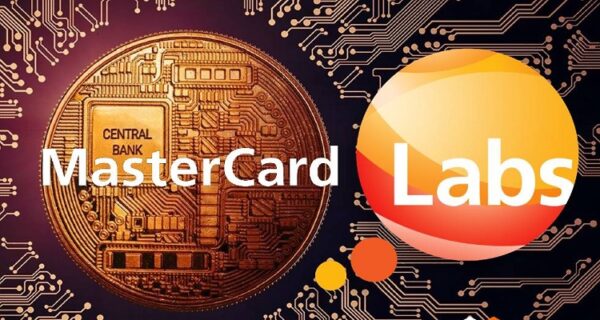 The virtual platform can be individually customized to the environment in which the central bank operates, allowing them to:
Simulate a CBDC issuance, distribution and exchange ecosystem with banks and consumers, including how a CBDC can interface with existing payment networks and infrastructures – e.g., cards and real time payments.
Demonstrate how a CBDC can be used by a consumer to pay for goods and services anywhere Mastercard is accepted around the world.
Examine various CBDC technology designs and use cases to more quickly determine value and feasibility in a market.
Evaluate CBDC development efforts including the technical build, security and early testing of the design and operations.
Mastercard is committed to supporting central banks in their chosen path to modernize payments as they look for solutions that seamlessly integrate with existing ways to pay. The company is committed to forging partnerships between public and private sectors to together transform the way people and businesses transact.
4.Tech Mahindra to offer blockchain services for aviation, telecom and medical supply using AWS
Tech Mahindra Ltd a leading supplier of digital transformation, consulting and business reengineering services & solutions and an AWS Partner Network (APN) Advanced Consulting Partner, is teaming with Amazon Web Services (AWS) to build solutions based on blockchain technology. It will introduce blockchain solutions built on Amazon Managed Blockchain to global customers using AWS and other leading organizations across the globe. The announcement is published via Its official blog post  on Sept 07, 2020.
 It will offer the following solutions via  AWS Marketplace using Amazon Managed Blockchain services:
Kit Management (Aviation and Aerospace)– Effective track and trace of the 'kits' as they are procured from multi-tier suppliers in the aviation industry
Outbound Logistics (Telecom Supply Chain)– Enhanced visibility for Original Equipment Manufacturers (OEMs) on the Expected Time of Arrival (ETA) for business to consumer (B2C) supply chain in the telecom industry
Medical Material Track and Trace (Healthcare Supply Chain)– Timely tracking and identification of fraudulent medical materials (Personal Protective Equipment (PPE) Kits, Face Masks, Gloves and Sanitizers) through the medical supply chain.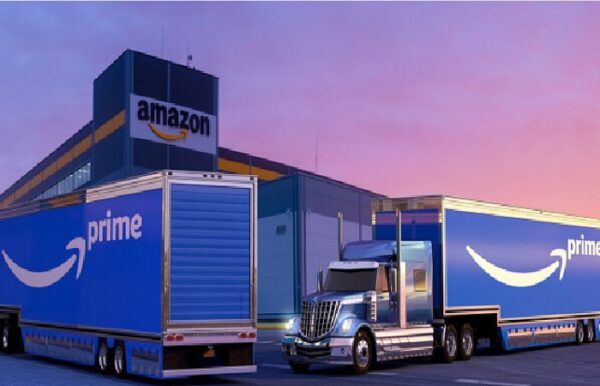 Rajesh Dhuddu, Blockchain & Cybersecurity Practice Leader, Tech Mahindra, said,
---
"Global businesses are facing sustained headwinds and struggling to collectively navigate and strategize in this new, unchartered territory and facilitate business continuity in the current COVID world. Ensuring supply chain continuity is paramount and needs more attention in the coming times. Organizations are advised to leverage technologies like Blockchain to address the challenges and create a competitive advantage for themselves. Our collaboration with AWS will support future pandemic preparedness and accelerate an economic rebound post COVID-19 for organizations operating global supply chains and eliminate siloes."
---
It also plans to develop transformative blockchain solutions that will extend into industries such as banking, financial services, telecom, retail, manufacturing, oil and gas, travel and logistics in the next 12 to 18 months.
Tech Mahindra provides a holistic framework called 'Block Ecosystem' comprised of various levers: Block Studio, Block Engage, Block Talk, Block Geeks, Block Accelerate, Block Access & Block Value, which can be used to create industry leading applications that unlock significant value for clients. Its technologists can also assist clients to build Blockchain-Platform-as-a-Service (BPaaS), System Integration and Product Engineering Services on AWS Blockchain.
5.LedgerX exchange launches physically settled Bitcoin mini futures
Regulated Bitcoin futures exchange LedgerX has announce the launch of its exchange listed bitcoin mini futures. Individual and institutional investors can now access fully collateralized, physically settled, mini BTC-USD futures with monthly expirations. The announcement is published via  LedgerX Medium blog post .
Zach Dexter: CEO, Said:-
---
"Futures have always been a part of the company's roadmap, and we are excited about today's launch. Futures and options are a big part of the trading landscape and we believe it is important to have a complete suite of listed products to enhance platform liquidity and the ability to effectively hedge risk."
---
LedgerX Mini Futures lists two months and two quarters of futures, expiring on the last Friday of each month. Futures are fully collateralized with cash or bitcoin, and physically settle.
A long future contract (buy) will require cash collateral upfront
A short futures contract (sell) will require bitcoin collateral upfront.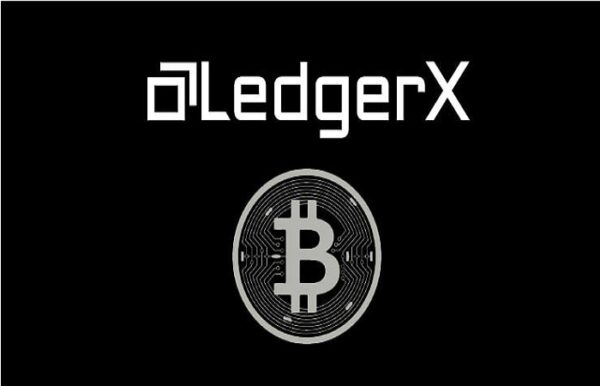 Traders can access futures from their LedgerX account by clicking on futures contracts, on top of the options chain. Once you select the contract that you are interested in trading, select buy/sell from the menu and the amount of notional that you are interested in.
It offer three signature products:
Bitcoin Mini Futures (Just Launched!) — listed for the next 2 months and the next 2 quarters; physically settled at maturity
Bitcoin Mini Options — weekly and monthly listings of European style call and put options that are exercisable at expiration for physical settlement
Bitcoin Mini Swaps — swap bitcoin for dollars, or dollars for bitcoin, on a peer-to-peer basis with low fees of $5 per Bitcoin. Contracts settle daily at 4PM Eastern Time.
Thats all for the week.