Here is What Was Important for crypto world this week:-  
             1.Wirex Launches First Phase Of Revolutionary Product Overhaul And Mastercard Launch
             2.Kraken exchange sets up America's first crypto-bank in Wyoming
             3.DeFi Protocol Uniswap Introduces UNI Governance Token enjoys immediate Binance listing
             4.OKCoin Lists Compound's COMP, Polkadot's DOT  and yearn.finance's YFI
             5.The Litecoin Foundation Partners With CipSoft To Announce Release Of LiteBringer
1.Wirex Launches First Phase Of Revolutionary Product Overhaul And Mastercard Launch
Next-gen payments company Wirex fired a warning shot at competing platforms with the launch of a comprehensive product overhaul and new card. The overhaul kicks off with the release of exciting features, including five new currencies and free foreign exchange. It also announced the upcoming launch of their Wirex Mastercard card, along with an upgraded rewards programme. The  announcement is published via Wirex official blog post on Sept 17, 2020.
The first of a three-phase, revolutionary product update was recently made available to Wirex users in the European Economic Area (EEA), in line with a close partnership with payment solution company LHV.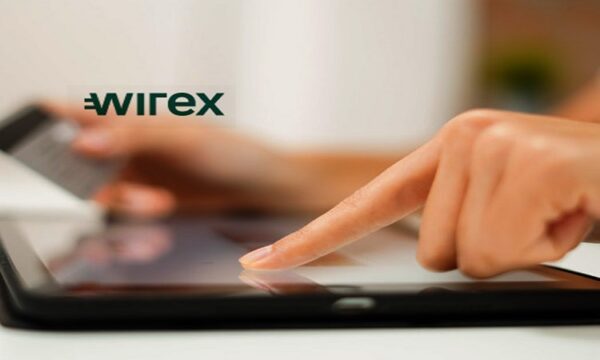 A range of features are now live, including five new currencies:-
Coration Kuna
Czech koruna
Polish złoty
Romanian leu  
Hungarian forint
Wirex also announced the upcoming release of its new multicurrency Wirex Card, supported by Mastercard. The new Wirex card is already being touted as a potential competition-killer with the potential to set a new standard in the FinTech and crypto payments space. Linked to 19 secure crypto and traditional currency accounts in the Wirex app, it allows cardholders to seamlessly spend multiple fiat and cryptocurrencies in day-to-day life without exchanging or offboarding.
To complete the product overhaul, Wirex has also announced a significant upgrade to its rewards programme. The new offering includes up to 2% Cryptoback™ rewards for all Wirex card spending (online and in-store) and up to 6% rewards on customers' WXT balance annually.
According to the announcement caps an extremely eventful few years for the London-headquartered company, which included a successful expansion into the vast APAC market, the release of their native Wirex Token (WXT) and office openings in Tokyo, Singapore, Atlanta, Dallas, Toronto and Dublin. During this period, Wirex also made significant inroads in the acquisition of local licences in Singapore, Japan and the USA – testament to its commitment to observing the appropriate regulatory practices in the territories in which it operates.
2.Kraken exchange sets up America's first crypto-bank in Wyoming
San Francisco-based cryptocurrency exchange Kraken  announced that U.S state of Wyoming approved Kraken's application to form the world's first Special Purpose Depository Institution (SPDI), tentatively called Kraken Financial which would allow it to provide seamless banking services between cryptocurrencies and fiat for Kraken clients in the U.S. The announcement is published via official Kraken blog post  Sept 16, 2020.
David Kinitsky, CEO of Kraken Financial, said:
---
"We're thrilled to work in a state so aligned with our philosophy and values. Wyoming is a rare and shining example of how thoughtful regulation can drive innovation for FinTech companies."
---
The goals for the future of Kraken Financial below:
Why did Kraken decide to apply for an SPDI charter?
Kraken's vision is to become the world's trusted bridge between the crypto economy of the future and  existing financial ecosystem.
Where will Kraken Financial operate?- 
Kraken Financial will start locally, but will soon operate globally.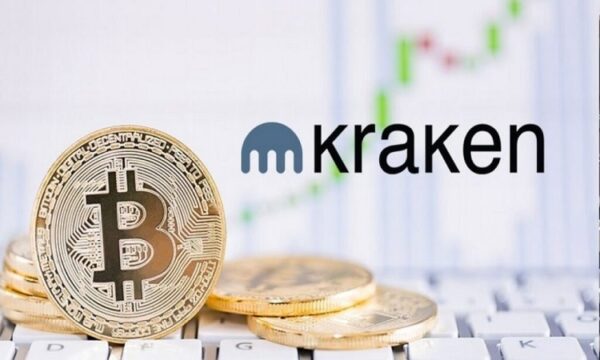 Can international persons apply for bank accounts?-
In its first phase of operation, Kraken Financial will only offer accounts to U.S. residents. It  hope  to expand globally soon.
How is an SPDI different from a traditional commercial bank? Is it regulated differently?
There are several different kinds of banks. A traditional community bank exists to serve its local  community through safeguarding customer deposits and lending those deposits to meet the credit needs  of its neighbors and small businesses.
Custody banks provide services that are focused on asset custody and providing a safe, trusted gateway for customers to conduct transactions in regulated securities and commodities  markets.
The SPDI is a custody bank in the same way, but for digital assets like virtual currency. Both custody banks and community banks, however, are still 'banks' under federal and state law because they conduct deposit-taking activity.
What products and services will you offer?
It  plan to provide clients with everything they expect from a seamless banking gateway between digital assets and national currencies.
Will it have branches and a physical location?
It will have a permanent physical presence in Cheyenne, Wyoming, which will house many of Kraken  Financial's key back-office teams and functions.
Will It  be offering qualified custodial services for broker dealers and funds?
Kraken is developing policies and procedures to ensure that when it acts as a Qualified Custodian  for  investment professionals, under applicable federal and state law.
 What does this mean for Kraken exchange clients?
New and existing clients will have the opportunity to apply for traditional financial accounts. Upon completing the on boarding procedures, they will be able to quickly and seamlessly fund their accounts on the exchange.
For the first time, they will be able to take advantage of the seamlessness and ease of use that comes from the first all-in-one service provider that can offer and expertly manage crypto-products.
3. DeFi Protocol Uniswap Introduces UNI Governance Token enjoys immediate Binance listing
DeFi Protocol Uniswap announced that it has created its own token, UNI. To start,UNI is available through four liquidity mining pools: UNI holders may vote to add more pools after an initial 30-day governance grace period. Since its inception, the Uniswap Protocol ("Uniswap") has served as trustless and highly decentralized financial infrastructure. The announcement is published via official blog post on Sept 16, 2020.
In less than two years, the protocol has:
Supported over $20bn volume ($270k of which was socks!) traded by over 250,000 unique addresses across 8,484 unique assets
Secured over $1bn liquidity deposited by over 49,000 unique liquidity providers (LPs), earning $56m fees in the process
Emerged as foundational DeFi infrastructure, with integrations across hundreds of interfaces and applications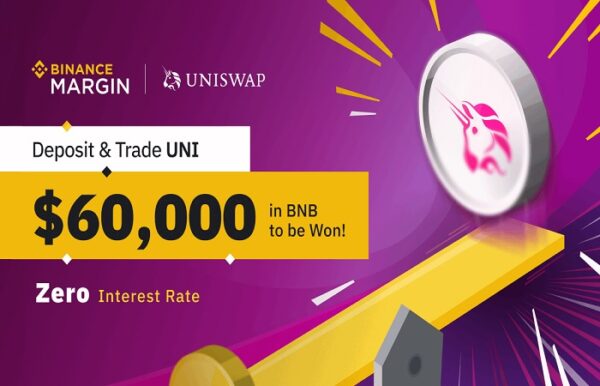 UNI Allocation –The initial four year allocation is as follows:
Uniswap community: 60%.
Team members: 21.51%
Advisors: 0.69%
Investors: 17.8%
Governance will have access to vested UNI starting October 18 2020 12:00am UTC. Liquidity providers in the preliminary set of targeted pools can deposit their liquidity tokens. Mining will begin on September 18th 2020 12am UTC. UNI tokens can be delegated and used to vote through the governance portal.
Set up an account on gov.uniswap.org to start shaping and participating in protocol governance.
Binance lists UNI
Binance announced support for Uniswap's new UNI token around 90 minutes after the DeFi platform's governance token went live on Ethereum. It immediately listed UNI and has opened trading for UNI/BTC, UNI/BNB, UNI/BUSD and UNI/USDT trading pairs. Users can now start depositing UNI in preparation for trading.
4.OKCoin Lists Compound's COMP, Polkadot's DOT  and yearn.finance's YFI
Cryptocurrency exchange OKCoin is pleased to announce the addition of three decentralized finance (DeFi) assets to be listed on OKCoin: Compound (COMP), Polkadot (DOT), and Yearn.finance (YFI).  OKCoin is one of the first licensed exchanges to support these assets with USD pairings for US and global customers. The announcement is published via OKCoin  Medium blog post on Sept 16, 2020.
After careful internal reviews and listening to community feedback, It has  decided to first list these three assets of the 18 DeFi tokens under active review. In the coming weeks, It plan to release additional assets as It complete its review process.
Mission and Purpose
The  mission is to help propel the adoption of crypto and usher in a future of decentralized finance. This means it carry the responsibility to identify high-quality DeFi assets and make them available with easy funding options.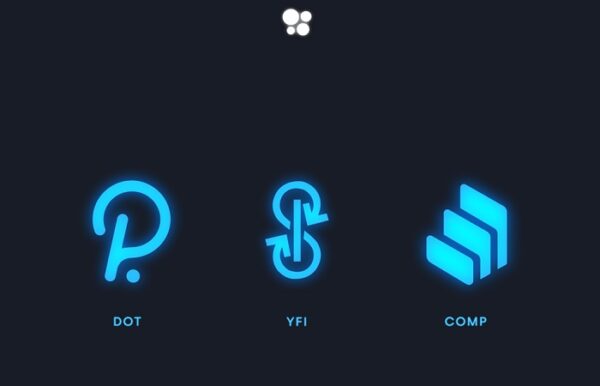 It is able to offer customers an easy way to buy and sell cryptocurrencies using their bank accounts and local currency. At this stage OK Coin support USD, EUR, and crypto deposits. This means anyone with a USD or EUR account can easily buy, sell or trade these tokens on its platform.
The three assets that OKCoin has approved to list provide inherent connectivity into and throughout DeFi. COMP and Compound protocol are widely adopted and already support notable development.In addition to being in high demand, YFI is the first asset to scale DeFi yield mechanisms, giving its customers a good starting point for entering into the ecosystem. Polkadot is an interoperability chain, which sets the stage for DeFi development to expand beyond the Ethereum blockchain.
With some of the lowest trading fees in the industry, it is focused on how it can deliver a wider range of tradable assets for OKCoin traders and investors.
Sign up and fund your account to start trading.
5.The Litecoin Foundation Partners With CipSoft To Announce Release Of LiteBringer
Germany-based video game company CipSoft has released a game LiteBringer that fully operates on the Litecoin blockchain .The absence of a central server makes for a unique multiplayer experience that's raising player control to a new level. The announcement is published via Litcoin Foundation on September  15, 2020.
LiteBringer is the first true Litecoin game and runs completely on the Litecoin blockchain. Every game operation is directly engraved in the blockchain.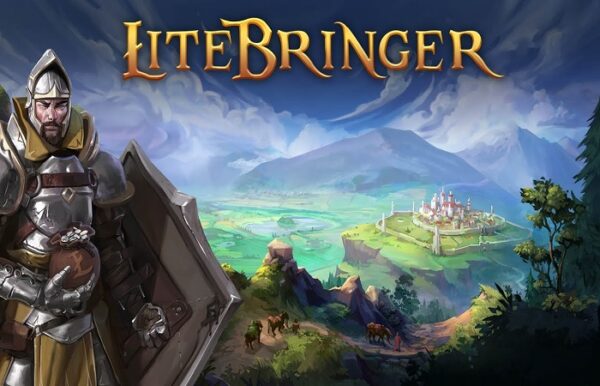 Ulrich Schlott 

Co-Founder of CipSoft Said :-
---
"For The Next Generation Of Gaming We Need A Popular And Trusted Blockchain Which Offers Low Transaction Costs And Pseudo-Anonymity. Litecoin Fits These Needs Just Perfectly."
---
The first ever role playing game built upon the #Litecoin blockchain was just announced during our Litening Series event!

We're very happy and excited for @litebringergame for making this possible.

Check it out at https://t.co/4FJSWUXVhd

— Litecoin Foundation (@LTCFoundation) September 15, 2020
Traditional blockchain games use tokens for the creation of assets, which are secured with blockchain technology. But it needs a centralized server to interpret the token to create an in-game asset.
LiteBringer can operate independently from its creators, they offer optional services to make the gaming experience more pleasant. By using the blockchain, it is practically impossible to manipulate the game state.
By using the blockchain, it is practically impossible to manipulate the game state. For example, modifying a client in order to create a desired outcome is pointless.. Every action is interpreted by all clients, which also know the game state of all other players. Any asset obtained through manipulation simply does not exist for other players. Not even the creators of LiteBringer themselves can create in-game assets out of thin air.
LiteBringer lets players level up fantasy characters like knights and sorcerers, send them on increasingly difficult quests and gather loot. All weapons, resources and even characters are stored on the blockchain and can be transferred safely and directly between players.