1.Gemini Launches in UK as Part of Global Expansion
               2.TCS And Yale University Develop Secure, Private Off-Grid Networking Platform Using Blockchain
               3.Binance Launchpool introduces NEO-based Flamingo Protocol (FLM)
               4.Bitfinex Supports Wumbo Channels to Expand Lightning Network Capacity
               5.tBTC Launches for the Second Time to Bridge Bitcoin and Ethereum
1.Gemini Launches in UK as Part of Global Expansion
Crypto exchange Gemini has expanded into the United Kingdom, after successfully gaining approval from the Financial Conduct Authority (FCA) as a regulated entity. Users in the UK can now use its simple, reliable, and secure products, including its Mobile App, to buy, sell, and store crypto. Gemini announced on Sept 24, 2020.
Gemini Now  also support the pound sterling (GBP) to provide a more local experience for its UK users. You can purchase crypto with GBP using a debit card or make a GBP deposit from your bank via Faster Payments, CHAPS, or SWIFT wire.
The company's UK launch follows the Financial Conduct Authority (FCA) granting it an Electronic Money Institution (EMI) license. Gemini is also one of the first businesses that the FCA has approved as part of its Fifth Money Laundering Directive (5MLD) cryptoasset registration process.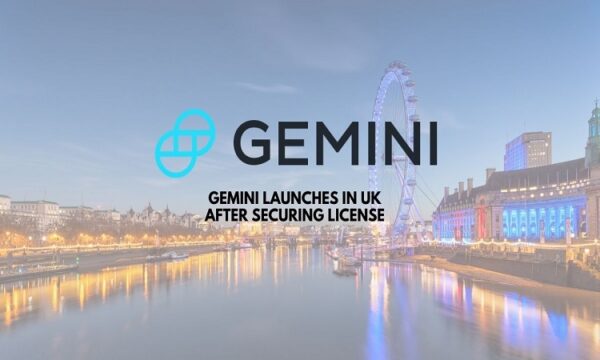 Tyler Winklevoss

, Gemini CEO, said:-
---
"The UK has been a significant, global financial hub for centuries. It is a pioneer in both financial innovation and regulation. We're proud to help usher the crypto revolution into this historic market and become a part of its rich tradition."
---
Steps are as follows 
Download the Gemini Mobile App from the Google Play Store or UK App Store. You can also create your account by registering on the Gemini website.
On your desktop, click on "Add Funds," select GBP as your currency, and choose your "Deposit Method." You can then make deposits into your account.
In the Gemini Mobile App, once you are fully onboarded, navigate to "Account" > "Funds" > "Funding Source" and enter your details.
To deposit GBP, go to "Account" > "Transfer Funds" > "Deposit into Gemini."
With GBP in your account on the Gemini Mobile App or on your desktop, you can buy cryptocurrencies like Bitcoin (BTC), Bitcoin Cash (BCH), Basic Attention Token (BAT), Dai (DAI), Ether (ETH), Litecoin (LTC), ChainLink (LINK), Orchid (OXT), Amp (AMP), Pax Gold (PAXG), and Compound (COMP).
2.TCS And Yale University Develop Secure, Private Off-Grid Networking Platform Using Blockchain
Tata Consultancy Services (TCS), a leading global IT services, consulting, and business solutions organization, and Yale University, jointly announced the launch of a new framework that could help ensure privacy and trust in peer-to-peer digital networks. This would be a critical element in enhancing blockchain solutions for greater adoption by consumers. TCS announced on Sept 23, 2020.
To address this challenge, Yale University and TCS collaborated to create a new architecture, making use of decentralized storage provided by Hyperledger Fabric and the IPFS peer-to-peer network, as well as decentralized identities supported by Hyperledger Aries and Indy.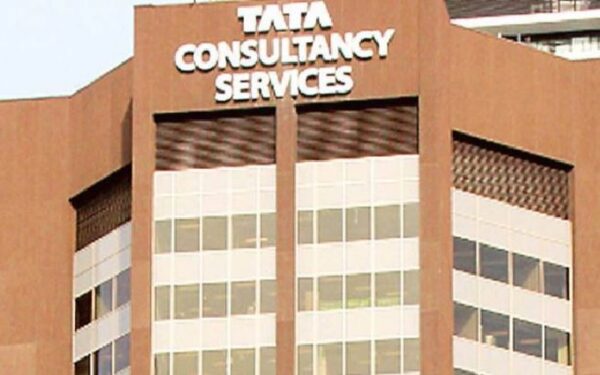 This framework is the first to combine the scalability and identity verification benefits of private blockchains with the trust and decentralization provided by public blockchains. Additionally, it provides the ability to share data and services through a fully decentralized digital ecosystem that enables user control of data.
 Lakshmi Srinivasan, Global Head, Blockchain Services, TCS Said:-
---
"We believe that decentralized identity is a compelling use case for blockchain technology, and identity platforms and related solutions are already part of our platform and solution strategy," "We are delighted to work with Yale University in proving that use of decentralized technologies can improve security of community networks while preserving individual privacy."
---
This collaborative project was supported through the ongoing alliance between the Tata Group, TCS and Yale University.
Yale Professor Nicholas Christakis, Co-Chair, Tata-Yale Alliance said:-
---
"This work is another example of a successful, impactful, mutually beneficial collaboration between Yale, the Tata Group and TCS, as an outcome of a successful alliance established in 2016," 
---
It is wonderful to see that this fruitful collaboration continues to produce valuable solutions to today's important problems."
3.Binance Launchpool introduces NEO-based Flamingo Protocol (FLM)
Binance Launchpool, a new product where Binance users are able to acquire new token rewards in return for staking BNB, BUSD, and other tokens, has announced its new project. The third Launchpool project to be presented on Launchpool is Flxamingo (FLM). The announcement is published via official press release on Sept 23, 2020.
Users will be able to stake their BNB or BUSD tokens into two separate pools to farm FLM tokens over 30 days, with farming starting from 2020/09/27 0:00 AM (UTC).
Binance will then list FLM at 2020/09/28 7:00 AM (UTC) and open trading for FLM/BTC, FLM/BNB, FLM/BUSD and FLM/USDT trading pairs.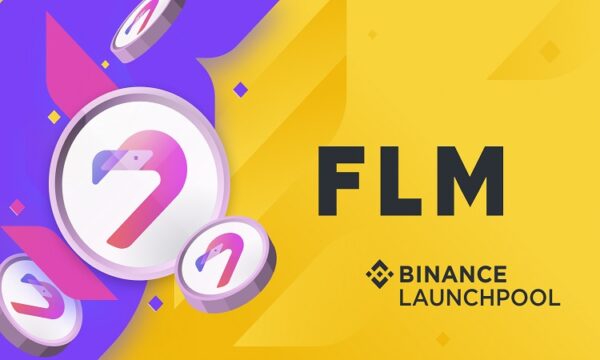 FLM Launchpool Details:
Token Name: Flamingo (FLM)
Launchpool token rewards: 6,250,000 FLM (4.17% of Total Token Supply)
Total Token Supply: 150,000,000 FLM
Private Sale Token Price: No private sale
Farming Period: 2020/09/27 0:00 AM (UTC) to 2020/10/27 0:00 AM (UTC).
Staking Terms: No upper limit. No KYC required.
Supported Pools:
Stake BNB: 5,625,000 FLM in rewards (90%)
Stake BUSD: 625,000 FLM in rewards (10%)
The FLM Launchpool will not use the same participation mechanics as the BEL and WING Launchpools.
Binance CEO and Founder, CZ (Changpeng Zhao) Said:-
---
"Binance Launchpool continues to introduce the promising DeFi projects to our community. With its breakthrough technology, Flamingo is delivering optimized user experiences by integrating platforms for improved liquidity, capital efficiency, and reduced investor risk",  "We are happy to support Flamingo's aim at becoming a full-stack DeFi protocol and welcome the project to Binance Launchpool".
---
Flamingo is based on Neo, which launched the Poly Network, an interoperability protocol together with Ontology, and Switcheo Network. Designed as a clustered DeFi protocol, Flamingo innovatively integrates the liquidity pool in Swap and the collateral pool in Vault.
4.Bitfinex Supports Wumbo Channels to Expand Lightning Network Capacity
Cryptocurrency exchange Bitfinex is excited about innovations that will help achieve the awaited crypto mass adoption. It has integrated the Lightning Network Wumbo Channels which will now allow the exchange to provide users with instant Bitcoin deposit and withdrawal capabilities, Bitfinex announced on Sept 22, 2020.
Lightning Network integration to give more advanced features and capabilities to its  users, at the same time, show support towards the development of the technology.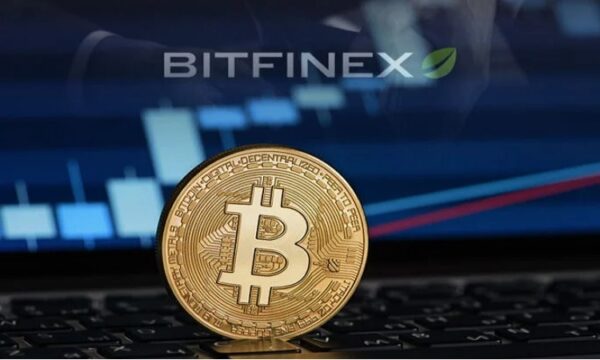 Bitfinex Routing Nodes
With two lightning nodes, Bitfinex has a combined public capacity of over 100 BTC. These nodes provide the network with two highly reliable payment routing services with low fees.
Lightning wallet
Bitfinex provides a highly secure and reliable Lightning Network wallet for deposits and withdrawals.
One-click off/on-chain swap
Bitfinex users can instantly move Bitcoin between the Lightning network and the main chain for free with just a click of a button.
The Wumbo channels support
Bitfinex sees a huge potential in these larger channels, so it is  bringing the Wumbo channels support to Bitfinex Lightning Nodes!
The Wumbo channels will give its  users the ability to deposit and withdraw large amounts of Bitcoin quickly and cheaply, thus allowing  to take advantage of trading opportunities. They will also enable retailers and service providers to build new, innovative applications and sell high-value goods and services over the Lightning Network as they help to reduce the requirements to open and close multiple channels.
With this support, the general public will have the ability to open channels up to 2 Bitcoin capacity with either of its nodes. A number of initial retailers and wallet providers like Bitrefill, LnMarkets and Lightning Labs, with the ability to open channels with up to 5 Bitcoin capacity.
Bitfinex believes this is a big step towards the goal of scaling Bitcoin through the adoption of the Lightning Network.To celebrate this release, it has opened 3×5 Bitcoin channels, which are the biggest channels in the network so far.
5.tBTC Launches for the Second Time to Bridge Bitcoin and Ethereum
tBTC, an open-sourced project from Keep, Summa, and the Cross-Chain Group, relaunched  after a paused launch in May. tBTC which allows people to use Bitcoin safely in Ethereum DeFi apps, is live and ready to be used on DeFi platforms, at a rate of 1:1. tBTC announced on Sept 22, 2020.
tBTC is trustless, using a random beacon to select "signers" who have responsibility for the deposited BTC. People can convert TBTC to BTC, and vice-versa with no intermediary needed to sign off. There are three steps for people to mint TBTC on tbtc.network and track their Bitcoin.
Each TBTC token is fully backed and matched by at least 1 BTC held in reserve. tBTC is trustless, using a random beacon to select "signers" who have responsibility for the deposited BTC.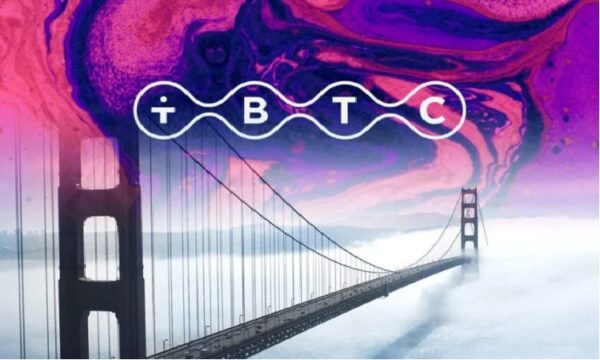 The project uses threshold ECDSA, which is audited and in use on wallets and exchanges. Via Nexus Mutual, there are protections of funds covering issues in Solidity on Ethereum.
tBTC has undergone three audits. tBTC concluded its first security audit, by ConsenSys, in March. In June, a second audit by Trail of Bits was concluded and in August there was a Bitcoin audit conducted by Sergei Delgado.
The alpha launch of tBTC — known as rc.0 — went live on mainnet in May after a public audit from ConsenSys Diligence. An issue was discovered and there was a pause in accepting new funds. rc.1 resolves the issue, and is live as of September.
The current live dApp built atop rc.1 will remain in alpha for a period of several weeks, during which there will be a graduated supply cap. Then, it will have a beta release cut.
rc.1 has a hard cap on the TBTC supply, starting at 100 BTC in the first week.For the first 48 hours after going live, there is a low supply cap to allow for low-risk testing. The supply cap will then increase to 100 TBTC for the remainder of the first week, then go up to 250 TBTC a week later.
The supply cap will increase by 250 TBTC every week until it reaches 1000 TBTC. After that, the increase will be by 500 TBTC every week until it reaches 3000 BTC nine weeks after going live. Then, a week later the supply cap will be lifted to 21M TBTC.
If at any point a critical vulnerability is found in the smart contracts, there will be an emergency deposit pause, and a withdrawal of funds followed by a redeploy of the patched contracts as rc.2, resetting the cap schedule. After 6 months without incident, the emergency pause button will be disabled.