1.eToro Launches Staking-as-a-Service for Cardano and TRON
                 2.IOTA releases new product together with Jaguar Land Rover, STMicroelectronics
                 3.Swipe has partnered with Marqeta to launch LendFi an Instant Visa® Card Platform for Lending.
                 4.Coinbase introduces staking rewards for Cosmos [ATOM]
                 5.Gemini Now Offers Confidential Zcash Withdrawals
1.eToro Launches Staking-as-a-Service for Cardano and TRON
Trading platform eToro has announced a new staking service. eToro users can now get monthly staking rewards on Cardano (ADA) and TRON (TRX), with the first wave of staking rewards to be distributed in November.  eTORO announced on October 02, 2020.
eToro users can now benefit just from owning ADA and TRX. With eToro's new dedicated staking service, users enjoy simple, secure and hassle-free growth on their cryptoasset investment.

What does staking mean?
Staking with eToro is a process that allows users who own and hold supported cryptoassets to earn rewards-just for holding them. eToro executes the staking process on behalf of its users. The rewards are more of these crypto assets, which means that users grow their cryptoasset holdings, using a similar mechanism to the way in which a person can earn interest on money.
Staking With eToro — How You Benefit
Staking with eToro is simple, secure and hassle-free. Staking rewards are paid out to users every month, in ADA and/or TRX respectively, with no action at all required on their part.
The staked crypto assets remain the property of the eToro users, in turn, eToro users entrust eToro to execute the entire staking procedure for them, securely and effectively.
eToro takes great care to protect its users' crypto assets against exposure to any additional risks, sparing them the hassle and complication of staking on their own.
Who can receive staking rewards?
Users on eToro USA LLC, eToro (UK) Ltd., or eToro (Europe) Ltd. are eligible to receive staking rewards if they hold any of the supported crypto assets. The positions need to have been open for a certain number of days, which varies according to the blockchain network of the cryptoasset in question.
eToro has plans to add staking support for more assets in the future, including NEO, Tezos, EOS and ETH 2.0.
To get started, all eToro users need to do is simply buy Cardano and/or TRON on eToro.
2.IOTA releases new product together with Jaguar Land Rover, STMicroelectronics
IOTA Foundation, a board member of International Association for Trusted Blockchain Applications (INATBA) develop has announced the launch of IOTA Access, an open-source distributed ledger technology framework for ING  policy-based access control systems. it has teamed up with the British luxury car manufacturer Jaguar Land Rover, the European chip manufacturer STMicroelectronics, as well as EDAG, RIDDLE & CODE, NTT DATA Romania, ETO GROUP and BiiLabs to launch IOTA Access.  IOTA announced on Sept 30, 2020.
IOTA Access is designed to bring fine-grained access control to any machine, device, or building without relying on a centralized system or requiring a constant internet connection. With IOTA Access, the focus is to develop with an embedded first approach, in the smallest and lightest way possible, by allowing pay-per-use or access service models to be hardware-enforced.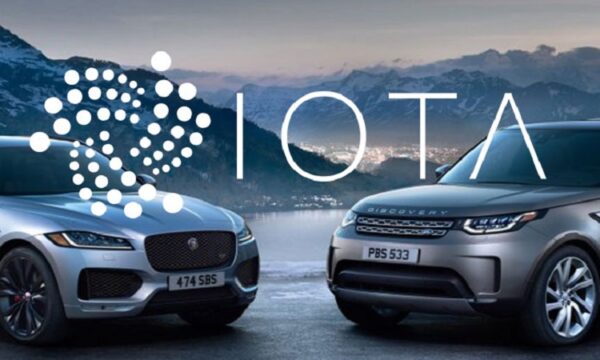 The new IOTA Access page is available for more information on how Access works, how to get involved, and how to work with IOTA Services to develop your own customized solution.
The framework is also capable  of scaling  those  enterprises that have adopted  the zero trust  cybersecurity  model or  establishing  fair  use  policies for  public   Wi-Fi  connections.
Just because IOTA Access enables pay-per-use services, doesn't mean pay-per-use is required either. As always, the value transactions that occur on the IOTA Tangle are a function of the network, not a requirement to participate. End users can have confidence that the security of the devices they're integrating into their homes, cars, businesses and life can have heightened security, without the exorbitant costs that are often required, while taking back control of the devices they paid for and how they function.
IOTA Access v0.1.0-alpha is released as a Minimum Viable Product (MVP) with a working implementation based on ARM Cortex-A running Embedded Linux (the famous Raspberry Pi 3/4). There are also planned efforts to have a working implementation running on STMicroelectronics SGP-TC-EVK Automotive Gateway Platform.
Supported Hardware
Raspberry Pi 3/4:
STM32MP1:
SGP-TC-EVK:
ESP32:
The IOTA Community is welcome to contribute to the development of IOTA Access. The efforts during Q4 2020 will focus on making ASRI compatible with IOTA Chrysalis pt.2. Reviews and comments on the Access v0.2.0 specification are also welcome.
3.Swipe has partnered with Marqeta to launch LendFi an Instant Visa® Card Platform for Lending.
Crypto finance firm Swipe has partnered with Marqeta to launch the LendFi Visa Card which is connected to Swipe Issuing and Marqeta for near-instant access to lending balances borrowers make on the LendFi App. Swipe announced on Sept 30, 2020.
LendFi is a decentralized lending platform that is digitally connected with the borrower on their mobile device at all times. Its  blockchain based lending system will approve a loan for a user, disburse it to their account and make it available to be spent almost near-instantly.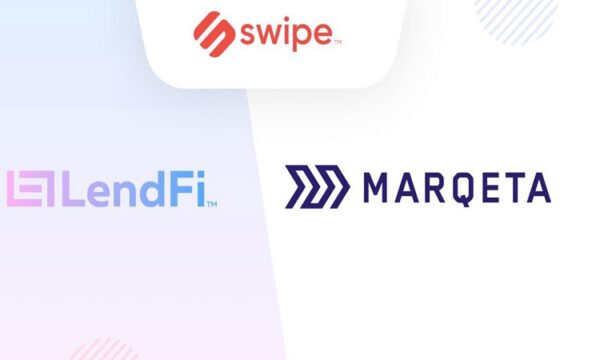 Swipe CEO, Joselito Lizarondo, stated,
---
"We are excited to work with the innovators over at Marqeta who help power our LendFi Visa Card. Borrowers will get access to an instant Visa card upon successful verification that immediately gives real-time access to their loan balances."
---
LendFi utilizes decentralized finance (DeFi) protocols to give borrowers access to instant liquidity to over-collateralized loans while being in complete control of the borrowing process.
LendFi Visa Cards are now available for borrowers to begin using their balances in the United States by downloading the LendFi App, signing up, and completing their identity verification. Once that's done we will issue the user an instant Virtual Visa card for free that can be immediately tokenized on Apple and Google Pay. Thereafter cardholders can order a physical card and upgrade to a Metal card that is ready to ship. Cardholders will earn up to 4% cashback on all purchases.
The LendFi App also offers a stablecoin aggregator so users can deposit various stable coins backed and/or pegged to $1 USD to spend on their card. Marqeta is headquartered in Oakland, California.
About Marqeta
Marqeta is the a card issuer, providing the most advanced infrastructure and tools for building highly configurable payment cards. With its open API, the Marqeta platform is designed for innovators who want a simplified way of managing payment programs so that they can create world-class experiences and power new modes of commerce. Marqeta is headquartered in Oakland, California.
4.Coinbase introduces staking rewards for Cosmos [ATOM]
Cryptocurrency exchange Coinbase  has announced a decision to make another coin available for staking ATOM,the native token of the Cosmos blockchain network. Eligible customers can easily start earning 5% APY  on their Cosmos (ATOM) held on Coinbase. Cosmos Staking Rewards is now available in the US, UK, France, Spain, Netherlands, and Belgium. Customers can securely keep their assets on Coinbase and instantly trade or withdraw their holdings and rewards when they want. Coinbase  announced on Sept 30, 2020.
Cosmos is a Proof-of-Stake (PoS) blockchain, which incentivizes participants to help secure the blockchain network by staking their assets in exchange for sharing in the rewards. Staking on your own is difficult and time intensive, which is why they are focused on bringing the benefits of different cryptocurrencies to its customers in the easiest and most secure way possible. The more accessible it can make it, the faster the crypto economy will grow.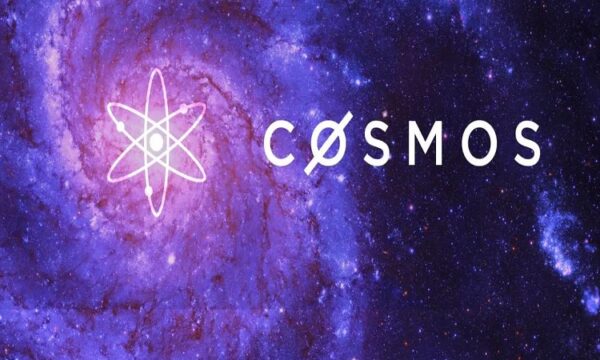 Coinbase is always looking for ways to enable easy and secure participation in the crypto economy. Just last fall It launched staking rewards for Tezos, and since then, it has distributed millions of dollars worth of Tezos rewards to its customers. Customers can expect to see more staking rewards opportunities in the coming year.
To get started, simply buy ATOM on Coinbase or deposit ATOM to your Coinbase account, and you'll start generating rewards right away.
5.Gemini Now Offers Confidential Zcash Withdrawals
Gemini, cryptocurrency exchanges regulated in New York, is  delighted to announce that shielded Zcash (ZEC) withdrawals are now supported by Gemini. Shielded ZEC withdrawals give you an added layer of financial privacy within a regulated and compliant framework. Gemini announced on Sept 29, 2020.
This is an exciting moment for crypto, marking the first time shielded ZEC withdrawals are available on a regulated exchange. Gemini's mission is to empower the individual through crypto. By providing you with this feature — confidential, encrypted withdrawals — they are taking another step toward giving you back control of your privacy and advancing its mission. It also demonstrates that with the right controls in place and the proper education, regulators can get comfortable with privacy-enabling cryptos.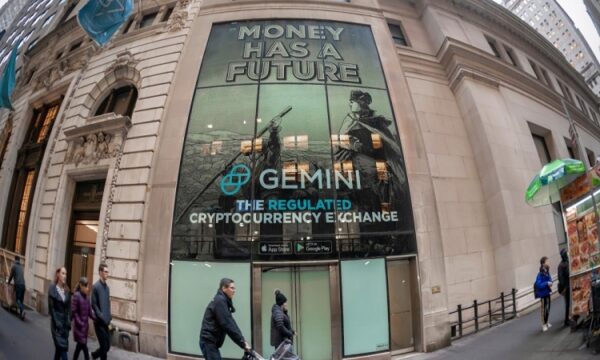 Zcash offers two types of addresses: "shielded" (z-addresses, which start with a 'z') and "transparent" (t-addresses, which start with a 't'). Using a shielded address allows you to protect your identity as well as the size of your transactions.
It store the ZEC in your Gemini account in t-addresses. If you'd like to take advantage of a shielded withdrawal, simply withdraw your ZEC to a z-address. It already allow you to deposit ZEC from a z-address into your Gemini account.
It is  excited to bring this privacy functionality to you and look forward to continuing to give you greater choice, independence, and opportunity through crypto.